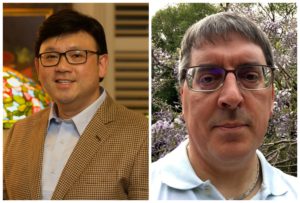 Victor Wong and Christopher Bartlett
Art and Olfaction Winning Creative Director Victor Wong's latest Zoologist fragrance in collaboration with Christopher Bartlett, may have been announced last month, but sometimes it takes awhile for things to travel from Toronto to South Boston.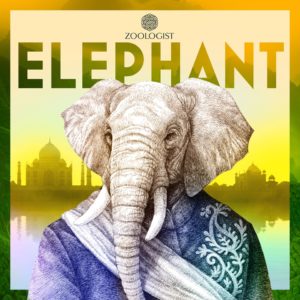 Artist: Daisy Chan
I'm always eager to sniff anything he's been working on, and I'm very taken with his rendering of the new perfume Elephant.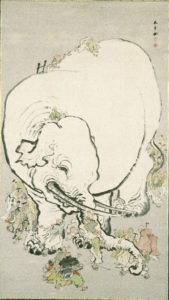 Blind men Approaching an Elephant Ohara Donshu (Brooklyn Museum)
THE BLIND MEN AND THE ELEPHANT
"It was six men of Indostan
To learning much inclined,
Who went to see the Elephant
(Though all of them were blind),
That each by observation
Might satisfy his mind".~ by John Godfrey Saxe 1872 (you can read the famous poem in its entirety here)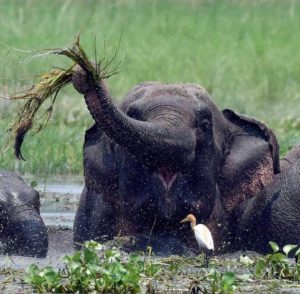 Elephant on a tea plantation in Assam photo khaleejtimes.com©
Majestic: the first descriptor my imagination conjures when contemplating the Elephant. I yearn to visit the veldts, the jungly forests of Africa and India; such longings must abide. I've had to satisfy my insatiable curiosity by frequenting country fairs and zoos, alas: not a proper environment for such sensitive beasts. I've ridden females with my young sons in hopes of fostering fearlessness, while admittedly experiencing mixed emotions (I prefer to stroke and bathe them – and as a woman and a mother, I felt their weariness). I love the way their hides shudder to the touch, much as horses' will; their smell, their gait, their demeanor.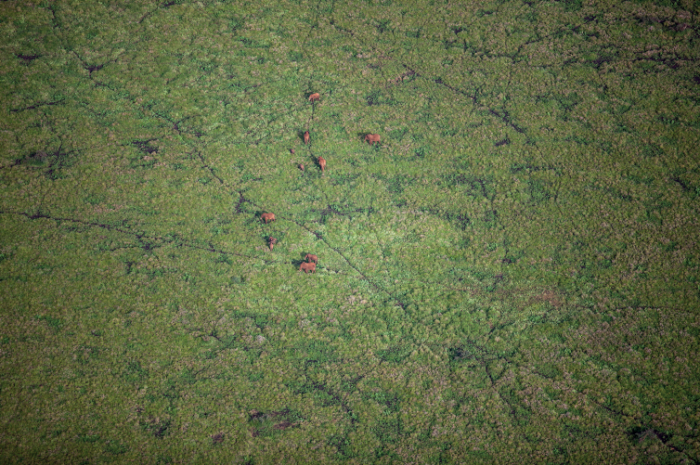 Martin Middlebrook photography © stop ivory series
Zoologist Elephant does not smell like an elephant: it envelops one in an array of atmospherics. Victor Wong's vision of the elephant is both stark and gloriously holistic. One one hand, its association with India and sandalwood – on the other, as vital promoter of a fragile ecosystem – all the while trompling everything in its wake, uprooting vegetation and stripping the bark from nearby trees. It is Nature's necessity.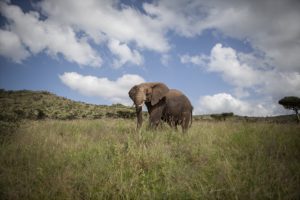 Martin Middlebrook photography © stop ivory series
Zoologist Elephant's introduction is deciduously verdant, darkly mordant, leaving a slightly bitter taste in my mouth. I salivate because it is that savory. This stage in its evolution lingers for quite awhile before a tender heart unfolds: unsweetened cocoa nib cohorted with feathery coconut milk, dusted with jasmine and magnolia blossoms. There is a weightlessness present here, a floating world, and it is simply beautiful. You can languish in it.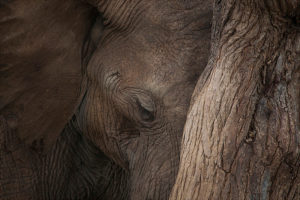 Martin Middlebrook photography © stop ivory series
Suddenly, Elephant takes a fiercely animalic turn, inferred by a robust musk cocktail, amber and patchouli. Intense would be an apt description.This aspect persists until sandalwood takes center stage. Oh, sandalwood! You who invoke reverie, cocooning us in your venerable embrace! Such a sensation of well-being, sweet contemplation.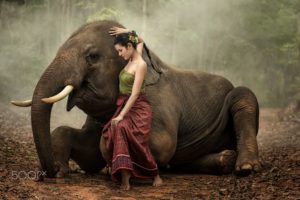 Woman with elephant. by Visoot Uthairam©
I long to remain in this cherished state of suspension between heaven and earth indefinitely.
I don't need six blind men to describe this elephant for me – I have my nose…
Top notes: Tree Leaves, Darjeeling Tea, Magnolia; Heart notes: Cocoa, Coconut Milk, Incense, Jasmine, Woody Notes; Base notes: Amber, Musks, Patchouli, Sandalwood
Disclosure: Thank you for sharing – as always – your samples with me, Victor! My nose is my own…
~ Ida Meister, Senior Editor
Art Direction: Michelyn Camen, Editor-in-Chief; I used photographs from Animal and Human Rights Activist Martin Middlebrook "Save Ivory" Series; see more of his work here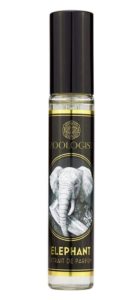 Thanks to the generosity of Victor Wong of Zoologist Perfumes, we have a draw for a 13 ml avant premier travel spray for one registered reader ANYWHERE IN THE WORLD. You can register here. To be eligible for the draw, please leave a comment regarding what appeals to you about Ida's review, where you live, your favorite Zoologist perfume, or your own experiences with elephants. Draw closes September 12, 2017
We announce the winners only on site and on our Facebook page, so Like Cafleurebon and use our RSS Feed…or your dream prize will be just spilled perfume.