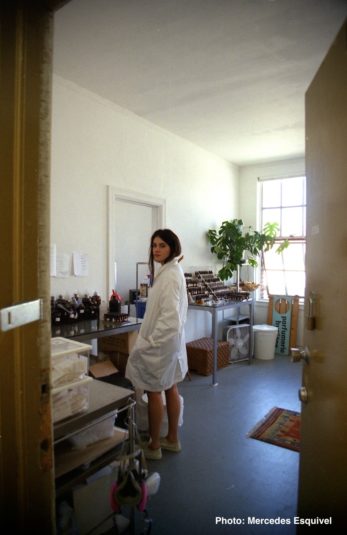 Jacqueline Steele of Goest Perfumes
Profile: Although I live in Los Angeles now, I'm from Michigan. I grew up halfway between the liberal-arts-hippie town of Ann Arbor and the rural farm and automotive industrial areas of Superior Township. Even though I was fascinated by, and particular about, scent, I had no concept that there was in fact a "Fragrance Industry" out there, it just never occurred to me, and so I never aspired to be a part of it. The pieces didn't fall into place until college when I started collecting niche perfumes. I eventually won an academic grant to travel to Paris and Grasse to study the history of the implementation of synthetic materials in fragrance, but came back to America after that.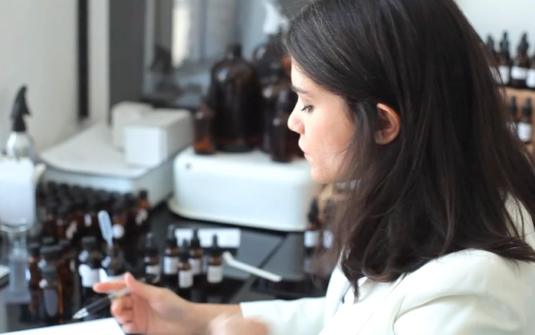 Jacqueline at her Perfume Organ
From the outside it might seem like learning perfume materials is a matter of learning design principles; which molecules make nice accords, which accords make nice perfumes. From a first person perspective at least for me it was totally different. It felt more like the process of finally knowing the names of things (molecules) I already concretely remembered from out in the world. The first time I smelled Galaxolide? "So that's what's in the Jovan musk in the aerosol can I smelled at CVS a few years ago". Cashmeran? "So that's that wet-concrete smell at the Donna Karan counter". It like finally getting the translation key to a foreign book I already carried around. Now that was too magically exciting; no way I could stop. I also had visions of a set of fragrances and if I was going to start a fragrance house, it was totally essential that I was the perfumer and knew how to compose. It boggles my mind that people who run fragrance houses and are billed as the primary creative also hire outside perfumers to do the primary composition. If you don't know what's possible specifically on a molecule basis, you can't achieve in that space; the perfumer's nose makes essential decisions in the same way that the painter's hand makes essential decisions.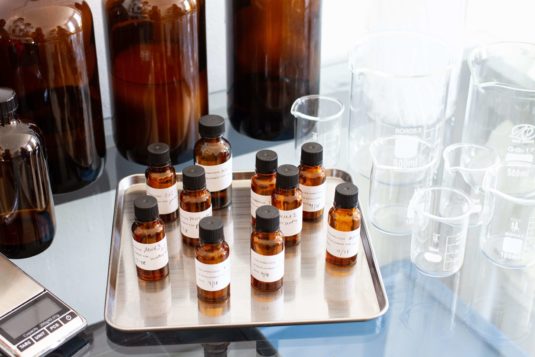 To me, this frequent industry disconnect between marketing creative and perfuming creative is part of the reason why so many fragrances have unhelpful marketing, why it's so hard to find a fragrance one likes. I definitely have residual annoyance about this from when I was a fragrance shopper "on the outside" before I was a perfumer. I got so frustrated when springing some of my small student income on fragrance and feeling as if the marketing or concept (like the fragrance name, the notes list, the description) had nothing to do with the scent itself when you finally smelled it. Usually the problem was the description was super evocative, specific, exciting – and then the perfume was a mismatch, often generically "perfume-y", not specific at all. The very first thing I did when learning fragrance was to joyously chase absolute specificity: a rose in 75 degree weather outside under the sun versus a rose in 75 degree weather in a vase indoors – that kind of thing.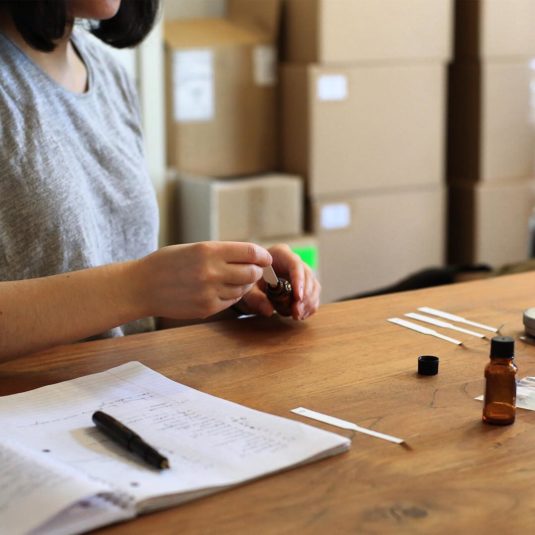 On American Perfumery: I suppose to me, being an American perfumer means to feel free to practice fragrance away from traditional influences. I really idealize idiosyncrasy. While I was in France learning about fragrance initially I noticed something: the only ice cream I ever saw was gelato-style, always good quality, always good traditional flavors, but…that was all I ever saw. In America we have every kind of ice cream shop with every global style, and the most American of all: self-serve ice cream and frozen yogurt shops where you can serve yourself, mix the ice creams together, add your own toppings exactly as you want them for a flat price. Nobody tells you this or that doesn't go together. Nobody tells you can't fill your cup with chocolate syrup and put one spoon of ice cream on top. It doesn't sound radical but it is.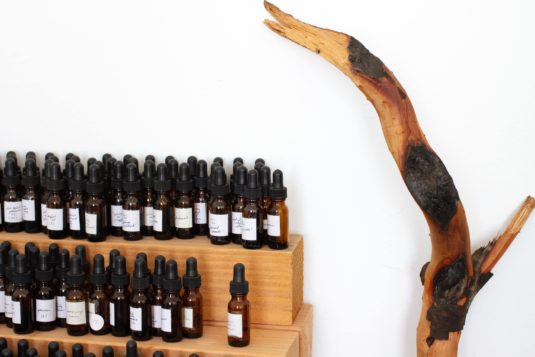 Likewise the European fragrance industry has its own tradition of total excellence, and its own style apex, but it's specific, with specific codes, and not something I try to achieve or copy. Working totally away from other perfumers and companies was very influential in my sense of proportions and in my olfactory signatures. And being in America inspires me generally, especially in regard to the diversity of the landscape. In fact my first perfume, Realism, inspired by the place where I grew up, on a property with many acres of woods and riverfront and streams and ponds and grass and dramatic seasonal transformations; it isn't just an American perfume, it honors concretely the aromatic characteristics of a specific place in America – it had its own GPS coordinates, literally a celebration of American soil.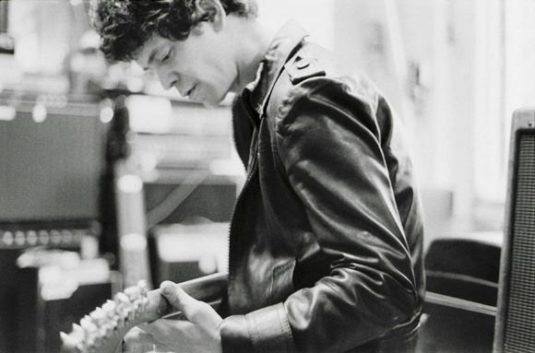 Lou Reed by David Mcgough 1977
Favorite American Artist: Lou Reed is my favorite American artist, a late musician. Since he's a New Yorker through and through, and I literally wouldn't live in NYC if you paid me, we couldn't be more different in terms of our "ideal American life"; but he paints wonderfully evocative portraits of American culture on the whole. One of the reasons he's so inspiring: Lou Reed's music influences everybody even if they don't listen to him, know him, or like him as an artist. He owns the state of rock music so hard it's ridiculous. Almost 50 years after his first releases so many musicians are still basically remaking his albums over and over in a sort of unsaid mesmeric phenomenon. He sort of blueprinted the universal primitive symbols of modern rock music in the same way that Picasso blueprinted the universal primitive symbols of all art in the past century. My favorite recordings of his work are "I'm Set Free" and a live version of "Ecstasy" – simple songs, but they have the whole world inside.
–Jacqueline Steele, Founder and perfumer of Goest Perfumes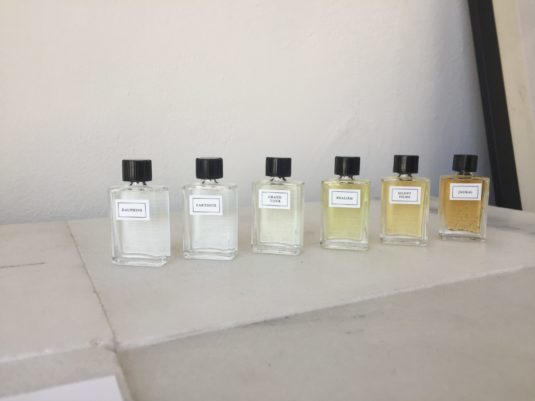 Goest Perfumes Dauphine, Goest Perfumes Lartigue, Goest Perfumes Grand Tour, Goest Perfumes Realism, Goest Perfumes Silent Films, Goest Perfumes Jackal
Thanks to Jacqueline we are offering six mini flacons (5mls each/$204 value), one of each of the Goest Perfumes signature EDTs to a reader anywhere in the world. Tell us what you found fascinating about Jacqueline's path to perfumery, which fragrance might appeal to you the most and where you live. Draw closes February 24, 2019
Please like CaFleurebon Profiles in American Perfumery and your entry will count twice. Please leave that in your comment.
Jacqueline Steele of Goest Perfumes is the 141st American perfumer in this series. All photos belong to Goest Perfumes with the exception of Lou Reed.
Follow us on Instagram @cafleurebon and @goestperfumes
Available at @madameaucoinperfume
We announce the winners only on our site and on our Facebook page, so like Çafleurebon and use our blog feed…or your dream prize will be just spilled perfume.