Tabac Blond Vintage Ad
Undoubtedly, if there ever was a classic perfume that was identified with early gender bending, it would be Caron's Tabac Blond. Created in 1919 by Ernest Daltroff, Tabac Blond has been a testament to androgyny, a beautiful yet mysterious fragrance that doesn't ascribe to normal gender classifications.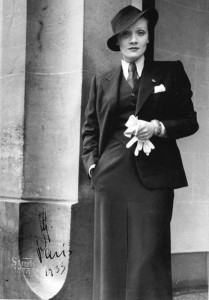 Marlene Dietrich in Paris, 1933
The most famous aficionado of this masterpiece is the legendary Marlene Dietrich, who throughout her life pushed aside normal sexual conventions to break the model of what an early 20th Century woman was meant to be. But before Marlene Dietrich, there was another woman who many have not heard of, who created her art and lived her life outside the confines of the social norm, and in the process, broke down barriers for the modern day gender benders.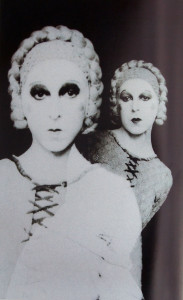 Claude Cahun, Self-Portrait, Silver gelatin print on paper, 1929
Surrealist Artist Claude Cahun, née Lucy Renée Mathilde Schwob (1894-1954) is best known for her staged self-portraiture, photomontages created between 1920 and 1940. Beginning around 1913, Cahun questioned societal stereotypes of self and sexuality. Cahun's portraits are fascinating, distributing and incredibly forward for the time; many consist of her posing in costumes, elaborate makeup and stripped of gender, neither man nor woman.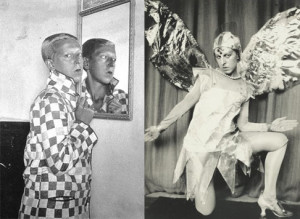 Claude Cahun is an enigma. She understood herself as an ever changing collection of identities, flowing from one to the next, rather than a single or linear identity. She rejected all conventions of her culture and time, especially those regarding sexuality, while battling social norms and living an eccentric lifestyle.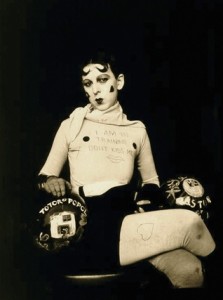 Photographer, writer, actor and resistance fighter Lucy Schwob aka Claude Cahun
But Claude Cahun was more than just an unconventional artist. As testimony to her spirit, in 1937 she joined the French Resistance along with her life partner (and stepsister), Suzann Malherbe. In 1944 they were both arrested and sentenced to death for their overt condemnation of the German government. Fortunately, the sentence was never carried out.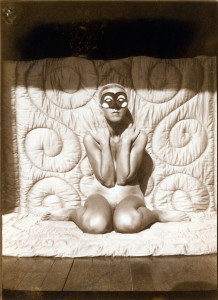 Claude Cahun Autoportrait 1929. Gelatin silver print 24 x 19 cm. Musée des Beaux-Arts de Nantes. (C) RMN/Gérard Blot
So why is Claude Cahun so unknown as a artist? It could be that her art lays in its non-genre. Cahun's creations are all at once surrealist, self portrait, photo-collage, political and non-traditional. Thus, it's hard to pin her down to a singular label. Her lasting legacy however, is that her work is fascinating to this day.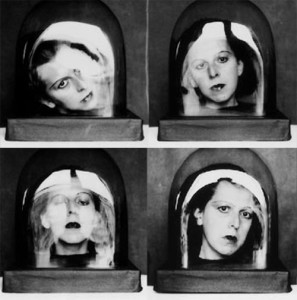 Caron Tabac Blond can best be described as a fragrance stripped of sexuality. It opens with a deep and warmed floral that upon first spritz goes on like a full bodied malty stein of beer that feels like it's overflowing the confines of the glass. At the same time there's a smoky finish that roughens the floral aspects of the perfume. It brings up visions of dark, and sultry hidden speakeasy where all walks of life come together to color the night. The delicious and deep notes are added by a touch of leather bringing a powerful realness into the mix.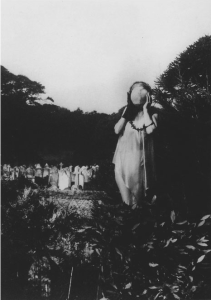 Claude Cahoun, Self Portrait 1947
As Tabac Blond settles in, a dustiness appears, like pool room chalk on a hardwood floor. In the perfume's overall development, the feminine aspects of the fragrance meld with the masculine notes which seemingly and continually interchange as time goes on. Tabac Blond is utterly beautiful and very grounded in its existence. Like Cahun's work, it defies gender marketing and labels. The wearer, by nature of their being, defines the fragrance, and the fragrance doesn't define the wearer.
Tabac Blond Notes: leather, carnation, lime blossom, iris, vetiver, ylang-ylang, cedar, patchouli, vanilla, ambergris, musk.
— Steven Lindquist, Contributor and Editor of The Scented Hound
Art Direction- Michelyn Camen, Editor in Chief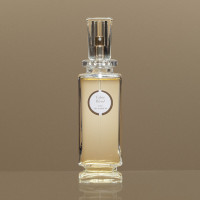 Photo: Caron Paris
In celebration of all those daring to be gender benders like Claude Cahun, Diane Haska the Caron Ambassador at the Caron New York Boutique located at 715 Lexington Ave (entrance on 58 st) on the 3rd floor, is graciously offering one CaFleureBon USA reader a 7.5 ml handpoured flacon of Tabac Blond (One of the Eight Caron Urn fragrances "Haute Parfums"). Please enter a comment about my review of Caron Tabac Blond, gender and fragrance or your thoughts on Claude Cahun. Draw closes 9/28/2014
We announce the winners only on site and on our Facebook page, so Like Cafleurebon and use our RSS option…or your dream prize will be just spilled perfume.