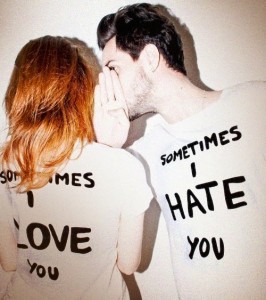 "Love starts with a smile, grows with a kiss, and ends with a tear."-Author unknown.
Sometimes the most passionate loves begin in reverse, with dislike. It's true for some fragrances also. They needed to be understood and once you appreciate their soul, they become a part of your life and you'll never want to be without them. I feel this way about Ego Facto Jamais le Dimanche; The Fragrance Foundation award winner for best men's Scent Prestige in 2010, an intriguing creation from Creative Director Pierre Aulas and Award winning Master perfumer Alberto Morillas.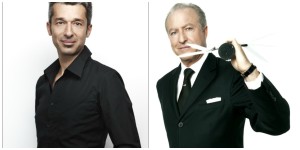 Pierre Aulus and Alberto Morillas
Ego Facto is a French niche house started by industry legend Pierre Aulas who worked for such brands as Thierry Mugler, Azzaro, Swarovski, Fendi, L'Occitane, Jil Sander, Chloé, Cavalli and Balenciaga as olfactory consultant and creative director. With his global background and expertise, M Aulus decided to start his own brand and works with such scent stars as Laurent Bruyere, Alberto Morillas, Jean Guichard, Aurelien Guichard, Anne Flipo and Dominique Ropion. Besides his marvelous array of "les nez", the "EGOQUIZZ" which can be found on Ego Facto's website is one of the fabulous things that I've encountered. The brand's icon is the peacock a nod to the elegance and extravagence of a bygone era of colors and contrasts.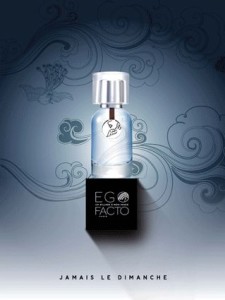 Jamais le Dimanche has for its logo the pitchfork of Lucifer and the wings of a Heavenly angel engraved on it. Maybe this is the best possible way to describe the scent. We never know if this perfume is an angel or a demon, or both at the same time. All we know is it confuses, seduces and mesmerizes everytime.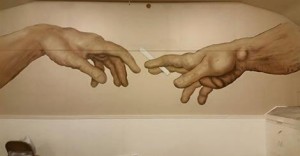 Image First Church of Cannabis
The fragrance opens as an aquatic with watery green notes. After a couple of seconds, cannabis takes the place and the sea portrait imagined becomes a crime scene. No worries… There's no need to call the police. Cannabis became a popular note in niche perfume industry after groundbreaking Nasomatto – Black Afgano and Geza Schoen's most underrated Kinski. Jamais le Dimanche is just a different approach around the "marijauna" note and probably the most unique of the bunch. Alberto Morillas brilliantly uses the cannabis note in the fragrance to provide smoky green depth as it encircles church incense after a baptisim in water.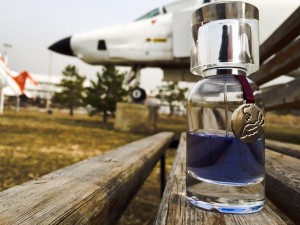 Berkan's photo of Jamais le Dimanche (airport Turkey)
As M. Aulus intended, this is a perfume of contrasts. If I had just read these notes, I would have expected a disaster… But after wearing Jamais le Dimanche again and again, I appreciate the originality. Sometimes aquatic notes and sometimes incense dominates the battlefield with green accords as it seeks for new victims to capture. The more I wear the more I like this underrated gem. It's one of the greatest creations among Alberto Morillas masterpieces Amouage – Opus VII, Givenchy – Pi and Yves Saint Laurent – M7. Jamais le Dimanche is as deep as M7, as dark as Opus VII and a crowd pleaser like Pi…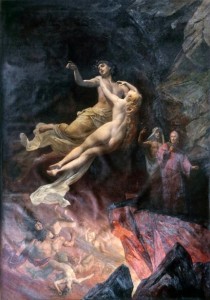 William-Adolphe Bouguereau, Dante and Virgil
Jamais le Dimanche has a tremendous lasting power with big sillage but it's not an overpowering scent. It is both translucent and opaque; the quality of ingredients differentiates this fragrance from synthetic bombs. It takes me to heaven for a moment before I descend into the darkness of the Underworld. Join me. İ will be your Virgil. Notes: Fresh notes, ozone, incense, marijuana accord, balsamic notes
– Berkan Basoglu, Contributor and author of gurmekokular.com You can follow Berkan on instagram here
Disclosure: from my own collection
Editor's Note Ego Facto Jamais le Dimanche is available in the US at Luckyscent.
Thanks to the generoisty of Pierre Aulas, we have a 50 ml bottle of Ego Facto Jamais le Dimanche for a ÇaFleureBon registered reader anywhere in the world. (if you don't register, your comment is not eligible). Please leave a comment with what appeals to you about Ego Facto Jamais le Dimanche, where you live and if you have ever grown to love a fragrance you never expected to adore. Draw closes 7/29/2015
We announce the winner's only onsite and on our Facebook page, so Like CaFleureBon and use our RSS option…..or your dream prize will be just spilled perfume