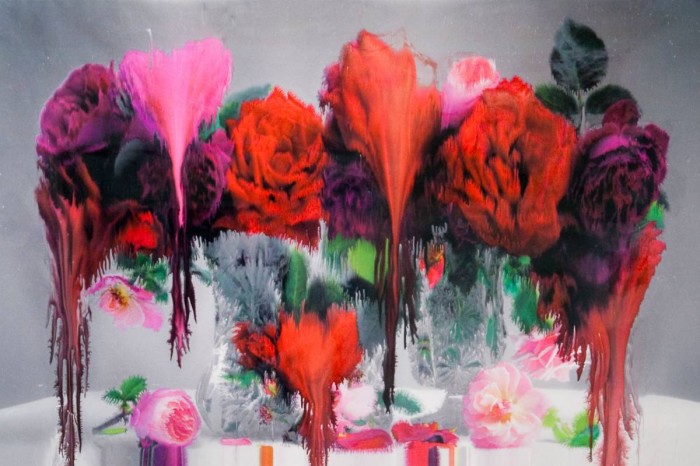 Photo: Nick Knight Flora 1
Roses have been used for perfumery for thousands of years and is the flower most associated with romance and seduction. Cleopatra famously carpeted her boudoir with rose petals while entertaining Marc Antony, so he would always think of the Egyptian Queen anytime,anywhere he smelled a rose. Our fragrant world is scented with roses…they grow and are cultivated across the globe: Cabbage roses, musk roses, Rose de Mai, Centiflora, Damask roses, roses from Bulgaria, Turkey, Morroco and in our backyards. Easy to distill, the precious oils and fragrant waters have been a mainstay in perfume composition from the beginning, and still are. Lately we have been noticing an upswing in popularity of rose perfumes, which we can't see as anything but welcome. There is a rose fragrance for everyone…vintage, gourmand, photorealistic, soliflore, fruity, modern, sophisticated, jammy, chypre, Oriental, attar, powdery, green, laced with oud or insence and down right dirty. We decided to poll our staff to find out which rose fragrances are closest to our hearts.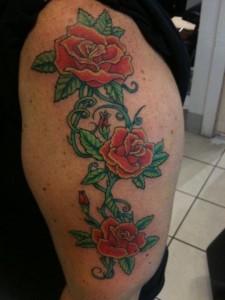 Alex Law, Guest Contributor
Amber Rose (2013) by Shay and Blue features Rose de Mai grown in Grasse and the delicious viscosity of dulce de leche, a South American drink made from a sweet reduction of condensed milk. Shay and Blue's perfumer Julie Masse dodges the more typical archetypes of the note by verging deeply into gourmand territory. Amber Rose is a fitting name for the perfume because it truly is ambrosial and if like me your purchases are governed by your sweet tooth, there is a good chance it will drop you and your wallet where you stand.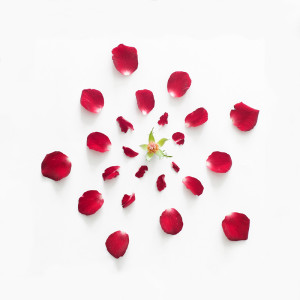 Fong Qi Wei Exploded Flowers rose
David Falsberg, Contributor
My mother grew roses in Seattle's perfect sandy soil when I was a child. Great eye candy but to me it was the unique smell of each variety that propelled my nose into the core of each flower. Roses in my opinion should either be real or very alien. Amouage Tribute Attar (2009) celebrates a very rare, venerated rose raised solely in Saudi Arabia. I cannot say what the T'aifi rose smells like alone as the perfumer has wrapped it in the most exquisite packing paper of frankincense and leather and the result is one of my most treasured perfumes. Being totally natural and bereft of alcohol, this perfume grows deeper and more intense with each passing year. The smoke softens and the rose's nuances of dark jam and blood unfold onto new discoveries with each wearing. It wears like the finest glove.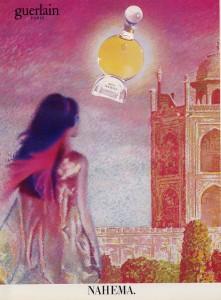 Kevin Verspoor, Monthly Contributor
Guerlain's Nahema was created in 1979 and legend has it that Jean Paul Guerlain created it after seeing actress Catherine Deneuve in the movie Benjamin. That may be true, but the name means sweetness in Africa and daughter of Fire in Arabic and the perfume is a combination of both (Nahema was a heroine in one of 10001 Nights by Scheherazade). Jean Paul Guerlain considers it one of his greatest achievements. Nahema was made from multiple types of rose oils and absolutes of Rose De Mai and Rose Damascus. Nahema starts with a brilliant green rosy, hyacinth and aldehydic top note, as the mid notes unfurl a succulent accord of rose absolute, muguet, geranium, plums and peaches bloom. As it dries down it becomes honey smooth and balsamic, with soft musk notes, sandalwood, slightly oriental. Roses wrap around the Guerlinade accord but in such a different way that you really have to stop, sniff and let it settle to discern it. When it launched, it sold poorly; it was too forward for the time and pre dated fruity florals by 20 years! Vintage Nahema is richer and more complex than the current formulation ( it is best in the Parfum) but it is still is wonderful.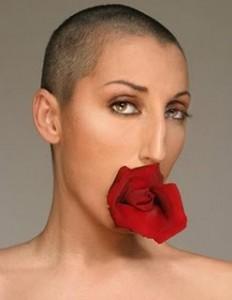 Nancy Knows, Monthly Contributor
Etat Libre d'Orange's Rossy de Palma Eau de Protection (2009), composed by Antoine Lie and Antoine Maisondieu is my favorite rose because of the way it unfurls, proud and bold. A deep red Bulgarian rose made three dimensional with the addition of jasmine, it offers a touch of danger with the zest of bergamot, ginger, and black pepper and rests on a bed of sweet, dark secrets (benzoin, incense, cacao and patchouli). Like the actress it is named for, Rossy de Palma successfully straddles the line between in-your-face and enigmatic.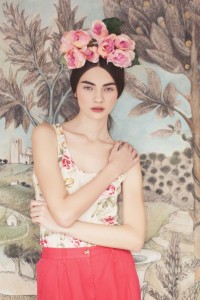 Photo: Antonina Vasylchenko
Valerie Lee Vitale, Editor
A special delivery of fragrances arrived from my CaFleureBon colleague, and FiFi-award winning perfumer Kevin Verspoor, who recently launched his PERFUMEKEV perfume line. His Rose 1902 Parfum gracefully nods and responds to Coty's classic perfumery. Rose1902 (2014) is a lovely stylized rose whose olfactive lines move the fragrance in curvilinear lines reminiscent of Art Nouveau style. The rose we encounter in Rose 1902 begins green, bright, fresh, pushed and pulled by notes of spearmint, bergamot and lemon. At the same time precious Rose de Mai, Turkish and Bulgarian rose absolues and oils meet heady jasmine, along with orris create texture and fullness. This fullness gives way to a balsamic and slightly resinous base that seems to temper its floral heart and leads to a soft powdery and balanced resolve.
I usually take my rose perfumes deep, dark, and animalic, but Neela Vermiere Creations Mohur Eau de Parfum, composed by Bertrand Duchaufour (2011), made me involuntarily reconsider a muted palette that gives just as much complexity. Its immediate trail of cool spices, honeyed sweetness, and rose creates, dare I say, a perfect parfum. Mohur's beauty lies in its breathy rose that is lovingly cradled by notes of cardamom and coriander, and a sweetness reminiscent of Turkish Delight that brings a nutty, dried fruit, and gourmand aspect to the rose. Balancing this sweetness is a rose oud accord; the oud is almost invisibly placed, yet if it weren't there the fragrance would be incapable of taking us closer to its destiny-Its olfactive home, India
Collage by Max Ososki
Tama Blough, Deputy Editor
In 2003, Stella McCartney debuted her first fragrance, Stella, composed by perfumer Jacques Cavallier. Inspired by the fragility of roses that are just about to shatter, the perfume is a masterful blend of rose and amber, and is one of my favorite sheer rose fragrances even after all these years of smelling a cavalcade of rose perfumes. It has an unexpected complexity, as you can smell not only the rose petals but a trace of leaf and bark as well. When people ask for recommendations for rose perfumes, I invariably chime in with Stella.
Perfumer Ineke Rühland launched a series of floral perfumes called Floral Curiosities for Anthropologie in 2011. One of the perfumes in this line is Briar Rose, which I fell for immediately. I tend to like rose perfumes that are either dewy and a bit innocent, or that have visible thorns. Briar Rose tends toward the thorny genre. It is loaded with piquant fruits and hot spices. This smells like roses that have been growing wild on an abandoned estate for a century, the gnarled braches still able to put forth the sweetest of blossoms. This perfume manages to be dark while still wearing fairly lightly, which makes it very easy to wear any time.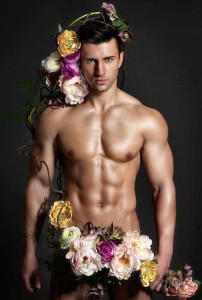 John Reasinger, Senior Editor and Natural Perfumes Editor
Rose used to be something I loved to see and receive, but not smell like. That is until I first smelled Le Labo's Rose 31. Utilizing 31 ingredients, Daphne Bugey captured everything I love about this flower. Caraway in the top adds the perfect amount of spice to the scent of fresh petals. Branches of warm cedar and blades of vetiver writhe up the arbor alongside slightly sweaty rosebuds. This dapper, elegant composition maintains a hint of mysterious, animalic strength and aninviting aura into its finale, like a lover waiting to meet you holding a single red rose…just for you.
There are roses you see and admire for their beauty, elegance or perfection of form. Then, there are the roses you happen upon growing untamed and free, deep in the forest. Providence Perfume Company's All Natural Rose Bohème captures that eternal passion and spirit. A sultry pagan nymph of a flower that smells of the earth and the wood around her, this fragrance radiates wild abandon. Charna Ethier distilled a perfect blend of roses, both common and rare, using rooibos tea to add lushness and saffron for texture. Without smelling like a typical mukhallat, the finest tendrils of oud add a haunting smokiness to the flowers as they come to rest on a bed of patchouli and fir.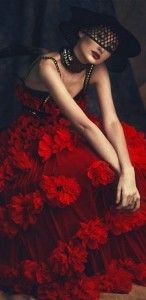 Alexander McQueen Roses
Michelyn Camen, Editor in Chief
One of the first niche rose fragrances I bought was Rose Ta'if by Ormonde Jayne. It was released in 2004 and only available at the shop in London. Linda Pilkington kindly sent me a sample for an article I was writing at the time, and from first sniff I was and still am smitten. I know it is ridiculous to think that this is more a brunette's perfume than a blonde's and I am sure going to hear it from our blonde readers (remember the hair color you were born with first), but the warm, voluptuous quality of this amber tinged rose is more Dame Elizabeth Taylor than Princess Grace Kelly. Tumultous and tempermental, with an edgy combination of spicy saffron and sweet dates afloat in a orange blossom scented sea, Rose Ta'if is a "dessert rose" not a desert rose. If you want to blend in at a party, this is not the perfume to wear…it is audacious, opulent and sweeps into a room like the star it is.
There are certain Fragrance Houses that suit my chemistry and my sensibilties and Parfums M. Micallef is one of them. Not only does Perfumer Jean Claude Astier seem to have my number perfume wise but Martine Micallef's artistic bottles fulfill my love of all things blingy. Royal Rose Aoud (2012) opens with a BIG bosomy Bulgarian rose dipped in the most decadent white chocolate note I have smelled in a long time. Creamy sandalwood and saffron make their entrance surrounded by delectable fruits. I start singing the chorus from West Side Story's "I Feel Pretty" just about mid way through the heart notes of soft white flowers. There is a hint of oud/ agarwood, perfectly mannered and never overpowering. If you want to feel as if you are lolling around in a rich sultan's harem give this Turkish delight a try.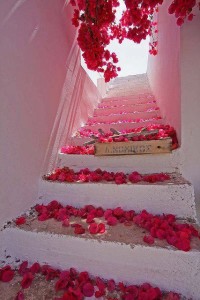 A nice place to sit while you read on
Art Direction: Michelyn Camen, Rose Queen in Chief
For our Tournament of Roses Draw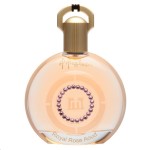 WORLDWIDE: 100ml EDP of Royal Rose Aoud by Parfums Micallef, Nose Jean Claude Astier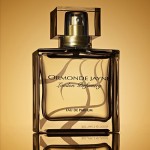 WORLDWIDE: 50 ml EDP of Rose Ta'if from Ormonde Jayne London, Nose Geza Shoen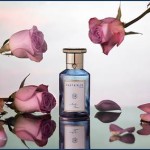 EU Canada and USA: 100 ml Amber Rose from Shay and Blue, Nose Julie Masse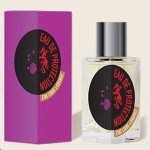 EU Canada and USA 50 ml Rossy de Palma Eau de Protection from Etat Libre D'Orange, Noses Anotine Lie and Antoine Maisondieu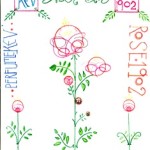 EU Canada and USA 30 ml PERFUME of Kevin Verspoor's soon to be released perfume Rose 1902 (based on Coty's La Rose Jaqueminot and recreated note by note)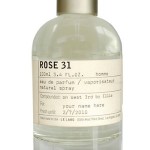 EU Canada and USA: 50 ml EDP of Le Labo Rose 31, Nose Daphne Buguey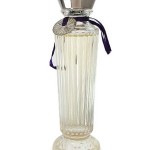 E U only (not open to non EU residents) Neela Vermeire Creations 55 ml Mohur EDP (screw top bottle), Nose Bertrand Duchaufour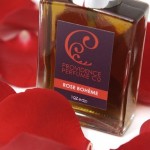 USA only 15 ml Rose Boheme by perfumer Charna Ethier of Providence Perfume Co. ALL NATURAL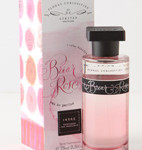 USA only 50 ml Ineke Rühland of InEke Briar Rose
To be eligible for our tournament of roses, please leave a comment with what you enjoyed about our rose perfume reviews and your choices (based on country restrictions, so don't leave a fragrance you are not eligible for or you may be dissapointed) of the 8 rose perfumes we are offering. Thank you to the wonderful sponsors all of them the Companies themselves. Let's show some mad respect for rose perfumes. We are excited to Debut PERFUMEKEV'S ROSE 1902!!! Be sure to let us know where you live in your comment. Draw ends February 14, 2013 because after all it is Valentine's Day.
We announce the winners only on site and on our Facebook page, so Like Cafleurebon and use our RSS option…or your dream prize will be just spilled perfume.