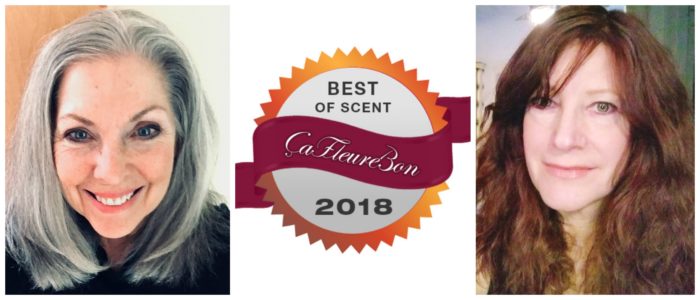 Gail Gross and Lauryn Beer, Senior Editors
Now that you have read Ermano's and Michelyn's respective Top Ten Perfumes of 2018, as well as Ida's and Robert's Top Ten Perfumes of 2018, we turn it over the wrap-up over to Senior Editors Gail Gross and Lauryn Beer who have smelled about +600 2018 fragrances between them.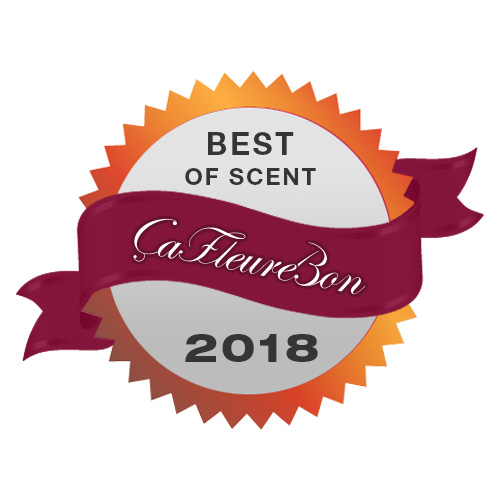 Gail's Top Ten Perfumes of 2018
Atelier Des Ors Crépuscule des Âmes (Jean-Phillipe Clermont/Marie Salamagne) wears like the dusk and twilight hours, an animalic sensuality glimmering with the mysterious sparkle of a will-o-the-wisp. The sweet dark, fuzzy warmth of hyraceum, incense and patchouli dissolve into sunlit mandarin, clary sage and spices.
Hendley Perfumes Blond (Hans Hendley) opens for me as a brunette – dark, soft and smooth as velveteen. The tawny first impression transforms in moments to a ripe, golden blonde, decked in a garland of narcotic flowers and musky fruits, tied with soft cords of sueded leather, sandalwood and musk.
Jo Malone Tropical Cherimoya Cologne is like the cherimoya fruit itself, is an exquisite combination of bright fruits and light, velvety vanilla cream. Fresh, slightly tart green pears are followed by the scent of cherimoya, an aroma that is as much a unique texture as it is an olfactory delight – buttery, lactonic, creamy, full of humid, tropical perfumes.
In M. Micallef Secrets of Love Spiritual (Martine Micallef, Jean-Claude Astier and Geoffrey Nejman) fragrant wraiths of pepper and jasmine vibrate and melt into a deep, earthy olfactory prayer. The spirits of air, earth and sea dance for hours on my skin, dissolving into a dream of cedar wood and an unearthly sigh of vanilla and ambergris.
Neil Morris Fragrances Rose Afire (Neil Morris) redefines my notion of the ideal rose, a cool fire on my skin – a haze of smoky, tarred cade simmering into a heart of fresh dewy roses, caramel and cinnamon. A hint of pumpkin plumps the flower as the blossom emerges from the fire – a full-blown, rosy phoenix rising from ashes.
Olympic Orchids Kīlauea (Ellen Covey) initially wafts vapors of ocean water steaming from hot rocks and crackling earth, aromas of oozing sap and singed plant life. As the scent of the volcano clears, I breathe the gentle, sweet air of the Big Island of Hawaii, an atmosphere laced with delicate, ethereal aromas of plumeria and the green, honeyed notes of pikake.
Parfums Dusita Erawan (Pissara Umavijani and Michelyn's Best Artisan House of 2018), the winner of the 2018 Russian Fifi Award for Breakthrough Perfume of the Year, is a fragrance that soothes and comforts my body, mind and spirit. I am re-energized by the opening of petitgrain and clary sage, comforted with the sweet breath of liatris and lily of the valley and warmed with an ethereal vanilla and grounding vetiver. The Thai god Airewan, the namesake of Parfums Dusita Erawan, was responsible for bringing healing waters to the earth. As I wear Erawan I imagine the sounds of these healing, falling water, the clarity of still, blue pools and the scents and sights overhanging tropical forests.
For Parfums de Nicolai Nerol Intense, Patricia de Nicolaï, traveled to Nabuel in Tunisia, to the land of citrus groves, exploring the diverse facets of neroli and the bitter orange tree. With Néroli Intense Patricia de Nicolaï brings to life every part of the bitter orange – leaves, bark, twigs, blossoms and fruit, building her very own, amplified bitter orange tree.
Sarah Horowitz Parfums Le Banq de Parfums Pride and Carnation is perfumer Sarah Horowitz Thran's amazing homage to the legendary JAR Golconda. Pride and Carnation, available through February 2019 from the SHP Banq de Parfum, is one of the most beautiful carnation fragrances I have experienced in years. Pride and Carnation is not a copy of Golconda, but rather Sarah's own interpretation of a wet, dewy carnation, fresh from the morning garden or the florist's cooler.
Shay & Blue Black Tulip (Julie Massé) opens like drops of dew cradled in the hearts of white and green snowdrops. Juicy effects of ripe plum and the sweet, delicate freshness of cyclamen suffuse early season tulips. Coconut and white chocolate lend a warm, semi-gourmand taste to the scent of the flowers.
Honorable Mention: Just as I thought I had finished my Top Perfumes of 2018 review, another stunning fragrance arrives at my door – Chatillon Lux Parfums Santal Auster Parfum Extrait by Shawn Maher. I have been looking for a fresh take on Mysore Sandalwood for some time now. Using new, cultivated and renewable sandalwood, as well as opoponax, styrax, castoreum and patchouli, Shawn has created a brilliant and original perfume, an understated and elegant variation on the timeless, classic sandalwood. –Gail Gross, Sr Editor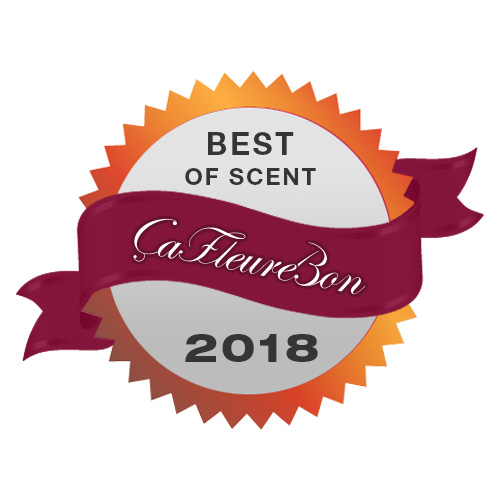 Lauryn's Top Ten Perfumes of 2018
2018 saw a huge number of releases; so many that it made this year's task especially difficult. In alphabetical order:
Anatole Lebreton Cornaline (Anatole Lebreton): Hot geranium with elegant touches of iris and peach juice, Cornaline is another jewel in Anatole Lebreton's quirky, gorgeous line. This is one of Michelyn and Ermano's Top 10 Perfumes of 2018
Antonio Alessandrio Fara (Antonio Alessandria): The taste of a particular herbal Italian lemon ice on a hot day in fragrance form. Evocative, refreshing and highly original. Fara is one of Michelyn's and Ermano's Top Ten Perfumes of 2018
Blocki Sanrovia (Kevin Verspoor): Sanrovia, a retooling of a 1911 fragrance, has notes of honeyed citrus, rose and lavender. It is one of the most breathtaking, poignant florals I've ever smelled.
DSH Perfumes Lis Oriental (Dawn Spencer Hurwitz): This is one of the most beautiful lily fragrances I've ever come across: spicy, opulent and dressy; this is vintage velvet for the skin.
Le Galion L'Ame Perdue (Rodrigo Flores-Roux Michelyn's Perfumer of the Year): L'Ame Perdue, a luxurious floriental, shows off Rodrigo Flores-Roux's brilliance with vintage-modern scents.
Map of the Heart Pink Heart (Jaques Huclier): One of my favourite discoveries at Esxence this year, and definitely one of my Top Ten Perfumes of 2018, Australian house Map of the Heart has a unique and beautifully crafted line. Pink Heart, is a lovely, offbeat narcissus with hits of tobacco.
Tonatto Profumi Palosanto (Diletta Tonatto): A sophisticated milky, anisic wood perfume that is like the touch of an old friend. Palosanto is perfect for miserable weather or whenever you need to feel a little bit loved.
Olfactive Studio Leather Shot (Bertrand Duchaufour): With its arresting opening and perfect balance of high-class leather and rooty iris, Leather Shot demonstrates again that Olfactive Studio is turning out some of its best work now.
Olibere Leather Attraction (Luca Maffei): An elegant leather with a deliciously dirty undertone, this is half biker-babe and half leather-gloved garconne.
St. Clair Casablanca (Diane St. Clair, Rising Star of 2018): A vintage-modern animalic floral that balances raunchy with classy.
Honorable mention to: Olivier Durbano Pyrit Ana Tra (one of Michelyn and Ermano's Top 10 Perfumes of 2018), Papillon Rouge Sorcier, Olfactive Studios Flashback in New York.
–Lauryn Beer, Senior Editor
For our Top Ten Perfumes of 2018 Part 4 Draw open to all ÇaFleureBon registered readers (be sure to register or your comment won't count: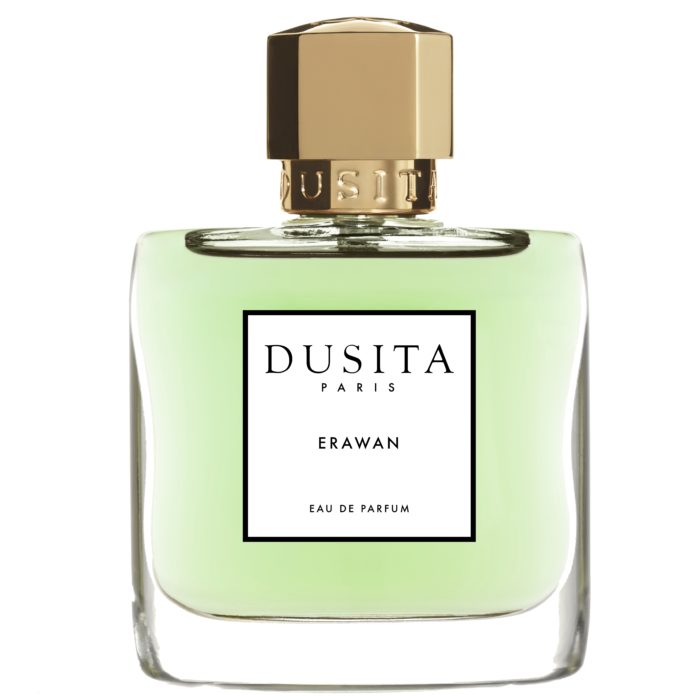 Worldwide: 50 ml of Parfums Dusita Erawan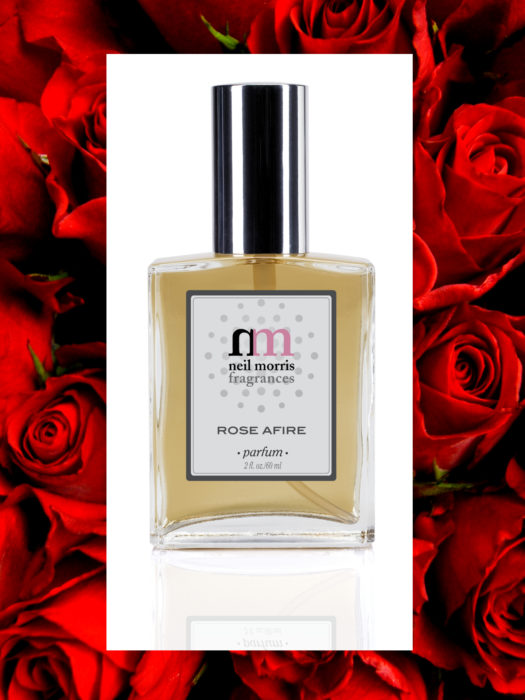 Worldwide: 30 ml of Neil Morris Rose Afire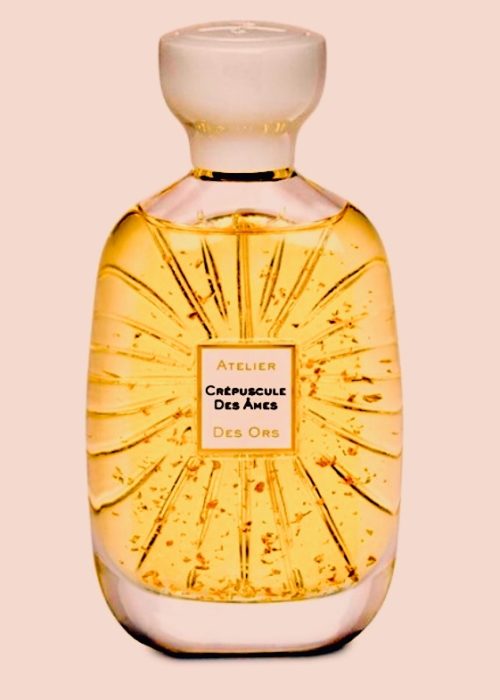 EU, USA and Canada: 100 ml of Atelier Des Ors Crépuscule des Âmes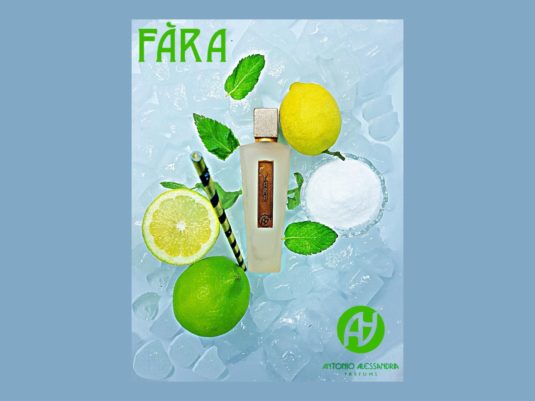 EU, USA and Canada: 50 ml Antonio Alessandria Fara There is only one Winner see December 27 post which has now won 3 awards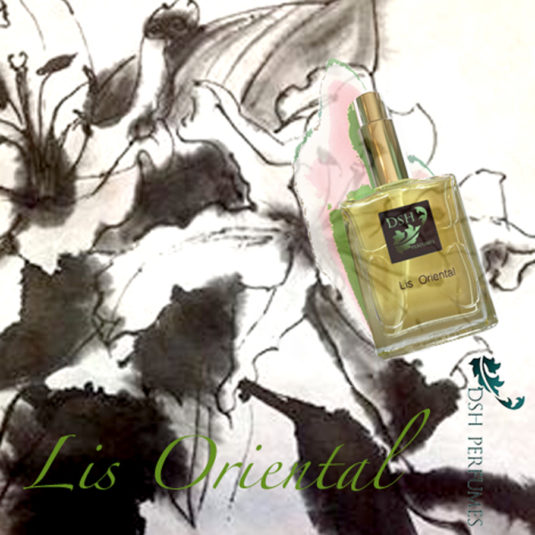 Worldwide: 1 dram bottle of DSH Perfumes Lis Oriental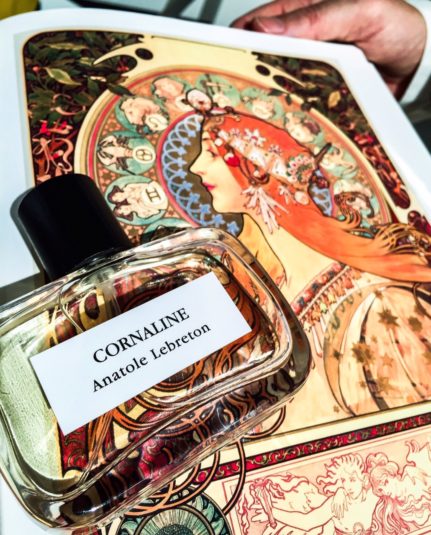 photo by Ermano
EU and USA 5 ml bottle of Anatole Breton Cornaline (There is only one Winner see December 27 post) and has won four awards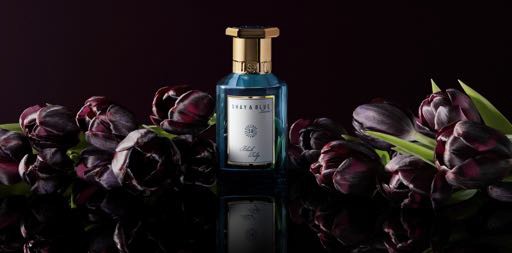 EU, USA and Canada: Shay and Blue Black Tulip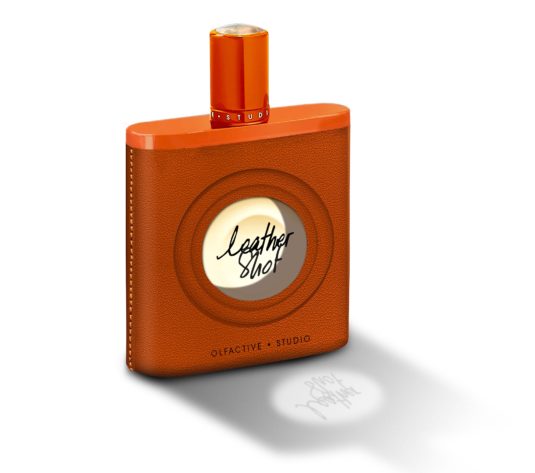 EU, USA and Canada: Olfactive Studio Leather Shot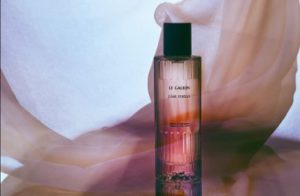 EU, USA and Canada Le Galion L'Ame Perdue
There will be draws every day, this is day 4 (there is just one more day to go) and each comment you leave will increase your chances of winning. What did you think of Gail's and Lauryn's Top Ten Perfumes of 2018? Which Best Perfumes of 2018 that are being offered here would you like to win and where do you live? Draw closes January 1, 2019
Part 1: The Best and Worst Perfumes of 2018 (Perfumes by Michelyn Camen and Ermano Picco is here
Part 2: The Top 20 (plus 1) by Michelyn Camen and Ermano Picco is here
Part 3: Top Ten Perfumes of 2018 by Ida Meister and Robert Herrmann is here
We announce the winners only on site and on our Facebook page, so Like ÇaFleureBon and use our Blog feed…or your dream prize will be just spilled perfume.