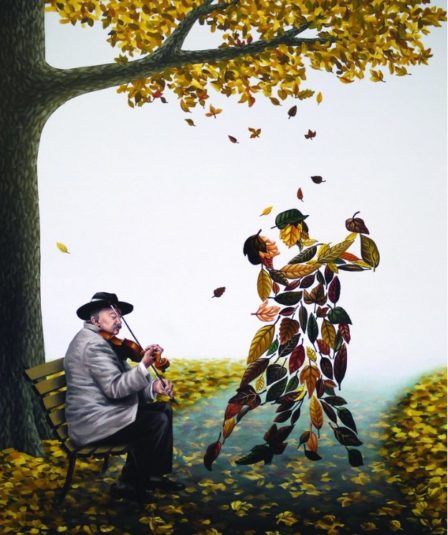 Promenade of Autumn Mihai Christe
Our ÇaFleureBon Top 10 Fall Fragrances post is right before the Autumnal Equinox September 22nd in the Western Hemisphere, although many of us are wearing tee shirts, shorts and complaining about the heat. Our Editors and Contributors live all around the world and we all seem to agree that autumn is our favorite scent season. Our ten top perfumes picks when the days grow shorter and the hot breath of summer is finally gone: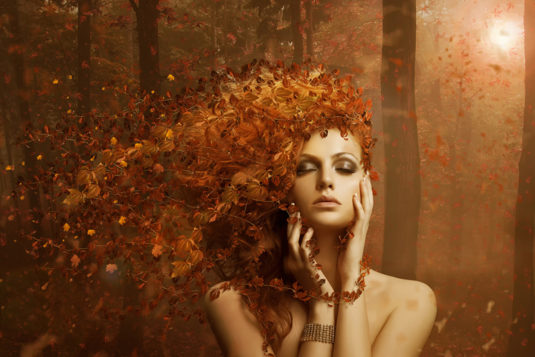 Photo by Der Peiber
Parfums Olibere Savannah's Heart (Luca Maffei): When the leaves are damp underfoot and the air hangs heavy with the wet chill of late autumn, I long for fall fragrances that bring a crackle of heat and sun. Savannah's Heart from Parfums Olibere takes you to the African veldt in deep summer, when the wind rustles dried grasses as coffee brews from a tin pot over a campfire. Bright, tart notes of rhubarb and bergamot act like bursts of sunlight before the roasty, aroma of unsweetened coffee and baked, mineral and hay notes take center stage. Musk and labdanum add a prowling animal sweatiness. In the dry-down, a medley of wood notes suggests trees swaying softly in the rippling air. If the wind starts to keen outside, spray this on, close your eyes, and hear the distant roar lions instead. Notes: Bergamot, rhubarb, ciste labdanum, coffee Arabica, pure jungle essence, karma wood, sandalwood, cashmere wood, vanilla, musks.-Lauryn Beer, Senior Editor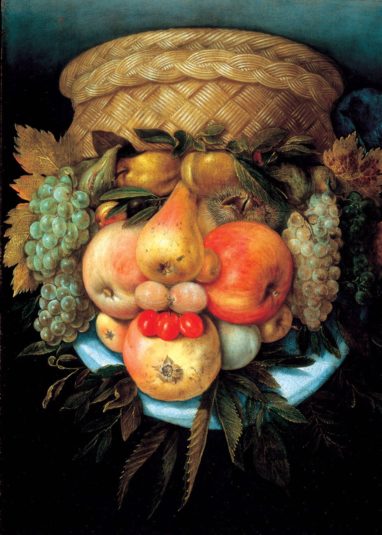 Giuseppe Arcimboldo
Summer seems everlasting this year in Italy, which I simply love, so I've been enjoying my sparkling juices even in September during the day. The thought of a night chill makes me start to think of the golden embrace of fall fragrances with 2012's Fusion Sacrée Clair by Bertrand Duchaufour for Majda Bekkali. Odd and fruity in the best possible way, its green ripeness with fig and rhubarb hides the languorous tuberose, blooming in the last heat weaves. The oriental base with vanilla, spicy Tolu balm and soothing fir balsam wears creamy yet lively with a slight nutty vibe in the upcoming cold days will be as comforting as a blanket and a good strong cuppa- Notes: Bergamot, blackcurrant buds, rhubarb, coriander, mandarine, Coffee, tuberose, orange blossom, gardenia, jasmine, clove, fig, celery, Fir balsam, Madagascan vanilla, Tolu balsam, benzoin, heliotrope, musk– Ermano Picco, Editor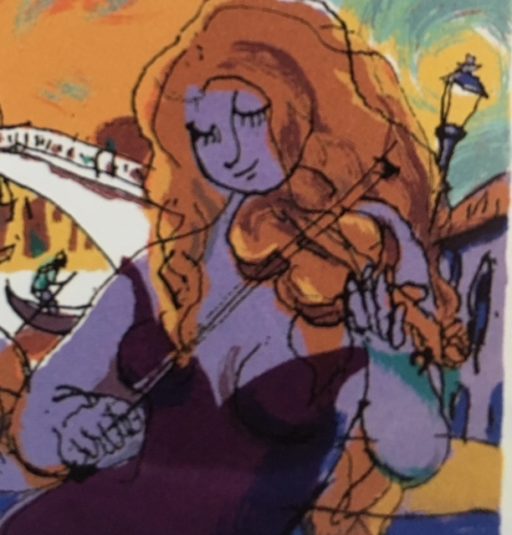 By the Ponti Delhi Scalzi by Michael Leu
Neil Morris Rose Afire (Neil Morris – 2018) wears on my skin like a cool flame, a wisp and a haze of tarred cade suffused with the brisk, clear wetness of wild rose. As the smoke clears, the initial surreal flare blossoms into the full-bodied, fruity scents of blazing red hybrid teas and delicate damasks. At the heart Rose Afire simmers, rich with caramel, cinnamon and the warmth of vanillac oak. A hint of pumpkin plumps the flower as the blossom emerges from fragrant glowing coals – a full-blown, rosy phoenix rising from ashes. As I step reluctantly into the wet and drippy months of autumn, I simply must choose Rose Afire as one of my favorite fall fragrances – Neil Morris Rose Afire, my smoldering last rose of summer! Notes: Cade, wild rose accord, Damask rose, apple, cinnamon, oak, caramel, Aldehydes, patchouli, pumpkin and Norlimbanol® (a woody aroma molecule from Firmenich).
The end of the harvest season fast approaches. In anticipation of Samhain and All Souls' Eve, I am drawn to Atelier Des Ors Crépuscule des Âmes(Twilight Of The Souls), another of my favorite fall fragrances. Crépuscule des Âmes (Marie Salamagne and Jean Phillipe Clermont – 2018) embodies, in scent, the dusky, twilight hours, the magic of animalic sensuality and a glimmer of the mysterious will-o-the-wisp. Sparks of mandarin and sweet spices swirl into a fragrant darkness of camphor and hyssop. The blatant carnality of hyraceum, shrouded in incense, ushers me into a world of wraiths and spirits, sparkling with buoyant embers of clary sage and pimento. The dark heart and haunting warmth of Crépuscule des Âmes become increasingly translucent as the tartness of mandarin returns to the composition. When dawn breaks, hyraceum, the animal spirit of the perfume, fades and dissolves into an impression of sunlight and fresh morning air. Notes: Mandarin, cardamom, clary sage, hyssop, incense, pimento berries, hyraceum infusion and patchouli. Gail Gross – Senior Editor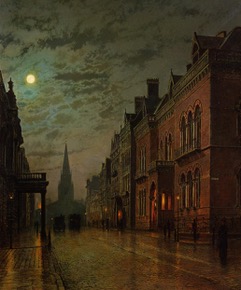 English autumn chill painted by John Atkinson Grimshaw, 1882
As they days get shorter I yearn for the cool of autumn and smoky, boozy aromas. Ex Idolo Ryder, 2015, is one of my favorite fall fragrances and the one bottle on my shelf that teases me the most. When I spray it on I can't help but close my eyes. I'm in a Victorian London men's club, sunk deep in a leather chair, leafing through a book of maps of of the East, whiskey at my elbow…somewhere in the room is someone who's had a recent embrace from a jasmine scented lady…. a friend smoking sweet tobacco in his pipe pads by with soft footsteps on the thick oriental carpet. All is well as the wind howls outside. Perfumer Matthew Zhuk uses rare natural materials to make his fragrances in small batches to create this dream. Notes: Sweet Pipe tobacco, Aromatic Esters, Resinous Amber, Dark Woods, Jasmine, Omani Frankincense, Tahitian Vanilla, Olibanum, Sweet Boozy Notes. – Marianne Butler, Contributor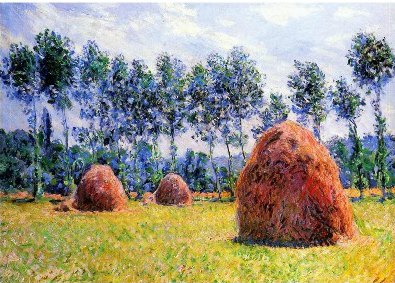 Haystacks Claude Monet
After a long, hot summer, and amidst a still warm, dry September, I find myself craving for natural-smelling, mind-clearing, soul-soothing fragrances. My current favorite "été indien" scent is Parfums Dusita Erawan, a top-quality, highly original fougère (and Pissara Umavijani's most conceptual creation). The inspired combination of herbal notes, hay accord, cedar, petitgrain, oakmoss, lily-of-the-valley, vetiver, liatris and clary sage mentally transport me to long walks through autumn forests, and countryside landscapes with hay stacks and fields ready for harvest; meanwhile, Erawan's nutritious-gourmand facet of honeyed cereal, toasted nuts and sweet vanilla feels like finding a welcoming farmhouse at the end of a long – but most exhilarating – walk. Erawan is a perfect scent companion for autumnal strolls throughout Paris – even though my constant urge to sniff my wrist or my foulard may be causing some curious looks from passers-by! – Despina Veneti, Contributor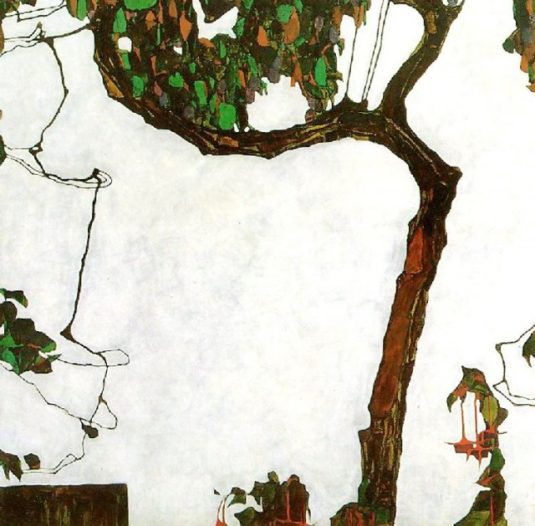 Autumn Tree Egon Schiele©
It's definitely Autumn in the Pacific Northwest; the extra duvets have been brought out and aired, the fire wood is split and stacked waiting for the firing-up of the wood stove, the lights are turned on earlier and we are as ready as can be for the cold months ahead. My thoughts turn to fall fragrances and here are two that will be in constant rotation.
St. Clair Scents Frost (Diane St. Clair 2018): Reminiscent of woodsmoke from a chimney, falling leaves, and rare, rich mulchy soil, Diane St. Clair's tribute to American poet Robert Frost is the quintessential Fall fragrance. What St. Clair's Gardeners Glove does for the summer garden, Frost does for the Autumn walk in the woods. Laden with the essential smells of the woodlands in Fall, Frost is the olfactive equivalent of a tattered and earmarked book of verse you might carry in your favorite wool "woods-tromping" jacket. It smells of forests, campfires, and the slumbering earth. "This scent follows the story of Frost's poem, "To Earthward" which describes the transformation of youthful love, from "sweet like the petals of the rose" and "sprays of honeysuckle" to painful love, which stings like "bitter bark", "burning clove" and "rough earth." -Diane St. Clair. Notes: Bergamot, Mandarin Yellow and Green, Coriander, Petitgrain sur fleur, Meyer Lemon, Honeysuckle Accord, Rose Geranium, Elderflower Absolute, Petitgrain Absolute, Cistus, Labdanum Absolute, Vanilla Absolute, Vetiver , Cedar, Smoke, Clove Absolute.
Christian Dior Mitzah (Francois Demachy, 2010): If St. Clair Scents campfire is the destination, then Dior's Mitzah is the well-loved nubby sweater you might throw on to get there. Part of Dior's great La Collection Couturier, Mitzah is like an old treasured friend and remains one of the great "cashmere shawl" perfumes, snugly wrapping you in layers of warm honey, spice, rose, and precious resins. Although not listed in the notes, a beautiful smooth amber is the star here. A timeless and modern classic, Mitzah is a perfume that works in most seasons, but really comes to life when the days draw in and the temperature dips. I call it "Mitzvah" which appropriately enough is the Yiddish word for "good deed" or "blessing." And that's exactly what Dior's Mitzah is. Notes: Coriander, rose, spices, cinnamon, labdanum, vanilla, honey, patchouli, Somalian incense.-Robert Herrmann, Senior Editor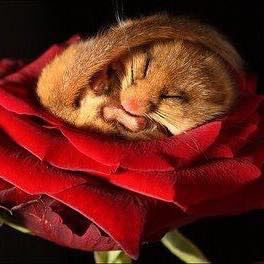 Photo from Ida©
I treasure all the seasons, but I fear that autumn tends to usurp pride of place. I'm mad for the moldering aromas, cycle of rebirth via decay, its superb array of coloration, moody firmament and waning light. Autumn feels contemplative; I welcome the brisker temperatures and their tonic, invigorating effect.
Maison Mona Di Orio Oud Osmanthus (2011): Darkness before the dawn – not necessarily everyone's cup of tea, but is mine. I'll wear this any time of year, but autumn in particular sparks effusive synesthesia for me: Mendelssohn's glorious duet Herbstlied (all about how suddenly spring morphs into winter, but it translates as Autumn Song), New England's renowned foliage and sylvan forays. It's mercurial, operatic, animalic and supremely comforting, which makes it one of my all-time-favorite perfumes and one of my favorite fall fragrances. Its frisky lemony incense/citrus/floral introduction ensnares you before you realize how profoundly earnest it is: oh, so deep, it will swallow you whole in its Stygian embrace invoked by mysterious woody components. That luminous beacon piercing the shadows is apricot-y/leathery osmanthus, a real coup de foudre. I feel like Persephone emerging from the Underworld, in the very best way… Notes: elemi, green mandarin, petitgrain, patchouli, osmanthus, cypriol, cedarwood, Laotian oud, musk, ambergris –Ida Meister Sr. Editor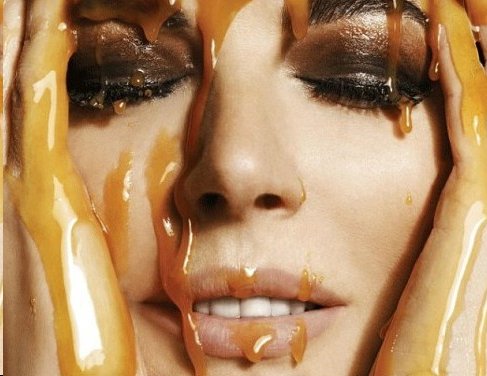 Nigella Lawson covered in salted caramel sauce for Stylist Magazine
Shay & Blue Salt Caramel (Julie Massé) 2014: Gourmands are among my favorite fall fragrances. I recently read that a well-known perfume critic finds gourmands to be "invariably repulsive". Obviously he has not smelt the stunning rush of salt and sweet caramel that is Shay& Blue's aptly named Salt Caramel. In house Perfumer Julie Massé has created a gourmand for grown-ups without the stickiness of so many mainstream "candy" fragrances. Her deft use of slightly smoky caramelized musks, vanilla, sandalwood and tonka bean paints this perfume with tawny golden hues that is frankly sensual. Sophisticated, sensory, and a bit naughty, indulge in a scent you will want to bathe in as the icy grip of autumn nights start to chill you to the bone. I want to lick my sweetly salted skin.-Michelyn Camen, Editor in Chief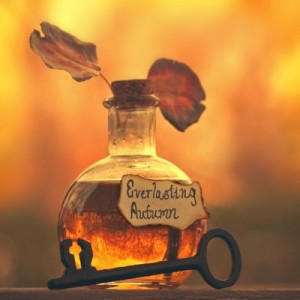 via Flickr
There is a ÇaFleureBon top ten fall fragrance draw for 8 registered readers (if you don't know if you are registered click here) as follows: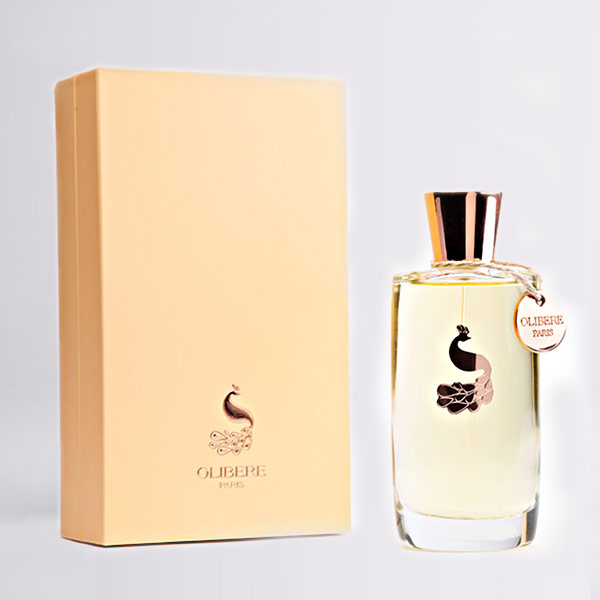 Worldwide: Thank you to Marjorie Olibere for 50 ml of Savannah's Heart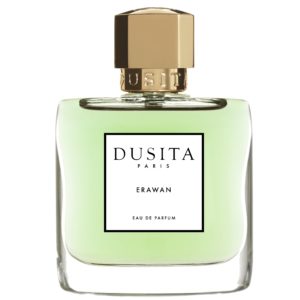 Worldwide: Merci to the lovely Pissara Umavijani for 50 ml of Parfums Dusita Erawan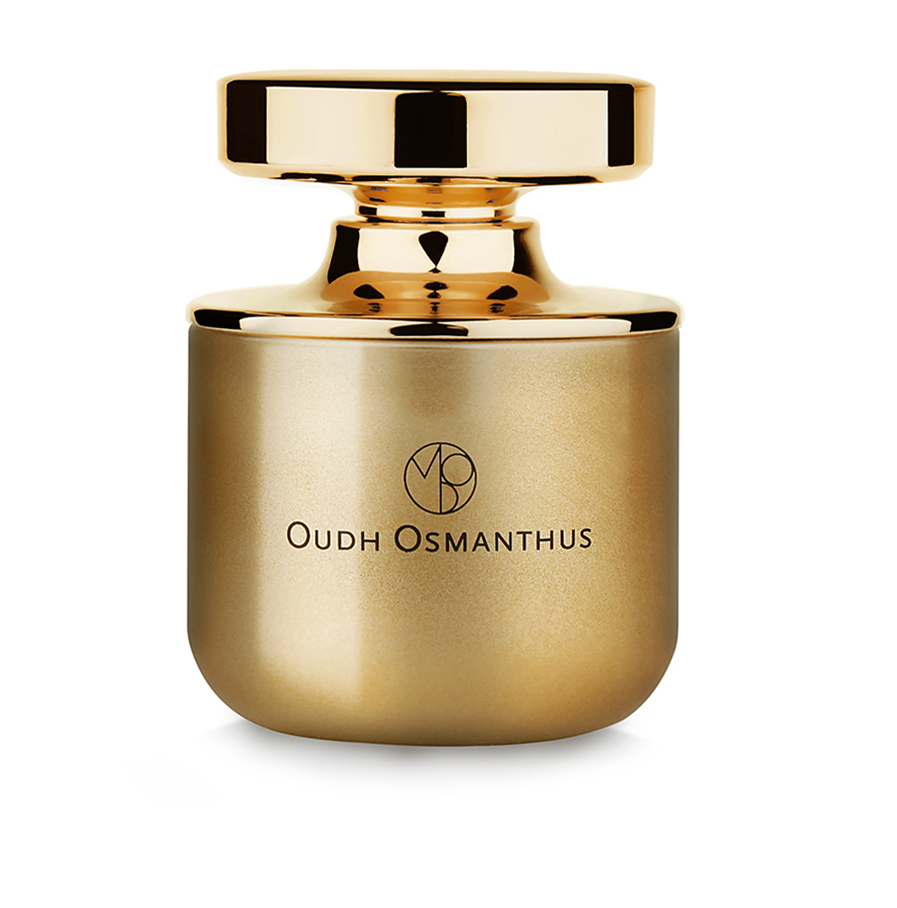 Worldwide: Thanks to Jeroen Oude Sogtoen of Maison Mona Di Orio we have 10 ml of Les Nombres di Orio Oudh Osmanthus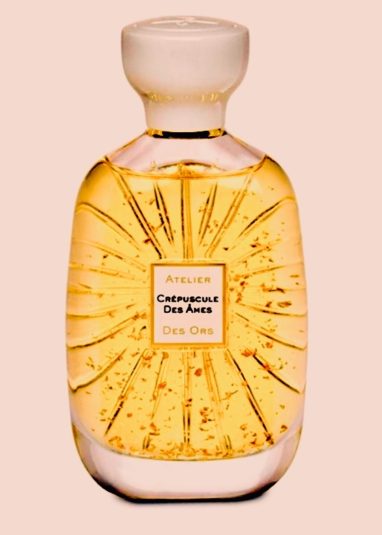 Worldwide: Merci to Jean-Philippe Clermont for 100ml of Atelier des Ors Crépuscule des Âmes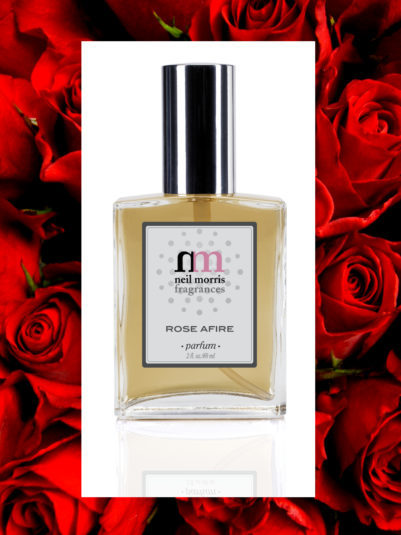 Worldwide: From our loving friend Neil Morris, 30 ml of The Vault fragrance Rose Afire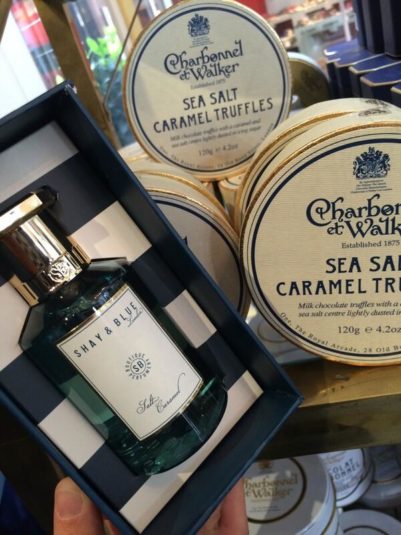 EU, USA and Canada: From our friend Dom de Vetta of Shay and Blue 100ml ml of Shay and Blue Salt Caramel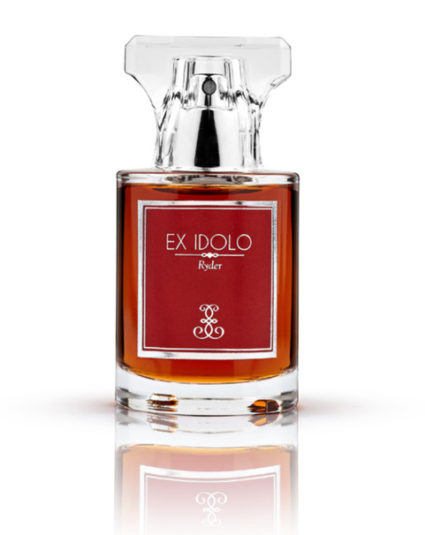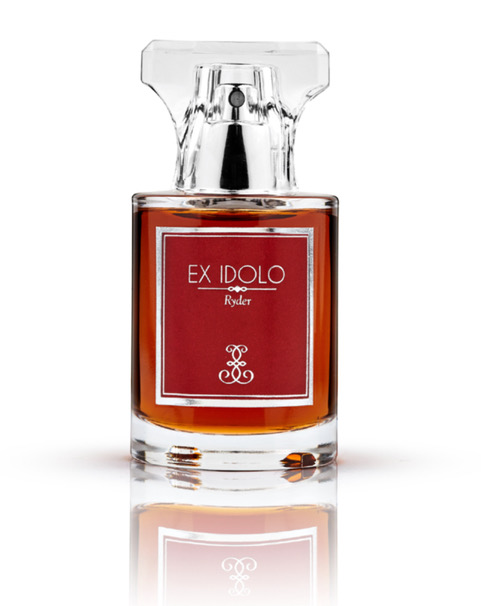 USA: From the wonderful Ann Onusko of Indigo Perfumery, a bottle of Ex Idolo Ryder (which keeps selling out).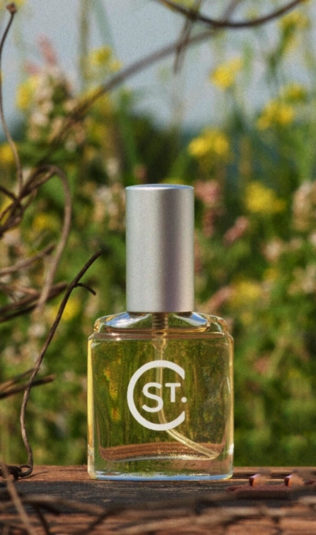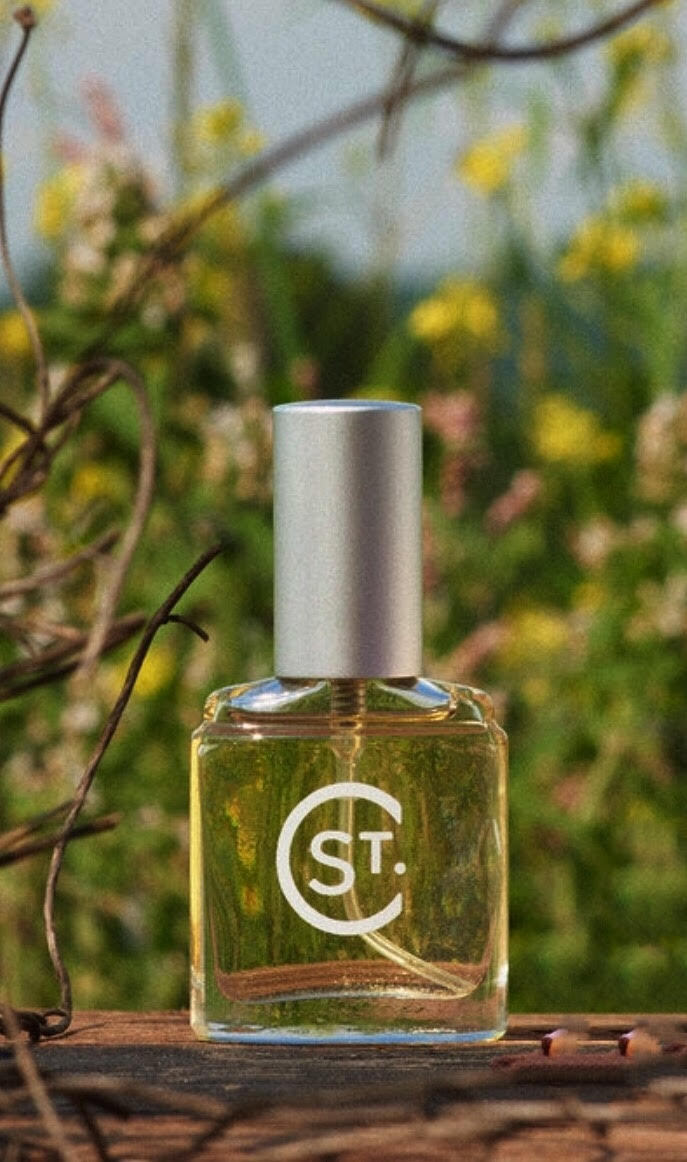 USA ONLY: With Gratitude to Diane St. Clair a bottle of FrostTo be eligible to win one of our eight fall fragrances, please leave a comment with which (as many as you want to name) of our favorite fall fragrances we are offering in this draw that appeal to you, where you live and what in our reviews put you in the mood for autumn, (you can quote a writer). Draw closes 9/23/2018
Note: One IP per comment please!
We announce the winners only on site and on our Facebook page, so Like Cafleurebon and use our RSS feed… or your dream prize will be just spilled perfume