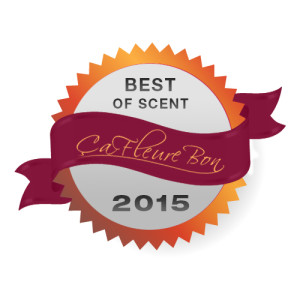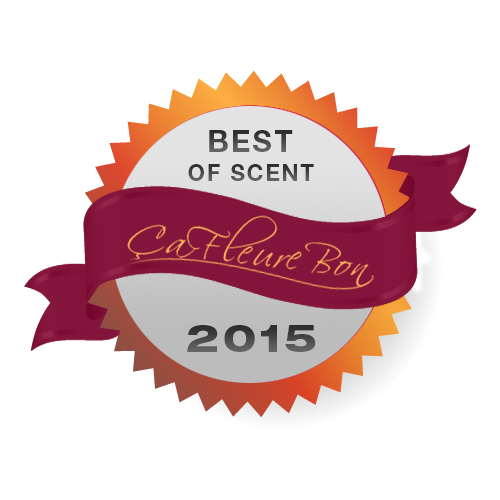 For as long as ÇaFleureBon has been giving end of year awards (2010), (2011), (2012), (2013) and (2015) there is always the question, was this a good year for perfume? And every year it has been.
2016 in Review: I will think of 2016 as the renaissance of Italian Perfumery, making its mark on a global scale, while across the Atlantic American artisans are gaining worldwide recognition. This was the best year for Natural Perfumery I can remember, thanks to more consumers looking for alternatives to synthetics, the emphasis on quality natural materials touted by the Big Flavor and Fragrance companies and to technological break-throughs such as co-distillations, fractions, isolates, and co2 extractions, giving added dimension and uniqueness to natural perfumes.
The winners from our 3 part series, Best and Worst of Fragrance, Top 25 and Contributors and Editors Picks
The random winners were chosen by putting all the registered readers comments through random.org, excluding duplicate comments on the same fragrance choice
Worldwide: Courtesy of Atelier Des Ors a 4x winner for 2016, the soon to be released Iris Fauve (only one winner and that includes your comment from yesterday and the day before) Mikha
Worldwide: M.Micallef Pure Extreme Cecily
Worldwide: Thanks to Victor Wong of Zoologist, a 4 x winner for 2016, a 2017 six scent sampler including Bat and Civet (only one winner and that includes your comment from yesterday and the day before) Frederic
Worldwide: A sampler of all Lüscher Britos fragrances ALL NATURAL 3x winner for 2016 (only one winner and that includes your comment from yesterday and the day before) Danny
EU, USA and Canada: Thank you to Christi Meshell for 15 ml of House of Matriarch Kazimi all natural Gary
EU, Australia, North America and Canada: This is very rare because Carlos Huber of Arquiste this year's 6x winner is offering a reader's choice of either 100 ml El or Ella Richard who chose Ella
USA Only 9 ml travel spray of Hans Hendley Amora kate21
World Wide: 7ml of April Aromatics Agartha (this is a limited edition) all natural and which is COMPLETELY out of stock Claudia
Worldwide: Thanks to Nishane Instanbul 50 ml extrait de parfum of Fan Your Flames Marla
Worldwide: Thanks to the lovely Pissara Umavijani of Parfums Dusita (4x winner) your choice of La Doucer de Siam, Oudh Infini or Le Sillage Blanc. Jane R who chose Le Sillage Blanc
USA Residents Only: 50 ml Sigil Scent Bloom ALL NATURAL a 2x winner of 2016 (there is only one winner and that includes your comment from December 27) d3m0lici0n
If you are one of the winners please email michelyn at cafleurebon dawt com with the exact name of your prize as the subject and your complete mailing and phone details by 2PM EDT 1/7/2016. This is a deadline and no exceptions if you are late. You must use your email from your comment so we know it is you. A nice note congratulating the winning perfume would be a nice touch in the body of your email.
We announce the winners on our site and on our Facebook page, so Like Cafleurebon and use our RSS option…or your dream prize will be just spilled perfume