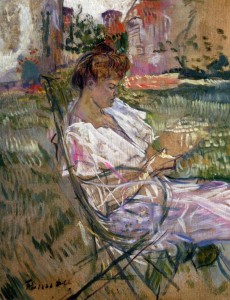 Henri de Toulouse-Lautrec, Portrait of Misia Natanson, 1897
''Il y a tout dans la femme, et il y a toutes les femmes dans Misia" – Coco Chanel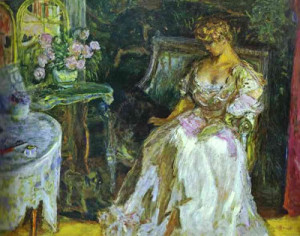 Misia by Pierre Bonnard 1909
What is the redolence of remembrance? How to capture a close confidante's life in scent? What chosen facets would illuminate not only the physical memories of a dear friend, but also the effect their inner world had upon you? Olivier Polge, the son of CHANEL in-house perfumer Jacques Polge, and his successor, has chosen iris, rose and violets to commemorate Misia Sert, friend and confidante to Mademoiselle Gabrielle Coco Chanel.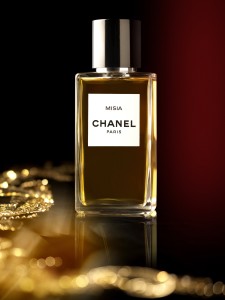 CHANEL Misia Les Exclusifs (photo CHANEL)
Misia, CHANEL's 15th entry into the highly regarded Les Exclusifs line is a gorgeous, powdery and wistful fragrance that conjures up not only the memory, but an absolute longing for the woman who inspired it.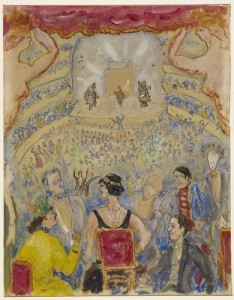 La première de Parade au Théâtre du Châtelet Paris Paul Rosenberg, Marie Laurencin, Serge Diaghilev, Misia Sert, Erik Satie, Michel Georges by Michel Georges Michel:1917
Misia Sert was a celebrated Polish pianist and cultural icon of her day, her influence at its height during the years leading up to the roaring 20s. Known as "La Reine de Paris", Misia, the muse of such notable creative minds as Maurice Ravel, Marcel Proust, Jean Cocteau, and Sergei Diaghilev, would also pose for the greatest artists of the day at her salons. Her involvement in Coco Chanel's life cannot be understated – Misia became Mademoiselle Chanel's closest confidante when her paramour, Alfred "Boy" Capel passed away in 1919. And it was Coco Chanel who stood by her, her only friend when Misia became a drug addict and was forgotten by all others.

Edouard Vuillard The nape of Misia's neck
Misia is easily the most dolorous and haunting perfume I've ever sampled. The iris and violets speak of nothing but tenderness in isolation, of small comforts, of the weight in the air when someone you love has left you. It is a gorgeous, floral cri de coeur for lost love, for that irreplaceable moment that is being in the arms of your lover and knowing all is well in the world. The violets and iris notes do not elevate much off of the skin, but remain disarmingly close, like the ticking orbit of the second hand on an antique clock in an empty room. They do not resonate, but hover attentively near the wearer. Olivier Polge's Misia is an entirely interior fragrance, tuned for silence and retreat. It is there to provide the space necessary to heal in the face of hardship and doubt.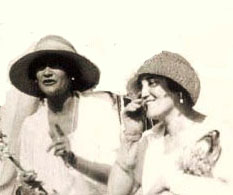 Coco Chanel and Misia Sert (photo CHANEL)
The bond between Misia Sert and Coco Chanel, and between Coco Chanel and Boy Capel, is well-known. What is not is how the hours hung upon Coco Chanel in her time of need, and this perfume tells that story too in its strength and its power. The drydown comes along after a long sojourn through a powdered desert without guide or water, and its sweetness is the sweetness of relief. Sandalwood, tonka bean and benzoin – soft comfort for an isolated soul.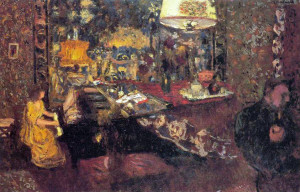 Misia at the Piano with Thadee Natanson,Vuillard 1899
I am not a man who normally chooses violets to wear – they are too buttoned-up, too old-fashioned and prim. But Olivier Polge has found their secret, inner voice, akin to the murmured tones of a priest or a confidante when someone who is in deep grief needs them most. Misia instantly has become one of my most treasured scents, my silent partner, a meticulous map in unsafe terrain no matter the weather. It is a scent to lift the senses for those who cannot breathe, or who are stifled, who are unsure and alone. It is the floral heart for when yours will not beat in regular time and your chest has grown colder and tighter than a subterranean tomb. Experience it, and you realize how a great perfume can carry us through when our spirits falter and we long for those who cannot return.
Steve Johnson, Editor
Art Direction Michelyn Camen, Editor in Chief