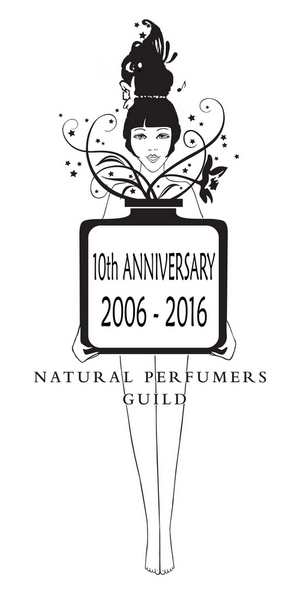 ÇaFleureBon would not be Çafleurebon without our love for and support of Natural Perfumery as Art and for the artisans who create fragrances without synthetics. The first review I wrote of a natural perfume was in 2006 (for Basenotes); Alexandra Balahoutis' Musc Botanique for Strange Invisible Perfumes (her Defense of Botanical Perfumery as Olfactory Art should be required reading). Throughout the last decade natural perfumery has grown from a fringe community into a global movement. As The Natural Perfumer's Guild celebrates its 10th Anniversary, I am reminded of how Anya McCoy, the President of The Natural Perfumer's Guild. Took a chance with CaFleureBon, ( we were a very small blog in May 31, 2010) to participate in The Mystery of Musk Internet Project, which engaged bloggers and fragrance critics, using the power of social media on a scale that had never been done before. There was a single sentence from the project that summarizes the power of these perfumers. Former Editor Ida Meister, now with Fragrantica wrote "it seems inconceivable that there can exist so many gifted natural perfumers, of whom one has never heard"… They are silent no longer.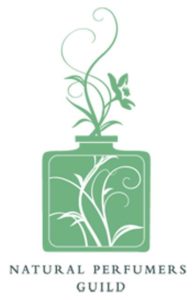 Six years later, ÇaFleureBon readers have embraced many gifted natural perfumers and applauded their creativity. Quite a few Guild members have been guest contributors as well as editors, have won Best of Scent Awards, enriched our knowledge and gave us a glimpse into their creative processes. Join us as we celebrate the 10th Anniversary of the Natural Perfumer's Guild as twelve members share their thoughts- Michelyn Camen, Editor in Chief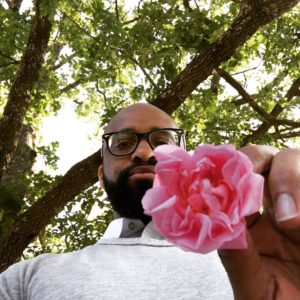 "Rodney Hughes Therapeutate Parfums
"Happy 10th Anniversary to the Natural Perfumers Guild. It's been a pleasure to have been involved in this special place where Natural Perfumers can gather, share ideas and stay abreast of important information. Therapeutate Parfums became a member of the Guild just when our brand was entering the market place. Throughout the years I have involved in many projects with the Guild. As a contributing writer for Cafleurebon , I had interviewed and reviewed many of the Guilds' perfumers and even had the opportunity to participate in The Mystery of Musk Project. Anya McCoy, the founder and President of the Guild has always been a pleasure to collaborate with and share ideas and information. I recently renewed our membership to the Guild when premiering the rebranding of our fragrance line. The Guild's support and encouragement is greatly appreciated. Therapeutate Parfums salutes The Natural Perfumers Guild and look forward to many more years of partnership- Rodney Hughes Therapeutate Parfums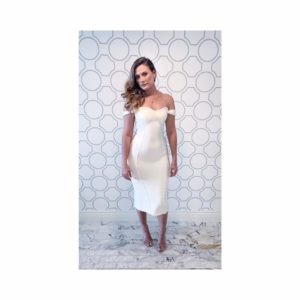 Jennifer Botto, Thorn and Bloom
"I became aware of the Natural Perfumers Guild while attending Anya McCoy's Natural Perfumery Institute. I immediately recognized it as a guiding force for natural perfumers, one that is especially important in the current landscape of murky FDA labeling laws regarding the term 'natural'. As a natural perfumer, I strive to offer my customers ethically harvested 100% natural raw materials from trustworthy sources and I rely on the Natural Perfumers Guild to help me choose these vetted suppliers. The Guild's reach goes far beyond aromatic procurement; it stays up-to-date with the latest scientific advancements in the fragrance world and keeps me informed of regulatory changes that affect my industry. I feel absolutely confident that I'm offering my customers the very finest and truest natural aromatics in the world, thanks to the Natural Perfumers Guild."Jennifer Botto, Thorn and Bloom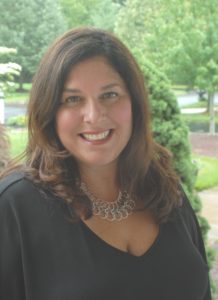 Catherine Frederico, Creative Accord
"Creative Accord provides a unique analytical and application services in the fragrance industry which are of great value to perfumers and companies whom handle natural ingredients. Natural ingredient perfumers have few platforms to meet, discuss ideas and obtain service, the Natural Perfumery Guild gives them a portal to find what they need. The guild has grown as awareness and interest of natural perfumery has grown in our modern society, The philosophy and design of natural perfumery resonates with Creative Accords mission which allows for fresh and healthy fragrance development".- Catherine Frederico, Creative Accord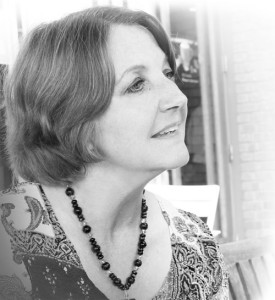 JoAnne Bassett, JoAnne Bassett Perfumes
"As a Certified Natural Perfumer in the Natural Perfumers Guild I create artisan luxury perfumes. They are perfumes that are held to high standards of naturalness and are reviewed to confirm they adhere to the Guild's guidelines. What the Guild means to me is transparency and integrity. When I purchase one of the Certified Natural Perfumers fragrances, I know I am receiving 100% natural perfumes and not nature identical fragrance oils. People with chemical sensitivity can trust the certified perfumes from the Guild, and that is a good thing". JoAnne Bassett, JoAnne Bassett Perfumes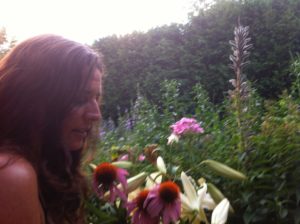 "The Guild is a portal of experience for people who are longing to connect with the vibrant botanical art of perfumery. That ancient beauty and magic- before it was commercialized by the use of synthetics. It creates a way for people out in the world to find credible perfumers who dedicate their energy and passion to this olfactory art. Much like our diverse and connected world of plants, the Guild provides a meeting place for fellow natural perfumers to discuss and share information and resources which enhance each other's creations". Leyla Bringas Lunaroma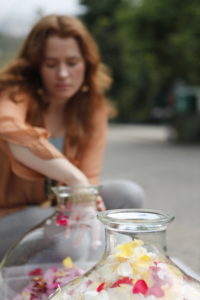 Alexandra Balahoutis Strange Invisible Perfume
"I have so enjoyed and appreciated being a part of The Natural Perfumers Guild for many years. The guild has truly elevated the field of natural perfumery, having brought a great deal of awareness and cohesion to the field. It has also helped reinforce the distinction between fine natural perfumery and the healing modality of aromatherapy. Anya's knowledge, artistry, and efforts to help form a community of natural perfumers and connoisseurs has been an incredible boon for natural perfumery. Warmest, sincerest thanks and congratulations to Anya McCoy and The Natural Perfumers Guild". Alexandra Balahoutis, Strange Invisible Perfume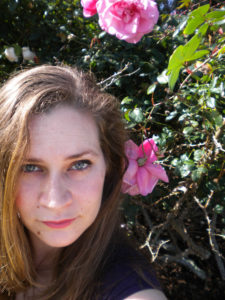 Emily Pinnear Rose en Bos
"Being a member of The Natural Perfumer's Guild provides a wonderful sense of belonging to a global community. Being somewhat isolated as I work at the southern most tip of Africa the Guild lends me a voice, and gives me a potential say in shaping the future of the art of perfumery. Likewise, I enjoy the shared passion and integrity for our commitment to this most curious art form". Emily Pinnear Rose en Bos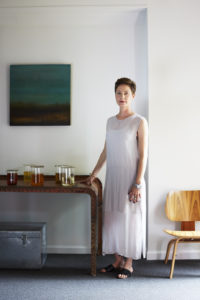 "I am a self trained perfumer and this past year I became a certified natural perfumer through the Natural Perfumers Guild. This has been a tremendous achievement and honor for me. To have the opportunity to be a part of this organization and to be mentored and supported by Anya has been an incredible source of inspiration, support and validation. Being a part of the guild has also helped me to hone my skills and enabled me to push limits. The Guild goes beyond membership and certification, the guild is truly a place and a group that is shaping the growth and evolution of natural perfumery and perfumers". –Anne Nelson Sanford LURK
]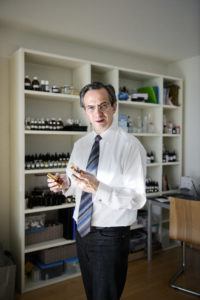 Maestro Fabio Luisi of FL Parfums
"The Natural Perfumers Guild is a great organization for education and contact among perfumers, producers, and suppliers of natural aromatic substances. Love and dedication for natural aromatics are important for its members. Natural essences in perfumery are like playing music with hand-crafted instruments: the fascination and purity of those tools, in order to create a bouquet have a different impact on the sensibility of people. Natural perfumery is more difficult than commercial, industry oriented perfumery: you don't only need knowledge and technique, but also a sensitive heart and a connection with the natural world, with your environment".–Maestro Fabio Luisi of FL Parfums
: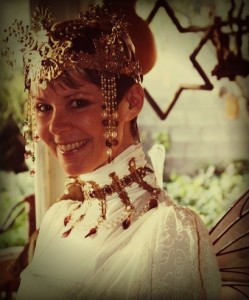 .
Katlyn Breene, Mermade Magickal Arts
When I first began my journey with natural fragrance, the Natural Perfumery Yahoo Group was like a dream come true. Knowledgeable and kind folks sharing their experience and wisdom, it became an invaluable resource for so many for so many years. Even though my main focus of my work is incense all the fragrant arts come into play and keeping in touch like-minded professionals is always a great benefit. The Guild evolved from that Yahoo group and provides us a way to communicate, recognize, and legitimize the profession we love. Thanks to Anya for helping keep this community of aroma artists connected and growing and for continuing to protect and energize the natural perfume profession. Katlyn Breene, Mermade Magickal Arts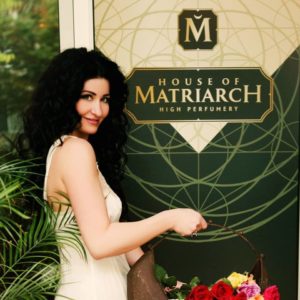 Christi Meshell, House of Matriarch
"I'm thankful for the Guild because two of my top priorities as a perfumer are high standards and transparency. The standards as set forth by the Guild regarding "naturalness" match our own standards here at House of Matriarch. If The Guild weren't setting, holding and educating about the standards and definitions of "natural" then who would be? The sense of community and ability to open conversations around topics of concern to natural perfumers through discussion groups is another wonderful function of The Guild. Here, it's possible for experienced and budding perfumers to exchange the information and tools they need to pursue their own creativity and love for the ancient art of natural perfume making." Christi Meshell, House of Matriarch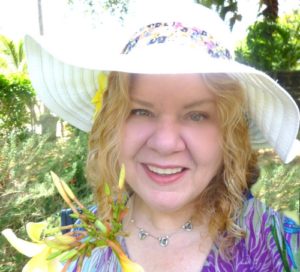 Anya McCoy President of the NPG, founder of Anya's Garden Perfumes
When I started a natural perfumery discussion group on Yahoo in 2002, I was excited as each new member joined, sharing their experiences with reinventing this ancient art for the modern world. The forum was organized to provide an educational resource, much like a university library, and remains so. As our knowledge and businesses grew, I saw a need in 2005 to get the perfumers out of their websites, and onto the new forums of perfume bloggers and Internet visibility under a group umbrella. First came naturalperfumery.com for that purpose, then the Guild was launched in 2006. With open discussions, the Guild members have voted on establishing definitions for both natural perfumes and natural isolates, taken polls, held group buys on aromatics and bottles, and have worldwide supplier database information to help grow their businesses. It's an honor and a sacred duty to nurture and work with these wonderful people. Long live natural perfumery!"– Anya McCoy President of the NPG, founder of Anya's Garden Perfumes The Natural Perfumery Site on Yahoo (celebrating 14 yrs on June 14, 2016 and The NPG website

Thanks to the generosity of each Natural Perfumer's Guild perfumer there is a WORLDWIDE GIVEAWAY for 12 registered READERS (you must do this or your entry is invalid)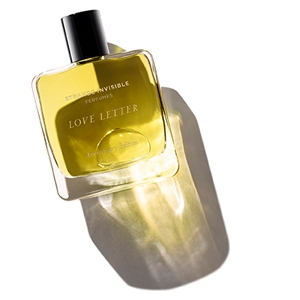 From Alexandra Balahoutis 50 ml of Love Letter, the special limited edition perfume designed to mark her 15 year anniversary.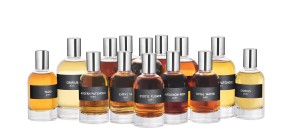 From Rodney T. Hughes a sample pack of all his Therapeutate fragrances V5DKA, MAAT KA RE ER ATAM (MAATKARE), TAPROBAINE, OUD OR MODERN PATCHOULI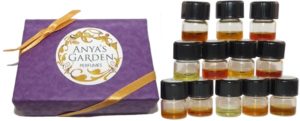 From Anya McCoy a sample box of all twelve perfumes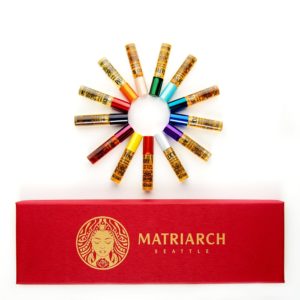 From Christi Meshell : SUPERNATURAL collection of 13 100% natural perfumes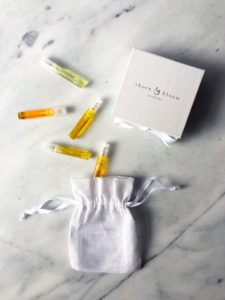 From Jennifer Botto, A top ten art and olfaction finalist 2016 a deluxe sample set of all perfumes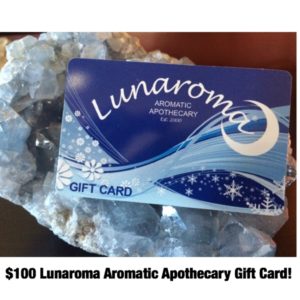 From Leyla Bringas a $100 Gift Certificate to be used for any bath, perfume or body products from Lunaroma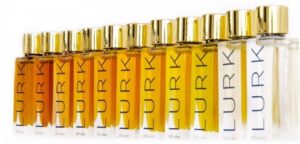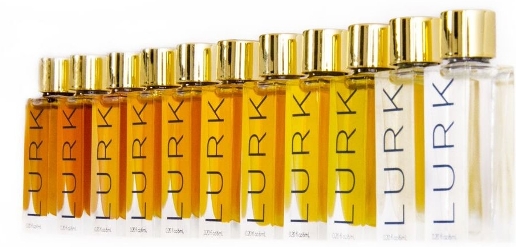 From Ann Nelson Sanford Lurk RSW 005 Eau de Toilette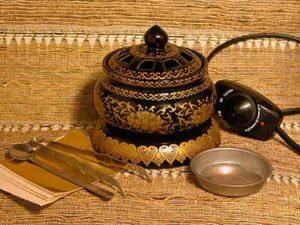 From Katlyn Breene Golden Lotus incense Warmer Honey Frankincense and Honey Rose Balm Perfume

From Creative Accord : One essential oil, absolute, discontinued perfume analysis. This has never been been offered before on any blog.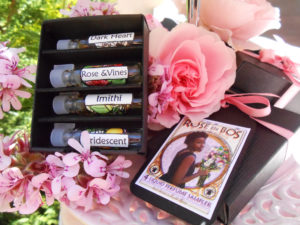 From Emily Pienaar a fragrance library of all her scents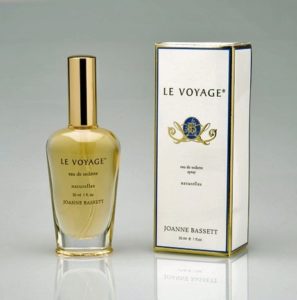 From JoAnne Bassett Le Voyage EDT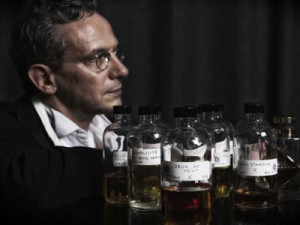 From Maestro Fabio Luisi a signed 30 ml of Pouvoir Mystique (a mixture of helichrysum, labdanum, saffron and neroli that Mr. Luisi calls the most mysterious of his perfumes) that was ordered by The Italian pianist Carlo Grante
Please leave a comment with salutations for the Natural Perfumer's Guild, which perfumers you have read about on CaFleureBon,what quote you will remember where you live and your choice(s) of fragrances should you win. Draw closes 6/5/2016
We announce the winners on our site and on our Facebook page, so Like Cafleurebon and use our RSS option…or your dream prize will be just spilled perfume