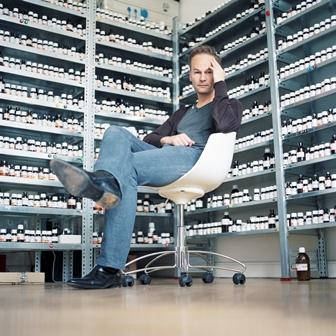 When an interview doesn't include a rambling introduction you know it's going to be great. This doesn't and it is. If niche perfumery didn't have a talented trail blazer like Geza Schoen, it would have to invent him. Luckily we have him. His surname 'schoen' is German for beautiful; and so is his dedication to quality and innovation. Candid, passionate and creating fragrances that truly stand out in a sea of clutter and cliches, Geza is truly a perfumer for the 21st century.
Rock on Geza…rock on…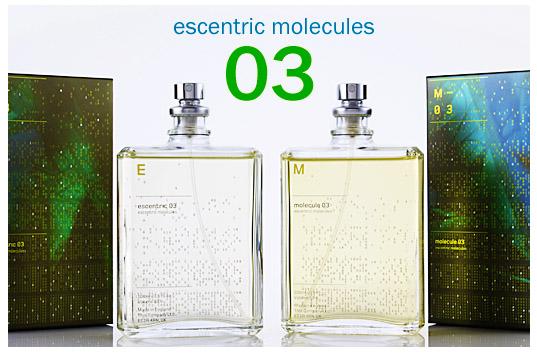 Escentric O3 and Molecule O3 feature the synthetic vetiveryle acetate. There are tons of vetiver fragrances, so why are these different?
GS: Vetiver has always been a big theme in perfumery. Our approach tries to optimize the good features of it and delete the difficult ones. Molecule 03 is a dilution of vetiveryle acetate, an ingredient which actually starts with vetiver oil. Thru a chemical process the smokier and darker shades are being erased and what is left is that smooth and elegant woody impression of dried vetiver roots.
Another result of this specific reaction process is and added olfactoric note which reminds you a little bit of the pith of grapefruit, so we kind of gain a top note part for our molecule03 which then dries down quickly to the beautiful overall woody impression of vetiver we all appreciate.
Escentric 03 features a good chunk of the molecule – as always – and is enriched with a CO2 molecular distillation processed vetiver oil to strengthen the impression as vetiveryle acetate is very soft and gentle in its appearance. Furthermore I decided to make the 3rd edition a rooty one. So ginger as a root has a leading role for the top note and orris butter is featured in the heart. Overall our concoction is fresh and spicy with a very sensual woody leathery dry down.

Take us through the creative process of 03…

GS: Well, molecule03 was chosen and escentric03 has become the logical approach within the specific style of our perfume house. We do lifetime scents and therefore offer high quality perfumes one should fall in love with. 03 is fresh and aromatic with a very elegant dry down, everything made to fit the amazing sophistication of vetiver. Creatively I needed to stay quite close within the original impression of vetiver as lots of other perfumistic ingredients or groups such as "fruity" or "sweet" for example would cover up the beauty of vetiver too much and defeat the object. Inevitably only a few fresh, floral and musky notes are qualified to support our lead ingredient.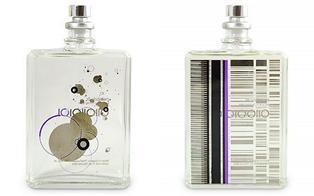 Escentric 01 series, 02 series, and 03 series each feature two complimentary fragrances. How is an Escentric fragrance different from its Molecule counterpart?
GS: That's easy. All molecules in their singularity are made to fit for those who like the idea of a beautiful odor or scent rather more than to wear a complex perfume. mol01 has proven to become an incredibly magnetic potion you will get stopped on the street for. For those who do like a fuller impression within their idea of a perfume we do have the Escentrics which feature the molecule with a strong presence in it, surrounded by other ingredients to amalgamate with the star raw material to form a unique creation.
You've been a hot topic in the blogs lately, specifically that a niche perfumer 'stole' your formula for Escentric02. True?
GS: I read about that and then I smelled it. It's a new fragrance by Juliette Has A Pistol, it does have ambroxan but it smells more like Dolce & Gabbana Light Blue For Her dry down, but never mind.

Speaking about Abroxan, which you featured as the core of Escentric 02 in 2008; in 2010 it's ubiquitous. In your opinion, can a perfumer plagiarize or is the scent a derivative.
GS: That's a good one. Just recently I came across a large collection of all new mass brand fragrances I was asked to categorize for a magazine article. Most new perfumes stir in one big pot, little fresh, floral, woody, sweet and then somewhat with an edible note. Shocking was to witness the downfall of Thierry Mugler. I think it is good to go further and beyond sometimes but only with one thing in mind : you need to put the juice on your neck and then not piss the world off. Why anyone would rather want to smell like "womanity" for only 5 seconds where you might instead have the chance to either smell bleach for the rest of your life or just stand naked in the snow is a miracle to me. Very original fragrance, yet a lousy execution. However, in my opinion, Idylle from Guerlain is shockingly close to the first Narciso Rodriguez for her fragrance ( good one !). So you ask yourself what on earth brings one of the most well known perfume houses, the creators of Shalimar and Samsara, Habit Rouge and Vetiver up to the striking idea to launch a copy of some existing scent from 2004!? Think back to CK1 and then half a year later Paco from Paco Rabanne.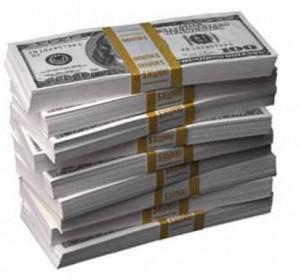 I guess it must be the need for cash if a renowned company jumps on the success of other originals. Lots of great perfumes have had older accords in mind, yet they were modernized or twisted enough to ooze an own soul. It is down to each perfumer I guess what one is happy with and how much you are willing to prostitute yourself. Respectively a client's briefing might simply restrict you too.
Thank God there are wonderful originally created fragrances on the market whose sillages' will draw you in and mesmerize your soul. If it'd be that easy to come up with perfumes that will smell great and different at the same time the industry would do it, but it is not.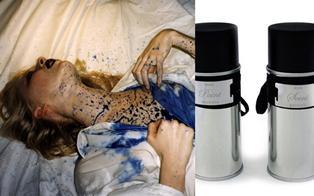 You have worked with briefs (for example for Clive Christian X and 1872 for men), as a collaborator, ie. Wode, A Beautiful Mind: Intelligence and Fantasy and solo as in your Escentric series. How does the process differ and how does it affect your creativity?
GS: Clive Christian marketing people turned up at Haarmann and Reimers' (now owned by Symrise) little satellite in Marlow Buckinghamshire in the late nineties and asked for some perfumes of decent quality. They met with Patricia Choux (who became my successor back then) and I; I gave them four fragrances out of which they picked three from us each.
In the case of Wode for Boudicca it was completely the other way around. On and off smelling sessions for three years until 4 o'clock in the morning, super exciting process to solve the difficulties of using paint and scent in one compartment, recreate the smell of burning raw opium…etc. etc. it took 7 years from the idea to the finished product – There is a little piece of my heart in that can !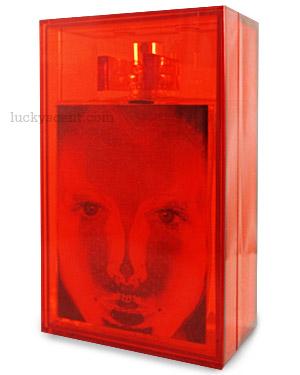 Again different for the Beautiful Mind Series project as Christiane and I had 3 intense weeks we used up for her raw material training and to start the first accord before she left so we continued refining our humble accord for the next 12 months until we very happy. The incredibly luxurious usage of the tiare absolut in it made it extra fun.
The escentrics are different again as there neither was any restrictions or a time schedule really so for example 01 took 5 years from the very first idea to the finished product. It started in Paris in 2001 via London and ended in 2005 in Berlin. As long as I have my lab with the ingredients, a beaker, a scale and a formula… I am on it.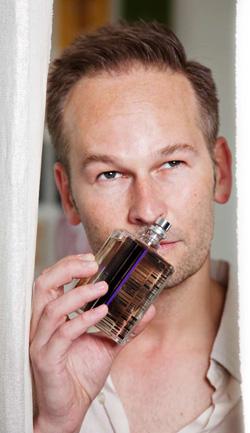 Escentric 01, with its overdosing of Iso E Super is on its way to becoming a cult classic…worn by fashionistas, perfumistas, and celebrities like Will Smith. Did you know that you were onto creating a fragrance that really resonates with such diverse group of people worldwide?
GS: Well I kind of knew that the response would be positive, not to extent though, that we are experiencing now. As I mentioned earlier, its good we have great original perfumes on the market which smell different to the other; look at Mark Buxton's CDG2, Bertrand Duchaufour's Dune, Michel Almairac's Fahrenheit, Jean Claude Ellena's Eau Parfumee AuThe Vert, Sophia Grosjman's Eternity to name only a few. All totally different in style but all ultimately original and that simply works all for the durability of a fragrance.
Besides yourself, is there a contemporary perfumer you admire for risk taking?
GS: For sure. I think the ones I mentioned above are great perfumers among a few others and have proven to be risk takers and accord finders of exquisite quality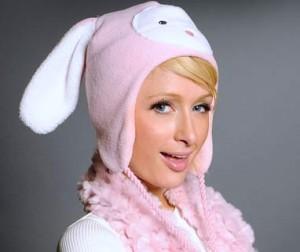 Of course one of your most 'famous' quotes is "who wants to smell like Paris Hilton". In your opinion are all celebrity fragrances vapid. Are there any you like?
GS: I am sure I haven't smelled all VIP fragrances but you can predict that the people who are really into fragrances would dwell neither in the juice nor in the idea of a celebrity perfume.
Again: who wants to smell like…?


Ca Fleure Bon was one of the first to review Your Beautiful Mind Series: Intelligence and Fantasy, an opus to Christiane Stenger on March 26, 2010 (in the first week we published)! Do you have plans for Part 2. Can you give us a hint as to who your next 'beautiful mind' will be?

GS: The next Beautiful Mind – Volume02 – will feature a truly incredible creature from the dancing world. And all smelling sessions indicate that it will lead us into the world of powders and softer sweeter notes – launch earliest next autumn.
In light of the above, how did it feel to formulate a scent called Pussy Galore? I mean in retrospect, it's not a woman's beautiful mind that one thinks of …
GS: Well that was just an internal name I used for a project ages ago and I am surprised you remember it so vividly! I also could have called it paper steel or dapper wheel or even flapper whopper, it would not have made a difference, sorry to take away some of the myth here 🙂 !
Who can forget a name like Pussy Galore… Ok…Two weeks ago I met with Bertrand Duchaufour and I asked him this: 'Must a fragrance smell good to be considered Art'? What do you think?
GS: Phew. What is art, where doe u wanna start!? Who defines when something becomes art or is considered to be? Yes, actually I do think that it has to smell good. If not we enter the world of arbitrary acts where anything could be lifted up to be called art. Is a car called art because the general opinion says that this one is particularly beautiful one? Can a cake be art because it is specifically delicious…? I'd say there are better fragrances than others but not artier than others.

Is there a work of art or literature you wish you could bottle?
GS: Well, one can't. This is similar to what I said about the art thing. All these things have their own dynamics and are very difficult to be transformed interdisciplinary. There is no absolutes for these things. I do have though a wonderful briefing on right now, next year we will see the translation of one of the greatest craziest actors of all times in a bottle. But again, this will be my interpretation of it; another perfumer might interpret it completely different.



When I interviewed you last year you said if you could be someone other than yourself, you would be a really cool lamp post… still true?

GS: I moved on in my life and I'm spiritually more on the level of stolen silver spoon forgotten in an old ravens nest, I think.

If you could have dinner with any person/ or character fictional or real, alive or dead who would it be?
GS: Anyone who dares to fix this friggin' world we live in is welcome, even for brekkie.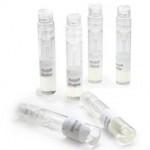 Courtesy of Luckyscent, Ca Fleure Bon is holding a draw for samples vials all six of the Escentric series 01, 02, and 03. Please leave your comment onsite to be eligible. Draw ends Nov 2, 2010 at 11:59 EST
– Michelyn Camen, Editor in Chief