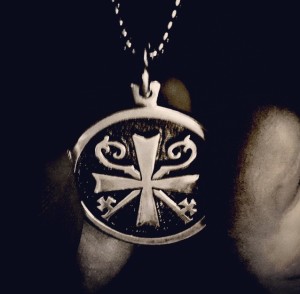 Talismans are by definition objects that create magical or miraculous effects. We have been making talismans since the dawn of time, magical amulets and charms, tribal fetishes, and objects that protect or grant power to the owner of the object. Over thousands of years the process of making magical objects or talismans became a science. These sciences have been well preserved and continue to be practiced. In old traditions as well as new, talismans continue to be made following ancient esoteric sciences and philosophies.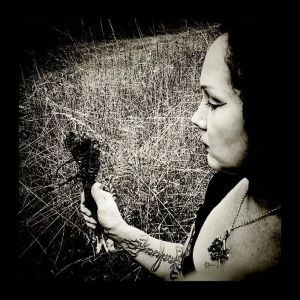 Catamara Rosarium
A relatively new yet also very ancient practice of creating talismanic perfumes has started to surface within the perfuming community. My partner also a perfumer and incense artist, Catamara Rosarium coined the term Talismanic perfume/perfuming three years ago while describing her process in an interview. The term has stuck and has become a style and fashion of perfuming. It has also become way of describing perfumes created for the intention of being used as a magical object, ie a talisman.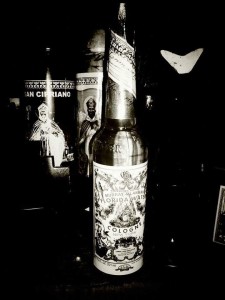 What are these talismanic perfumes, what makes them a talisman, how is this not a clever marketing ploy, or some sort of snake oil. Some will say that magic isn't real, that there is no such thing and that no matter what one says or does, to make the perfume talismanic it's hocus pocus… but I'm not writing for that audience. The majority of the world still believes in magic, and the power of talismans, those that do not, are actually the small minority, anthropologically speaking, and this vast majority in my audience here.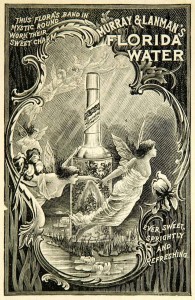 1900 Advertisement for Florida Water by Murray & Lanman
So what makes it a talisman instead of just a perfume, one might say that it is how it is related to, and what one does with it, that makes it magical. The old classic Perfume Florida water made by Murray and Lanman for example has been worked with by spiritists and shamans to name a few, for magical purpose since nearly the civil war. Murray and Lanman however where not making a talismanic perfume, they were making a good old fashioned toilet water that was marketed to make you feel clean and upbeat. It was the shamans, rootworkers and santeros that made it magical, with how they used it, and how they related to it.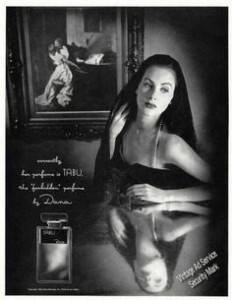 Vintage ad 1940 Tabu
The old classic perfume Tabu by Jean Carles in 1932 is still to this day worked with in Peruvian San Pedro cactus shamanry, and perfumerismo practice. I can guarantee Jean Charles had not made this perfume to be put into a magical bath for cleansing witchcraft. Or poured into a tobacco tea that would then be drunk through the nose by shamans to raise their spiritual power. Yet curiously… this is how it's still being used even today.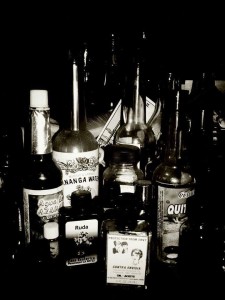 Once people saw what could be done with perfumes not made intentionally as a talisman it did not take long for them to start making ones that were, and discover even older practices in perfuming that had been abandoned, lost or were just amazingly obscure. Indigenous peoples had long been simmering aromatic plants in water for their healing, and magical effects, many of these practices quickly translated over to the making of perfumes. Today we find a vast array of perfumes just marketed specific to spiritual traditions based off of these older traditions. A classic example being Agua de Ruda, made with Rue, a plant classically associated with protection and benediction. But we also have new perfumers who are combining other lost arts and esoteric sciences with the production of a new generation of talismanic perfumes. Talismanic Perfumes that have their roots deep in history and tradition. These perfumes are being made in correspondence to the plants used in perfuming and their traditional magical uses in folklore, as well as alchemy, traditional witchcraft and much more. Some of these perfumes are formulated, as were incenses in the days of old, dedicated to ancient gods, stars, planets, spirits etc.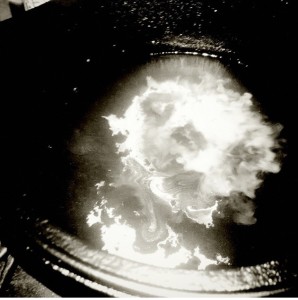 scrying using perfume to see the future or for proohecy
A great example is the Rosarium Blends perfume Pan. Perfumer Catamara Rosarium created this perfume dedicated to the Greek God Pan with essential oils from plants classically related to the Deity Pan. She also added a maceration of a stone taken from Pans cave/temple on mount Olympus, collected by a friend who pilgrimaged there. This perfume is made during symbolic astrological and lunar times, all relating to the ancient deity pan. At the very least these perfumes are an amazing ritualistic art form, even if one is of the global minority that does not believe in magic and the miraculous use of talismans.
There are several new perfumers out there you should definitely check out if you are interested in Talismanic Perfumes, www.rosariumblends.com specializes in perfume esoterica, another producer of talismanic perfumes made according to both hoodoo traditions and Peruvian curanderismo practice is a Chicago based company www.vodoustore.com light and lovely colognes, and of coarse my own perfume house, http://www.houseoforphues.com/.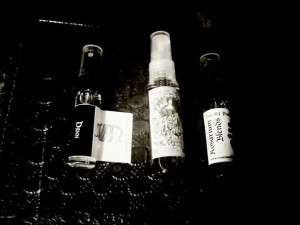 Thanks to Marcus there is an international draw for three large decants from Rosarium Blends (Pan 1), Vodou Store (Agua de Florida) and House of Orpheus (Djinn). To be eligible, please leave a comment with what fascinated you about talisman perfumery adn where you live. February 24, 2015.
If You want your comment to count twice please like Rosarium Blends, the Vodou Store, and House of Orpheus on Face Book, and write a little bit about your most magical experience.
Marcus McCoy, Guest Contributor and perfumer for House of Orpheus
Editor's Note: Marcus was featured in our CaFleureBon Profiles in Perfumery series.
We announce the winners on our site and on our Facebook page, so Like Cafleurebon and use our RSS option…or your dream prize wil be just spilled perfume