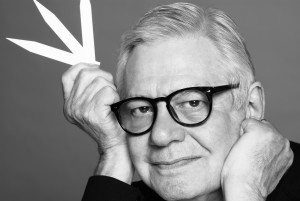 Michael Edwards Fragrances of the World ®
Mention Michael Edwards to anyone in the Fragrance Industry –Houses, Perfumers, Retailers and perfumistas and there is such great respect for the man who has chronicled the history of perfumes over the past 32 years.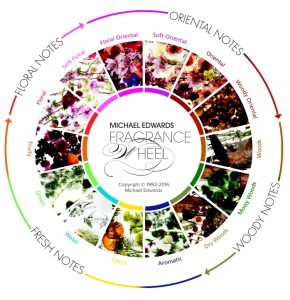 He invented the Fragrance Wheel ® which was the first of its kind to create classifications by type. Over the years, each classification has been expanded; a floral is not just a floral, but can be soft, fruity, oriental or green. Michael has done so much to enlighten us and travels all over the world to catalog and evaluate, always checking with the brand owner for accuracy.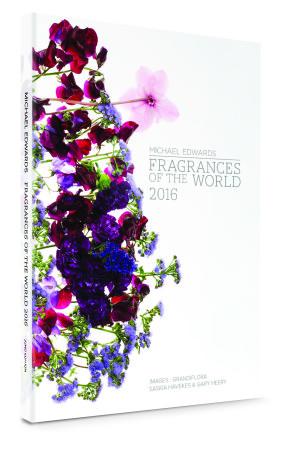 The 32nd annual edition of Michael Edwards' Fragrances of the World ® will be released in April this year. The bilingual English and French guidebook remains the most comprehensive and accurate classification reference. It is much more than a pretty coffee table book. It's an invaluable source of information. The new edition showcases once again Saskia Havekes of Grandiflora's inspiring imagery of raw materials that define each family. Her floral imagery also graced the 2013 edition.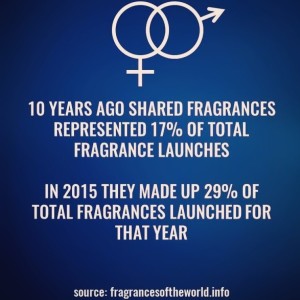 Via Fragrances of The World instagram
For the first time, over 2,000 new fragrances were launched during 2015. So no, you are not wrong in thinking there is a lot of perfume out there. One of the reasons: an explosion in new artisan fragrances, more than 800 compared to some 500 in 2014. In the past, I have had the honor of helping to identify artisan houses. Secondly… collections, collections and more collections. There are fewer celebrity fragrances this year compared to last and whilst feminines account for nearly half of 2015 releases, shared perfumes as a category has grown from 496 in 2014 to 741 in 2015.
Some of this year's changes and features include:
Feminine, masculine and shared fragrances now merged into one consolidated index, with their gender indicated by colour.
Discontinued fragrances now listed in a separate index for easy reference
And what does Michael Edwards wear? Eau d'Hermes by Guy Robert (1951)
Be sure to order your copy http://www.fragrancesoftheworld.com/ or contact info@fragrancesof the world.com
Via Fragrances of the World
Michelyn Camen, Editor in Chief