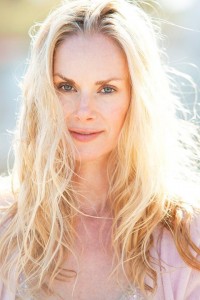 Tanja Bochnig is beautiful [I suspect that she is both beautiful outside and in].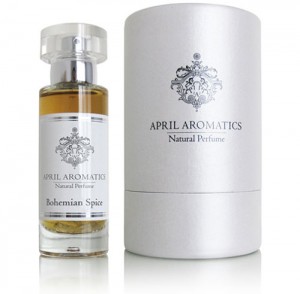 Tanja Bochnig's packaging and natural perfumes are beautiful.
If beauty is as beauty does, then our pictures utter a thousand words.
Tanja is a mother, a renowned fashion model, yoga practitioner and an independent natural perfumer.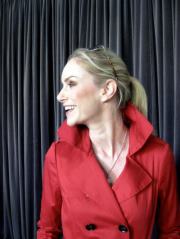 I became acquainted with her work through perfumed projects in which she participated this summer, and we began to communicate via Facebook [one of the merits of that often-problematic social network].
I was curious to sniff her work, and she was gracious enough to send me samples of seven perfumes.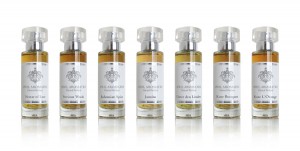 Tanja's company April Aromatics calls Berlin home– that capital known as a veritable cauldron of creativity and cutting-edge artists.
For many youth it exerts a gravitational pull worldwide, an irresistible siren song, culturally speaking.
What a perfect place for new beginnings.
It's my pleasure to walk you through those fragrances I've recently explored.
All have discreet sillage and wear close to the skin- as many botanical perfumes do.
Another fascinating tidbit: Tanja infuses each perfume with crystals for their intended properties and attributes.
Nectar of Love
This is among my favorites, a perfume which harnesses fruits, flowers, and wood in narcotic fashion. Tuberose, Indian jasmine, Bulgarian rose, and sandalwood blend sumptuously with fruit [undisclosed] and some vanillic facet [which is also unnamed].
Nectar of Love is graceful, languid and heady, but never overwhelming.
It refuses to scream for attention; why should it, when whispering is so much more effective?
Amber and citrine are used in infusion- citrine signifying the dissipation of negative energy, attracting abundance and personal power.
Amber has powerful cleansing properties for mind, body, and spirit, and is thought to lift depression and encourage spontaneity.
Rosenlust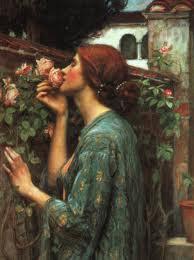 Tanja ran several possible names by me when she was seeking the 'right one', and I'll admit, I think we both loved the idea of Rosenlust.
It embodies that passion for rose which can never be slaked, like some unassuageable thirst….
Roses abound here, as Bulgarian, Turkish and English rose.
I find citrus and juicy orchard fruit; that fine line between rose and fruit that tantalizes the nose is very much with us.
This is a joyous, juicy rose that feels both sweet and tart à la fois.
It is a rose lover's delight.
Rosenlust is infused with rose quartz– highly touted for its ability to heal wounded hearts and promote inner peace.
Rose L'Orange
We uncover a completely novel take on rose.
Rosa centifolia and Bulgarian rose sing with neroli and orange blossom, accompanied by vanilla.
They form a delicate, lacy web of florals which enchant ever so effortlessly.
Rose L'Orange is infused with both rose quartz and garnet-
Thus invoking the realms of physical and spiritual love.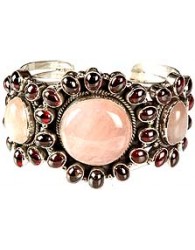 Unter Den Linden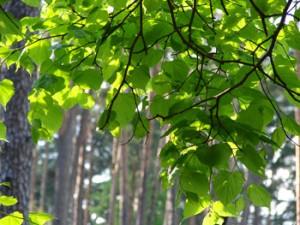 All right, I'll avow my predisposition to the linden.
Anyone who really knows me remembers that I was fully pregnant with each son during their flowering season- and that Boston is blessed with an abundance of linden trees, even on our street.
Meisters all swoon for the linden- and Tanja captures this so adroitly.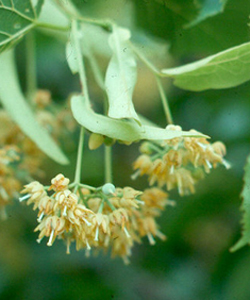 Tanja allies linden absolute with magnolia and citrus notes.
This is a sensitive, pensively sweet fragrance, Proustian even.
Tanja equates this with a honey-like note; for me, it is tisane- comforting and ethereal.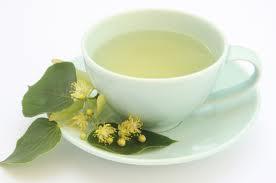 Unter Den Linden is infused with moonstone, the stone which makes conscious the unconscious, and encourages acceptance of one's psychic gifts.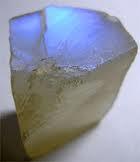 Precious Woods
Tanja was inspired by her visit to India during the rainy season.
After torrential storms the primaeval forest is lush, the earth saturated with resinous odors-
Among these we discover pine, myrrh, Mysore sandalwood, Atlas cedar, and rhizomal vetiver in sweet synchronicity.
The charm of Precious Woods recalls my beloved Ava Luxe perfume Palisander in its spicy woodiness
Precious Woods is infused with clear crystal: the goal is harmony, aligning human thoughts and energies with those of the Universe.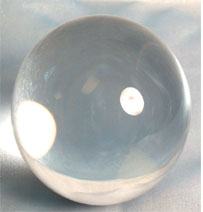 Liquid Dreams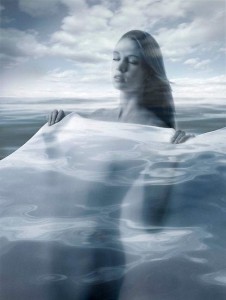 Sweet dreams are made of this!
Osmanthus, citrus, narcissus- all conspire to create fragrant respite as they refresh the spirit. I sense the presence of that lovely linden in this one, too 😉
This is a very restorative perfume, lovely in its blithe disposition, so blissfully tranquil.
Moonstone is the crystal infused here, for its ability to smooth emotional instability, I think.

Bohemian Spice
[Tanja generously sent me a bottle of this beauty; I'm seriously humbled.]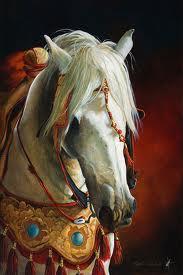 Bohemian Spice speaks of exotic, dry olfactory travel to the Maghreb as Tanja envisions it…
Sicilian orange and sultry spices converge with Omani incense and highland lavender, while sandalwood and vetiver await the imminent arrival of darkest patchouli and a heavenly vanilla.
This is a journey jointly fleshly and spiritual, where one ought to expect transformation and shifting of form; you are not disappointed.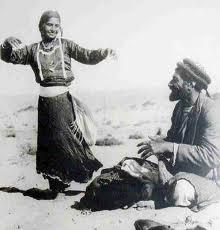 Tanja uses clear crystal once more, for its use in healing, meditation, and healing properties.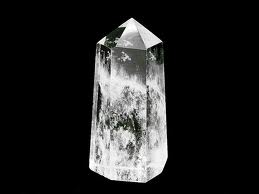 Tanja has sweetly offered to grant a Reader's Choice draw.
This is a marvelous opportunity to try a truly masterful new perfumer whose work is imaginative and ecological at once.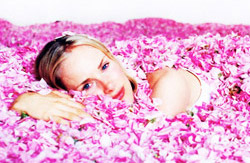 Please, share your thoughts on what true beauty means to you-
And which fragrance piques your scentlust….
Please, dear readers:
We announce the winners on our site and on our Facebook page, so Like Cafleurebon and use our RSS option…or your dream prize will be just spilled perfume. Draw ends october 4, 2011 at 8:00 am est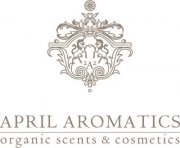 You may locate all of Tanja's scented children on her website:
–Ida Meister, Natural Perfume and Senior Editor