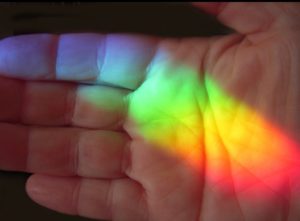 January 9, 2017, is the 2nd anniversary of Tama Blough's passing. Last week I re-read Elisabeth Kübler-Ross' book On Death and Dying after many years. There are many interpretations of the book, which endeavors to make death more comprehensible; most famously the stages of grief: shock, denial, bargaining, depression, and acceptance. Those who knew or worked with Tama, her family, her close friends, her acquaintances, her colleagues… whether in the perfume or art communities, experienced many or all of these 'stages'.
Tanja Boching is offering 7 ml of the last of San Francisco Rose to a reader worldwide The random winner is ringthing
PaulKiler is offering worldwide a 30 ml of Tama & Tuberose to a reader The random winner is Psebi101
If you have won, please email michelyn at cafleurebon dawt com with the name of the perfume created in Tama's honor by 12 noon EDT, along with your address, phone and mailing details by 1/20/2017. This is a deadline and no exceptions if you are late. You must use the email from your comment so we know it is you. Please leave a thank you to the perfumer for their generosity.
Thank you for sharing your thoughts and prayers in my tribute to Tama Blough. There is no spilled perfume