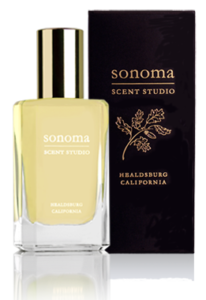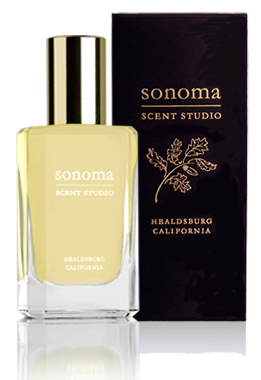 Sonoma Scent Studio's Laurie Erickson is one of the most talented artisan perfumers on the planet and has been a great friend for nearly a decade. Our collaboration on 2014's Yin and Ylang was very dear to me, on many levels, especially since I adore feminine floral fragrances. Beginning December 2017, Laurie launches Bee's Bliss "an uplifting blend of florals on a cozy base of amber, honey, fruity notes, musk, and vetiver. The floral heart features a beautiful natural mimosa extract teamed with jasmine, orange blossom, lilac, and beeswax to create the impression of a summer garden. As the florals fade, the amber and musk base provides a sweet and comforting skin scent, still kissed by soft honeyed florals".
This is her first release since 2016, Equestrian; Laurie is a deliberate and meticulous perfumer, testing mod after mods, (refreshing in this era of multiple releases). Laurie dedicated Bee's Bliss to her assistant Nancy, whose cat Magnolia Mae passed away last year.
"I wanted to create a summery floral with a very pretty natural mimosa oil in the heart and a cozy blend of amber and musk in the base. I wanted the scent to be feminine and joyful, celebrating the florals, but I also wanted the drydown to be comforting and gentle, without strong woods. To counter sweetness, I used some green notes, oakmoss, and vetiver. I hoped to honor the story that inspired the scent"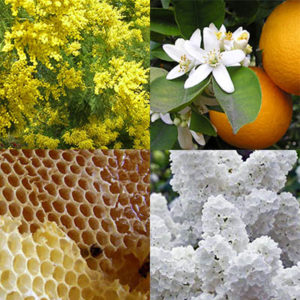 Mimosa (Acacia decurrens), orange blossom (Citrus aurantium), white lilac (Syringa hybrid), and honeycomb
Fragrance Notes: bergamot, apricot and peach, orange blossom, jasmine, mimosa, lilac, heliotrope, beeswax, honey, iris, vetiver, green leaves, benzoin, amber, oakmoss, patchouli, musk.
To purchase in any size, please visit the Mixed Media Collection
You can read more about Laurie in our ART of Artisan Series here
-via Laurie Erickson with my own synospis
Michelyn Camen, Editor-in-Chief