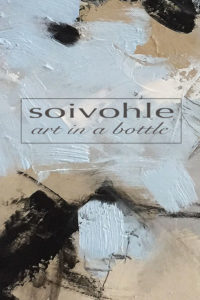 What is Soivohle (pronounced see-voh)? It's Liz Zorn's acronym for the personal philosophy behind her brand: Sending Out Inspired Vibrations of Healthy Loving Energy. Liz gardens, tinctures, is a passionate cook, rescues/nurtures feral/homeless felines.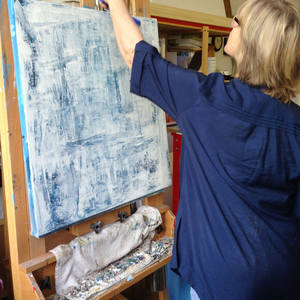 Liz Zorn is a painter and a perfumer
When she's not painting, making music or writing she makes perfumes – and has done so for over 15 years.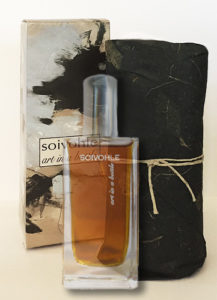 We have just heard from Liz in Part 1 of CaFleureBonThe Art of Artisan –The Pioneers, and happily she's released three new perfumes: Pachou Minimale, Cassis et Copains and Cuir Beurre for 2017.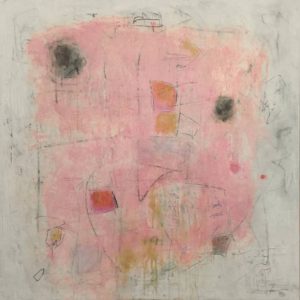 Liz Zorn's Rose Colored World
Liz says: "I am still after fifteen years, resistant to get too involved in the external perfume world. I like to keep my ideas fresh, my process personal and private and create work that has meaning for me. So I keep my head down and focus most of my attention on the work." She spoke of reviewing notes, formulae that hadn't been finished or whose timing hadn't felt right.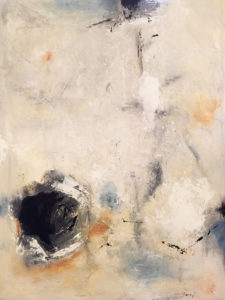 Voices Carry by Liz Zorn
She's been updating her entire collection, including more naturals. Liz composes perfumes as she always has: from the base up (certain base chords recur like a leitmotif underpinning her perfumes), incorporating her own accords and tinctures. She feels that "some of the new things are lighter in a way, happier scents. Each of her new perfumes possesses its own personality.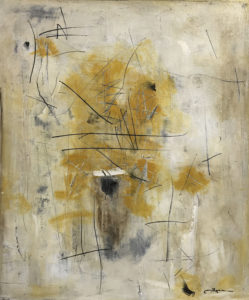 Closer by Liz Zorn
Pachou Minimale (Natural): Liz loves patchouli – the older, the better. Finely aged patchouli makes an immense difference in a scent: I liken it to Homer's wine-dark sea. Far from head-shoppy patchouli oil circa '70, Pachou Minimale accents its rich earthiness weightlessly. Tender fruitiness of pear and ylang engage in aromatic dialogue as Liz's own amber and jasmine contribute dimension. Ambrette's floral/musky voice suits cedar. This fragrance is grounded and rounded and pitch-perfect.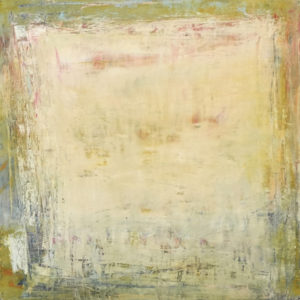 Affinity 1 by Liz Zorn
Delicate spiciness lingers – its whisper patchouli, not clobber patchouli. It might enchant some of the patch skeptics out there. Notes include: Bergamot, Pear, Ylang Ylang, Essence of Jasmine, Amber (benzoin, peru balsam, tolu balsam, vanilla, labdanum) Ambrette Seed Absolute, Blood Cedar, Aged Indian Patchouli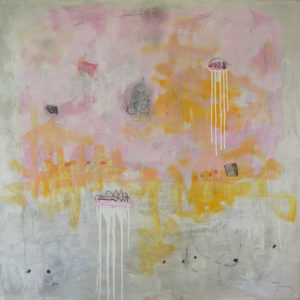 Paints Like a Grrl by Liz Zorn
Cassis et Copains (Mixed Media = combination of natural/art essences): Blackcurrant and Buddies! Cassis is hardly a blushing bride aromatic – it's intensely verdant/fruity/floral and animalic cat pee-like in the absolute – but dilute and mingle it with florals and fruits, bed it down with coumarinic hay and oakmoss and see where it goes. Looking at the roster of notes is of no help. You need to wing it and go along for the ride; going along for the ride characteristically epitomizes Liz Zorn's work as the best case scenario. Cassis is often paired with rose; they're smitten with one another (Diptyque L'Ombre Dans L'Eau, some Rosines). Blackcurrant and palo santo? Strawberries, raspberries, apples, clementines? Sweet florals such as lilac, sweet pea? Green tea's astringency is complimentary to hyacinth, counterbalances florals' honeyed nectar. Sprightly berries proffer zing; they all benefit from a grating of pink pepper to season the quirky confiture. Jasmine behaves as rose would: she is a Universal Playmate who coaxes communion between seemingly disparate elements. The drydown is companionable, mossy and gentle. Notes Include: Cassis Absolute, Clementine, Pink Pepper, Strawberries, Raspberries, Apples, Green Tea, Hyacinth, Lilacs, Sweet Pea, Jasmine, Palo Santo Wood, Hay Absolute, Tolu Balsam, Oakmoss Base, Vanilla, Musk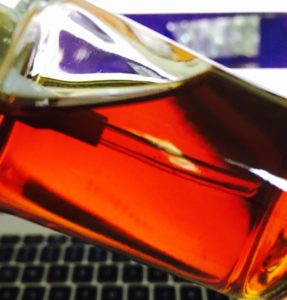 Bottle Image by Liz Zorn
Cuir Beurre (Natural): AKA Liz Loves Leather. So do I. Liz Zorn loves boots, jackets. I could easily envision her in the saddle. In Cuir Beurre (Butter Leather/Leather Butter, as you prefer) the choyas are alchemical, wedding earth and ocean: choya ral, the distillation of Himalayan cedar with smoky Sal tree resin; choya nakh – distilled Himalayan cedar with roasted seashells. Tea accord and labdanum imbue mysterious atmosphere deepened by cepes' mossy, rhizomal tones.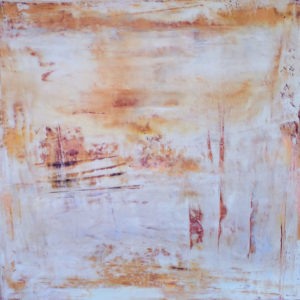 Terra Animam by Liz Zorn
How to modulate these intense components? Creamy aged Indian sandalwood, lactones soften rawer notes with rooty orris butter in tow. Sweet fennel drizzles a mild anise bouquet which blooms on my skin in the drydown; perhaps it's that vanillic-oud-as-caramel base note. Notes include: Sweet Fennel, Cepes Absolute, Tea Accord, Lactones, Choya Nakh, Choya Ral, Rectified Birch, Aged Indian Sandalwood, Orris Butter, Labdanum set into a Vanilla/Oud organic esprit de sucre
Many thanks to Liz Zorn of Soivohle for the samples! My nose is my own.
~ Ida Meister, Senior Editor
Editor's Note: All art by Liz Zorn Fine Arts. Liz is also a highly accomplished fine artist whose works are represented by Saatchi Online, and now, new and selected work at Bears Mill Art Center, Clark Gallery, Greenville, Ohio. Liz's Studio is @The Pendleton Art Center, located at 1310 Pendleton Street, Cincinnati. -Michelyn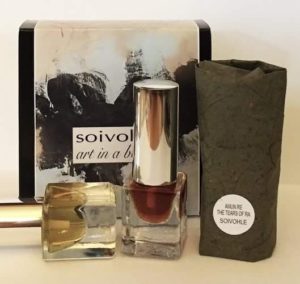 Thanks to Liz's largesse, we have a special Gift Box Sampler, three/4ml spray perfumes of: Pachou Minimale, Cassis et Copains and Cuir Beurre to 1 registered reader in the USA ONLY. You must register to be eligible. Please leave a comment saying which of the new Soivohle perfumes appeal to you the based upon Ida's reviews, if one of Liz's painting used in this post captured your imagination and if you have a favorite Soivohle fragrance. Draw closes 8/23/2017
We announce the winners only on our site and on our Facebook page so Like Cafleurebon use our RSS feed -or your dream prize will be just spilled perfume.