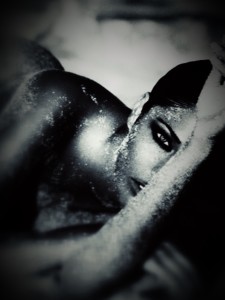 Photo: 1995 Bruno Bisang Carmen (re-imaged by TSF)
The allure of a smoky eye is smoulder, the eye as ember. They say the eyes never lie, so surrounding the ocular window with haze and fumy chromatics offers some small shadow for subterfuge. The classic smoky eye is layers of the same hue in different tones, built on lid, brow bone, socket and lash lines to accentuate and shade, adding accent and intensity to the gaze. It is a look we find especially alluring in our stars. Four of my personal favourites are Eva Green, Brigitte Bardot, Anna Karina and Aishwarya Rai Bachchan; I wanted to imagine them in smoke and shadow, fumy incense perfumes.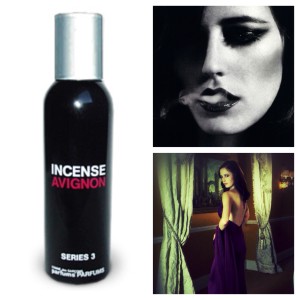 Eva Green and Comme des Garçons Avignon Series 3
Eva Green's French/Swedish heritage perhaps explains an unsettling blend of Gallic promise and arctic disdain. She seems perpetually wrapped in guilt; many of her performances are about the burden of secrets. Her role as Vesper Lynd in the 2006 reboot of Casino Royale is a tragic one, conflicted and betrayed, unsure who to trust until it really too late. She looks astonishing in the Casino scenes; in a clinging burgundy dress the colour of spilt altar wine. What else would she be wearing but Bertrand Duchaufour's echoing Avignon by Comme des Garçons, a parched mix of incense, patchouli and ambrette sweetened with chamomile and vanilla? Vesper's eyes seem inherently melancholy as she moves towards her fate, this mysterious undulation of avant-garde smoke following her like a desolate prayer.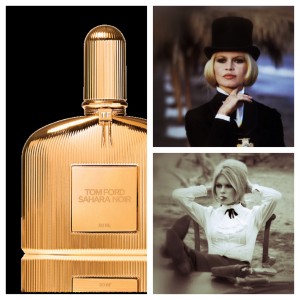 Tom Ford Sahara Noir and Brigitte Bardot
Brigitte Bardot is a legend, but also a woman who created an image of blonde, tousled iconography and expected to live with that forever. She has aged defiantly without knives and silicone, a breast cancer survivor living among her beloved animals. She was at her most beautiful in her 30s, weariness translating into an luminescence that made her seem somehow more radiant. Shalako is an offbeat 1968 western with Bardot playing a French Countess named Irina Lazaar on a strange hunting party expedition in the American West. Cigar chewing, gun-toting and garbed in boots and holsters, veils and hunting attire, she seems like one of Andy Warhol's jet set factory girls lost in the hot desert sun. For Brigitte, I chose Tom Ford's big and ballsy Sahara Noir by Rodrigo Flores-Roux, a bone-dry essay in incense. It's a huge, sensuous, shoot from the hip aroma with beeswax, rose, cedar, cypress, papyrus, spices and a golden amber glow in the base to stop the composition drying out. A whiff of cordite in the sun, perfect for Countess Lazaar.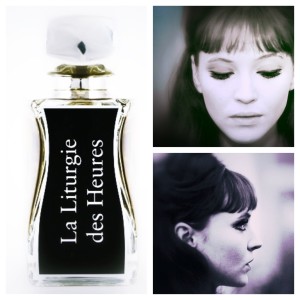 Anna Karina and Jovoy Liturgie des Heures
Anna Karina's mournful beauty is an iconic part of Nouvelle Vague cinema. Jean Luc Godard's muse (and briefly his wife) appeared in a number of classics such as Une Femme est Une Femme and Pierrot Le Fou. Images of her haunt me. She was a woman of her time, liberated and lost. In Alphaville Anna Karina's strange beatnik beauty embodies love and conscience, disabling a soulless future city. Her final words in the film 'Je vous aime' (I love you) are very moving. I dusted her in Jovoy's Liturgie des Heures by Jaques Flori, a scent of vampiric turned earth and incense shot through the sun's stained glass rays. Cypress, musks and myrrh make this holy aroma minimalist and coldly aloof. An ideal match for one of cinema's most enigmatic faces.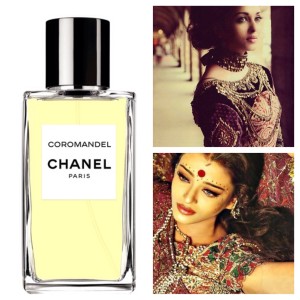 Aishwarya Rai Bachchan and CHANEL Cormandel
Aishwarya Rai Bachchan is surely one of the world's most beautiful women. A Miss World winner in 1994, her Indian heritage and startling blue eyes have made her one of the most desired women in the world. Renowned for her dignity and poise, Aishwarya has remained relatively aloof from the hurly-burly glitz of the movie industry yet starring roles in huge box office successes like Devdas and Jodhaa Akbar have ensured her place in Bollywood history. She would wear a perfume with mystery and classicism and so I turned to the Chanel Exclusifs Collection and Coromandel, inspired by the Chinese lacquer screens so beloved by Coco Chanel. Coromandel is a beguiling mix of creamy woods and dry frankincense that burn softly over a truly sensual base of aurous amber, benzoin and vanilla. The glow of bitter orange in the top is like sun setting on water. This scent has the colours and textures of Bollywood and a serenity that seems innate in the radiance of this graceful woman.
All these smokey-eyed icons, dream girls swathed in smoke and incense. Per fumum.. through smoke. Eva, Brigitte, Aishwayra and Anna. Goddesses of celluloid and retrospection, symbols of modern desire, here's smoke in your eyes.
– Sr Editor, The Silver Fox and Editor of The Silver Fox
Editorial Direction: Michelyn Camen Editor in Chief