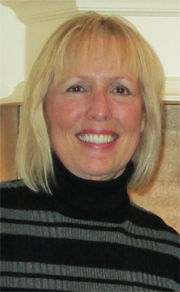 Ann Onusko, Small Business Owner and Perfumsita
Ann Onusko was a floral designer with a passion for perfume who decided to share her love for fragrance with the people of Lakewood, an up and coming neighborhood seven miles from downtown Cleveland, Ohio. Last month, Ann opened Indigo Perfumery, a 950 square foot shop that specializes in hard-to-find niche and indie brands.We talked to Ann about her decision to take a leap of faith in a difficult economy and open her own Fragrance Boutique: "Starting a small business is craziness, some would say. You have to possess a total passion for what you are doing, a steady belief in your goal and purpose. The most common question I am asked when I meet customers for the first time is 'Why?' – a perfume shop? -niche perfumes? –here in Cleveland?
Inside Indigo Perfumery
I've always loved perfume. Catching the waft of a lovely fragrance as someone walks by intrigues me. It tells me that they care, that they took the time to groom and take pride in themselves. I wanted to bring to my home city a place of discovery for those interested in making that intimate choice of what fragrance to wear. Indigo Perfumery offers that choice to its discerning customers- to discover and savor the process of choosing a fragrance in order to find the scent that moves them most. With the element of exclusivity that the independent perfumers offer, our customers can enjoy the experience of seeking out rare brands."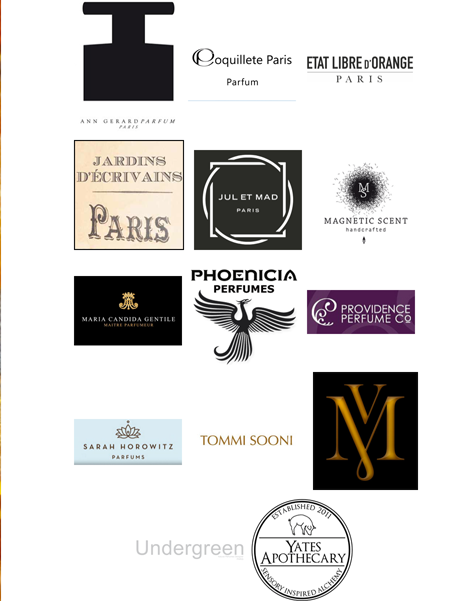 Ms. Onusko is offering a special treat to ÇaFleureBon readers in the US: a generous 25% off for Small Business Saturday November 30, 2013 . Use the code cfbindigo on the Indigo Perfumery website from 12 Noon EST November 30 through 11:59 PM EST December 1, 2013. Share with friends, other forums, buy some great scents at an amazing price for you and those picky perfumistas on your gift list. Free shipping on orders of $150.00. Unfortunately Indigo Perfumery is not able to ship internationally but they are working on it.If you are having difficulty with the code please contact ann@indigoperfumery.com directly.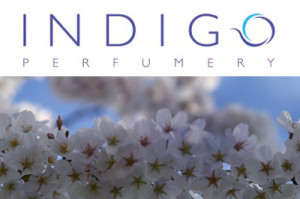 Indigo Perfumery
The Indigo Perfumery is located at:
12011 Detroit Avenue, Lakewood, Ohio 44107
216.767.5563
Perfumery Hours: Tuesday – Saturday 11 a.m. to 6 p.m.
-Sr Editor, Tama Blough and Editor in Chief Michelyn Camen