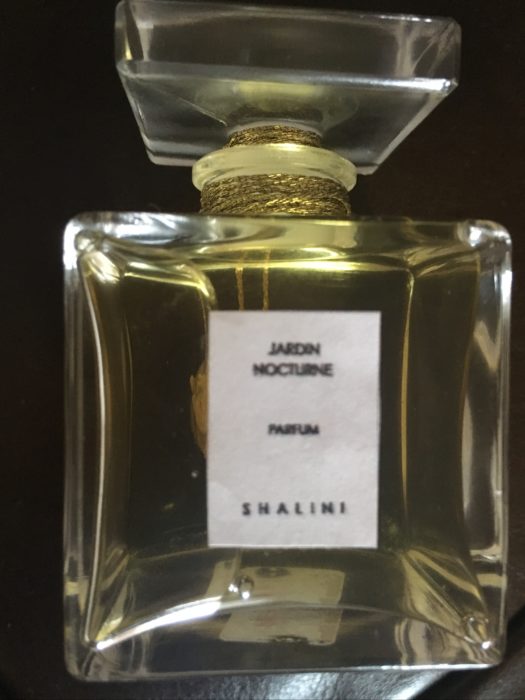 photo: Shalini
Bombay born Creative Director and Fashion Designer Shalini has announced her second perfume "Jardin Nocturne" composed in collaboration with Master Perfumer Maurice Roucel M. Roucel, is the auteur of her eponymous inaugural parfum "Shalini" which was introduced in 2004.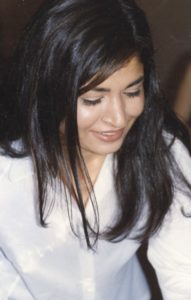 Shalini of Shalini Parfum
"Inspired by the night air of Dubai. Driving during the night in the city with the stars above, the warm desert air caresses your skin; scented with the oud that ceremoniously burns, wafting saffron intermingling in gardens filled with jasmine and date palm trees."-Shalini
Oud, (which Maurice Roucel, named as the most erotic material in my interview with him) "is one of the rarest and most opulent materials in perfumery is often referred to as black gold in the Middle East. The wood is burnt during peaceful meditation and the aroma permeates the night air…heavenly, woody and balsamic. The delicate night blooming jasmine blossoms look like stars in the desert sky. The Jasmine blossom oil stimulates the feeling of harmony and optimism. It is one of most delicate of all floral oils and supports the depth of the oud and together they uplift the sprit. Saffron brings its sensual golden quintessential quality to the parfum and this costly spice is highly esteemed in the Orient for its healing and mystical properties."
Jardin Nocturne is presented a beautiful glass cube bottle with a stopper sealed with gold cord in the style of baudruchage.
Made in France.
Notes include Night Blooming Jasmine absolute from India, Oud, Saffron, Mysore Sandalwood, Musk
Jardin Nocturne is scheduled to launch this fall
50 ml/$500; It will also available in a cube glass bottle with a black bulb atomizer at other price points.
Via Shalini Parfum and my own synopsis.
Michelyn Camen, Editor-in-Chief