"Sun lights up the daytime
And moon lights up the night…
I light up when you call my name
And you know I'm gonna treat you right…You give me fever"
(lyrics from Fever as sung by Peggy Lee, Adam Lambert, Christine Aguillera in Burlesque, Aerosmith ,Beyonce, Michael Buble, Elvis and Ella)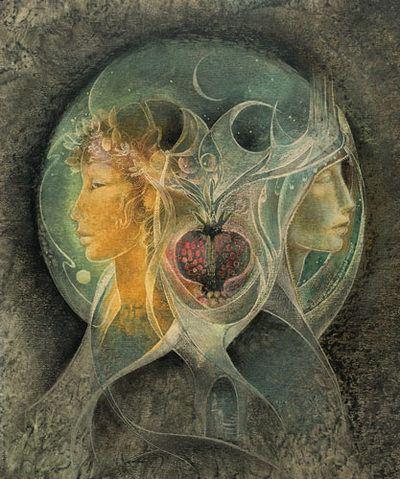 Winter is ending. I mourn this time of year as I love my heavier fall and winter scents (I do wear some of my fragrances according to the seasons, do you?). I live in a state where we still experience all four seasons. Something wonderful starts happening all around us as we experience the fifth sense through the magic of Mother Earth. The Goddess of the underworld Persephone rejoins her mother Demeter, and we rejoice. It is the arrival of Spring Fever; all our senses are reawakened.
My spring fragrance favorites are: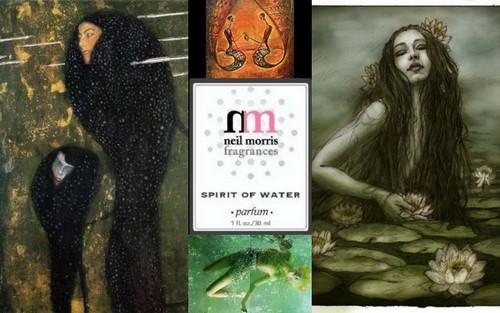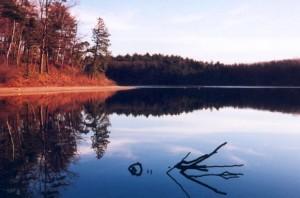 Neil based this fragrance on a childhood memory of a leisurely summer afternoon spent at Walden Pond in Concord, MA. He remembers the soft scents of trees and flowers growing nearby. But it was the water that had an aura that evoked the memory of happy days spent at the lake. With notes of Wisteria, Water Lily, Jasmine and Poppy on a warm base of Musk and Tonka Bean this is a beautiful and uplifting fragrance. According to West African mythology there is a deity called Spirit of Water, who was like a mermaid. Many cultures from legendary Atlantis,Greek and Native American have inspired modern artists and perfumers with images of Water Spirits)
Another fragrance I tremendously enjoy and wear often is: Untitled by Maison Martin Margiela. The composition is created of Boxwood, Galbanum, Bitter Orange, Incense, Jasmine, Cedar and Musk. The fragrance reinterprets aromas of greenery after rain. Perfumer is Daniela Andrier. It's a lovely fresh fragrance and always fits the bill when I want to wear a green fragrance.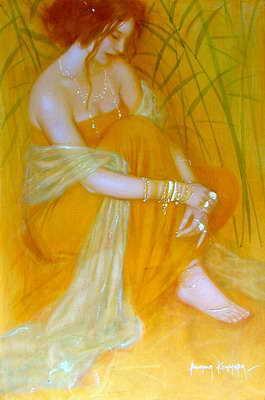 And while we are on the subject of a fragrance called Untitled…….there is one more Untitled fragrance I would recommend. It is the wonderful fragrance called Untitled No. 4 by Sarah Barton-King. A helping of lemon chiffon combined with a touch of peach and white flowers on a delicate layer of vanilla, amber and soft musk rounds out this wonderful fragrance. Easy and flirty to wear, perfect for springs arrival.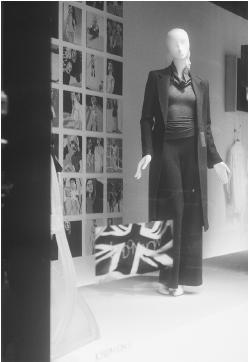 Lastly, I recently had the pleasure of testing Joseph Parfum de Jour was immediately smitten. Though I had never heard of it, (being a self-proclaimed Perfumista) it was offered to me and how can I resist the unfamiliar) this fragrance to me smells like it could be a sibling to the wonderful Guerlain Nahema. Initially launched in 1985 and re-released in 1997. Notes of jasmine, rose, hyacinth, muguet, ylang ylang, sandalwood, and amber will grace your skin, just as is edgy fashion fits your frame.
What's your favorite?
–Claudia Kroyer, Contributor
Art Director: Michelyn Camen, Editor-in-Chief
Editor's note: I put my favorite version of Fever as the video, and my favorite Scent for Spring by Neil Morris is Midnight Flowers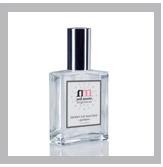 Please enter our 'You Give Me' Fever Draw for a 30ml flacon of NM Spirit of Water. Please leave a comment on your favorite Neil Morris fragrance, what your favorite fragrances are for Spring, if you change scent by the season, as well as your favorite version of You Give Me Fever). Draw closes February 24, 2011