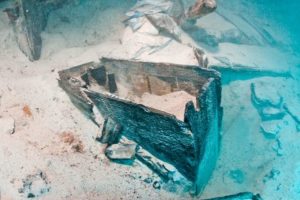 Mary Celestia Shipwreck Painting courtesy mary-celestia.com
"That memory, the warder of the brain,
Shall be a fume." -W. Shakespeare: Macbeth
As a fragrance lover, it's difficult not to believe in the presence of spirits and ghosts; through scent-memory the vaguest whiff of certain perfumes can bring vivid remembrances of events and loved ones into Technicolor moments of absolute realness. Even after many years, the slightest wisp of vintage Joy or Maja brings my mother to my mind. So do I believe in ghosts and spirits? When they can be bottled for all eternity, yes I do.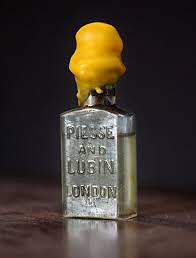 Piesse & Lubin perfume found in 2011
It reads like a fairy tale. A 2011 winter storm reveals a shipwreck off the coast of Bermuda. 55 feet below the water, the Civil War Era blockade runner Mary Celestia, (sunk in September 1864) is revealed after the storm-shifted sand has been swept away. These blockade runners were used to transport goods, both household and luxury, to the Confederate South. In the bow of the Mary Celestina wreck was found a perfectly intact bottle of perfume. Created by London's Piesse & Lubin, sealed in wax and seeing the light of day for the first time in 150 years, the bottle was ultimately sent to Drom Fragrances in New Jersey to be chemically analyzed. What was found was a compelling mixture of Citruses, Orris, Rose, Opoponax, Civet, and Ambergris.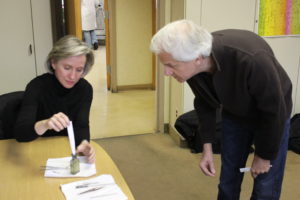 Isabelle Ramsey-Brackstone and Perfumer Jean-Claude Delville
In 2014, Lili Bermuda Perfumery under the direction of Isabelle Ramsey-Brackstone working with Master Perfumer Jean-Claude Deville recreated the long-lost perfume, and in doing so, have created an extraordinary glimpse into the past.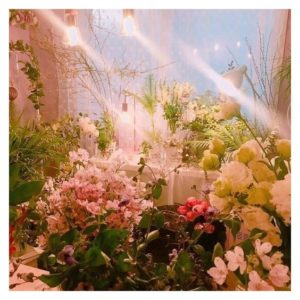 Southern Garden polovore©
Like the scent of history, Mary Celestia perfume is akin to strolling through a Southern flower garden on a warm summer's day. It would have been a perfect cooling cologne to offset the sweltering Savannah Georgia heat and humidity in those pre-air conditioned times. You can imagine it dabbed onto a proper linen handkerchief, the sting of alcohol backed by light and frothy citrus notes would dissipate and provide much needed relief. Opening with a sublime breeze of floral grapefruit and neroli, it's almost as if you are burying your face in the blossoms of an orange bush, the honeyed citrus mixed with the gloss-green of the leaves.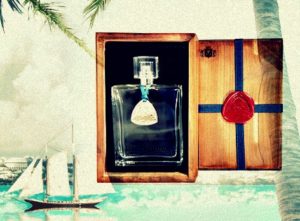 Lili Bermuda Mary Celestia Perfume digitalized MC
Floral notes of Rose and Neroli peek out of the background, and when combined with the sweet-sharp zesty tones of the grapefruit and orange blossom create a classic Eau De Cologne-style scent, now recreated in an Eau De Parfum concentration. With base notes of rosewood, musk, and ambergris, the result is a perfume that lasts and lasts.
–Robert Herrmann, Senior Editor