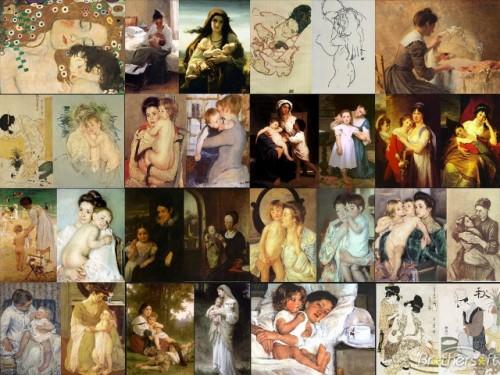 There is a saying that every sibling has a different 'mother'. Some are biological, some are not. Some are with us, some have departed this earth. Yet, most often the memories of our mothers can be evoked in a moment, by our most primeval sense…our sense of smell.
Author Daphne Du Maurier wrote,"If only there could be an invention that bottled up a memory, like scent. And it never faded, and it never got stale. And then, when one wanted it, the bottle could be uncorked, and it would be like having the moment all over again."
But we DO have that memory forever; it is our Mother's perfume.
Thank you to our 'friends-in-fragrance' for sharing their scented memories as we prepare to celebrate Mother's Day.Your warmth and tenderness astounded me; you wrote poems, you shared your most intimate personal memories and you answered my emails with only 24 hours notice. To all, We breathe your words.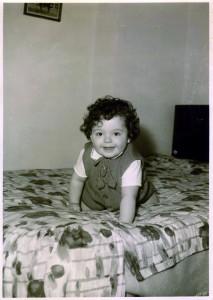 Gerald Ghislain, 1965
"My mother Bernadette wore Je reviens from Worth. When I was a child I curled up in her fur coat when she wasn't there. Her clothes were all tinctured with this perfume. She was a very elegant woman and this sophisticated and timeless fragrance will always remind me of her. Bergamot, orange blossom, violet, jasmine, clove, rose, amber, Vetiver, tonka, musk… I've used all the notes of this perfume in my own fragrance collection."– Gerald Ghislain, Perfumer, Owner Histoires des Parfums and 2010 FIFI nominee http://histoiresdesparfum.com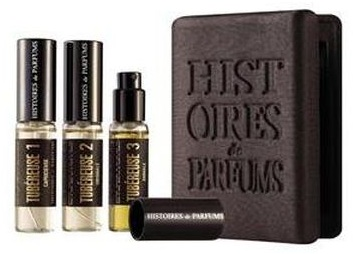 WIN Leave a comment onsite about your own olfactive memory of your mother and you are eligible to win The FIFI nominated Histoires des Parfum Tuberouse Trilogy (travel size)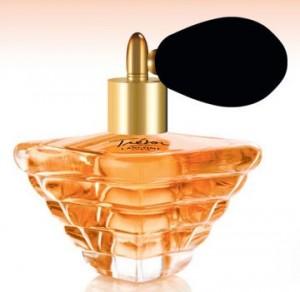 "Although my maman has more perfume than anyone could imagine (if she could drink perfume, she would), Tresor de Lancome is her scent. Its warm peach and strong florals embody her sweetness and tenderness." –Sylvie Ganter, Co-founder of Atelier Perfumes http://ateliercolognes.com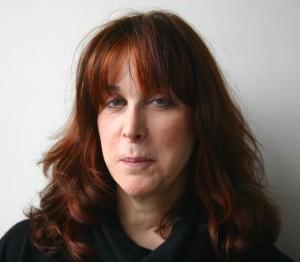 Mandy Aftel
"My mother Ruth Aftel, wore Joy perfume and I remember her kissing me good-night in her treasured mink coat before she went out with my father every Saturday night. I would bury my nose in the soft silver mink and loved to inhale the fragrance of flowers mixed with leather and fur. She had a large mirrored tray on her dresser that displayed open and unopened bottles of perfume. They were beautiful and the most mysterious bottles remained unopened for years and years. They spoke to me of another world — far from my very conventional home in Detroit— one of sensuality and beauty. This is the world that I inhabit when I am creating my perfumes." -Mandy Aftel, Master Natural Perfumer, Author and Owner and Founder of Aftelier Perfumes http://aftelier.com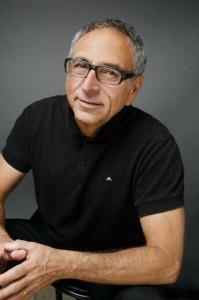 Ron Robinson
"My mother was not a big perfume wearer, but I remember vividly at about 8 years old, that one of the first gifts I ever purchased for her was a bottle of perfume. I grew up in El Paso Texas and I remember taking the bus downtown and going into Kress's and spending more time smelling each bottle that was there, savoring each one until I was certain it was the right choice. The fragrance was an exotic floral with a bit of spiciness or ginger in it. My Mom loved it, or so she said, but the experience of choosing it is as clear as any memory I have. Thank you for allowing me to recall it tonight". -Ron Robinson, Owner and Founder of Apothia Perfumes and Ron Robinson, Inc. http://ronrobinson.com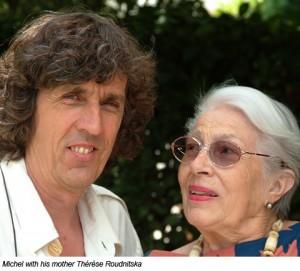 Le Parfum de Therese,(released under Les Parfums de Frederic Malle in 2000) was created for my mother by my father, evoking very strong feelings for me since my childhood. My father created it and tested on my mother for many years before reaching its final version in 1961. It is virtually the only perfume that my mother had worn on a regular basis – Michel Roudnitska, Perfumer and Multisensorialist. http://art-et-parfum.com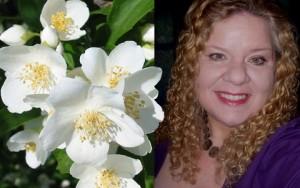 Photo credit: Fragrantica, Anya McCoy
"In the 1950's, sensual, musky perfumes were in vogue, and my mother Anne Waters, loved them all, especially Shocking. My mom,is still going strong at age 90, and wears my fragrance MoonDance. Every time I smell a bottle of indolic vintage perfume I am taken back to my childhood and memories of her and her sisters swathed in furs and their classic perfume sillage. I fell in love with her Chanel No. 5 around age 5 and would drench myself in it, over and over, as soon as the aldehydes faded, looking for that lovely opening to reapear. It was my first experience that something once there could quickly disappear, and has guided my perfume design, as I strive to extend the substantivity of natural perfumes." Anya McCoy,Master Natural Perfumer and Owner of the Natural Perfumer's Guild http://anyasgarden.com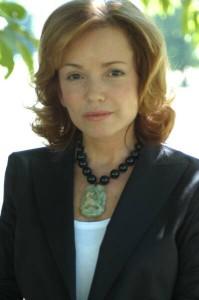 Linda Pilkerton
"My mother wore Madame Rochas. It is true to say that "Mother knows best", because of her intuition, loving support, encouraging words and remebering the waft of her perfume you feel safe and protected". – Linda Pilkerton, Owner and Founder of Ormonde Jayne Perfumery http://ormondejayne.com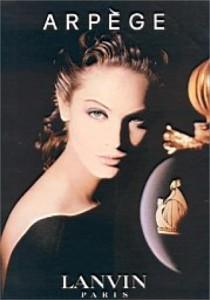 "My mama, Marni, favors a true archetype: Arpège by Lanvin. Otherwise, she is so sporty, and I always found this juxtaposition to be interesting and very classy."
Frederick Bouchardy,
JOYA,
joyastudio.com
"It's the scent memories of my grandmother that remain my inspiration. She always wore a fresh flower on her dress, either a Sampaguita, the national flower of the Philippines (like jasmine), a rose or sometimes ylang, ylang. So I recall how wonderful it was when she came into the room and I could experience the essence of these fresh flowers – but what was magical was the way these sensual aromas blended with the classic fragrances she wore (Joy and Bal a Versailles). To this day, I feel incomplete without a fragrance." –Josie Natori, Fashion and Perfume Designer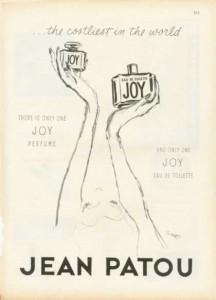 "She had very specific and discriminating tastes,always preferring rich florals and woody floral green fragrances and dry, woody chypres, over frank vanillic orientals or overtly spicy fragrances. Her hit parade was Joy de Jean Patou (she wore it at her wedding), Silences de Jacomo, Y d'Yves Saint Laurent, Jean Marc Sinan, le Nombre Noir de Shiseido… sometimes Miss Dior. The exception to the rule was Magie Noire de Lancome, a spicy oriental she liked." –Rodrigo Flores Roux, Master Perfumer.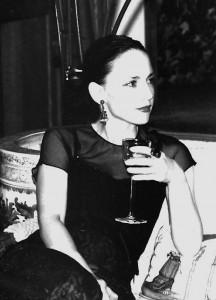 Maria McElroy
"My mother of Greek decent MariaTatika had a contagious joie de vivre. Was ever the fashion plate, often in Halston and always in heels; she loved Opium and Opium loved her. I often take off the heavy silver stopper of her cut crystal perfume bottle still holding a few precious drops of vintage Opium and breath in the memories. So evocative the images of glamour and joy conjuring the memories of her ever present laughter."- Maria McElroy, Perfumer and Owner of Aroma M http://www.aromam.com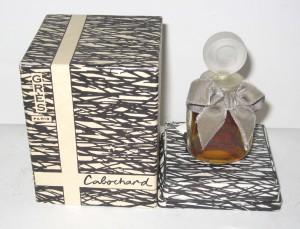 "Miranda is sashaying in Cabochard and a blue dress. I'm lagging behind.
– Are you ready yet?
-No mama, let me fasten my shoe laces.
-Hurry, we'll miss the show!
Hand in hand we go, like conspirators, her favourite scent entering my nostrils, claiming the scent as her own.
Mama is six feet under. Last thing I recall I tucked a cotton ball with Cabochard in her pocket. Good night, sweet mama; and flights of angels breathe thee to thy rest." –Elena Vosnaki (historian & editor) at Perfume Shrine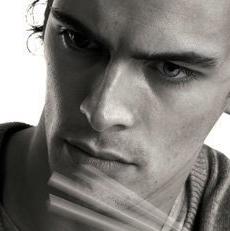 Pierre Guillaume
"My mother perfumes? Armani Eau pour Homme (1984)!!! :-), Jean Louis Scherrer (1979), and finally Corps & Ames from PG." –Pierre Guillaume, Perfumer and Owner of Parfumerie Generale http://parfumeriegenerale.com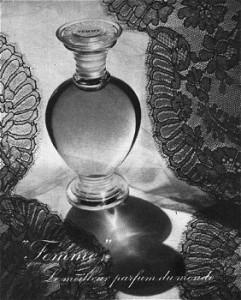 "The first perfume that my mother wore that I remember – and that had a profound effect on me – was Femme by Rochas. She was hosting a dinner party and came down stairs in a beautiful black dress just before the guests were due to arrive and this vision of a 'woman' was before me. That started my addiction to chypres (!) and despite my love affair with the Clive Christian perfumes I always have a little bottle of Femme in my fragrance wardrobe" – Victoria Christian, Global Publicity Director, Clive Christian perfumes www.clivechristian.com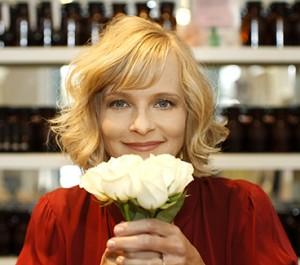 Jane Hendler
"My mother's style is very different. As an organic perfumer I'm drawn to natural oils, but am constantly inspired by notes of lilac, amber, oak moss, and jasmine found in White Shoulders, her signature scent".-Jane Hendler, Organic perfumer and Founder of Ajne Perfumes http://ajne.com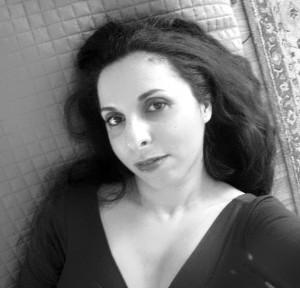 Gaia Fishler
"My mother, Nina, taught me we never leave the house without perfume or with chipped nail polish. These two rules are forever part of me, with the unmistakable scent of her Chloe (the original Karl Lagerfeld version). Tuberose will always smell like home to me." –Gaia Fishler, Editrix of http://thenonblonde/blogspot.com
"Una Rose Bryant,, (my mom) was an empress and ruled her world with love and gentle kindness for all. Her name is Swedish, and means, "single rose". SO, I guess it is no mistake that I being her daughter, became a perfumer. Her favorite perfume was Chanel No. 5, so naturally that became my first". –Libby Patterson, Master Perfumer and Quantum Alchemist http://web.mac.com/libbypatterson
"When my Mother died I went back to London and slept in her bed inhaling her delicious scent. I found an unopened bottle of her precious Chanel No. 5 in her vanity drawer…given to her by her Pakistani (married) lover Farzel. I used it as a deodorant, it lasted for one month ( she was a nun for 17 years!)…and I was the only family member who wanted her Tantra books" – Monica Skye Miller, Owner/ Formulator www.skyebotanicals.com
"My mother, Monika- Luise, an elegant woman wore Chanel No. 5. Whenever I smell this perfume somewhere I remember her heart opening, her unique laugh and presence. Nevertheless, she was in general a great perfume lover and owned an excellent perfume collection inspiring my spirit and later devotion to fragrances".-Manuela Pfannes-Völkel, HTTP://artsandscents-english.blogspot.com/
Sarah Horowitz-Thran
"My mother, Andrea, wore Shalimar, and to this day, it conjures the image of her getting dressed up, putting on her good jewelry, kissing us good night, and going out with my father. It remains one of my favorite fragrances of all time, not because it is beautifully made, which it is, but because it fills me with memory, with warmth, with "mommy". And to this day,my favorite genre in fragrance is Oriental;I feel the most at home in them"-Sara Horowitz-Thran, Perfumer and Owner of Sarah Horowitz Parfums http://sarahhorowitz.com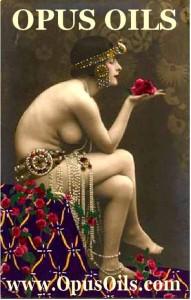 "My Mother Gina Hart always smells clean & fresh! Though she's completely anosmic now (from a head injury), her favorite aromas were usually green & grassy, even hay (she spent a lot of time at horse stables). But I most associate the aroma of tropical flowers with her. Her PH is such that floral perfumes have a special way of blooming in her. She used to wear these single note tropical flower scents that she got in Hawaii, that smelled absolutely divine on her! When I designed "Island" Natural Perfume (Opus Oils' Island Girl Collection), I was remembering the way my Mother smelled when she wore her Island Flower Perfumes."- Kedra Hart, Perfumer,Owner of Opus Oils and the Jitterbug Perfume Parlour http://opusoils.com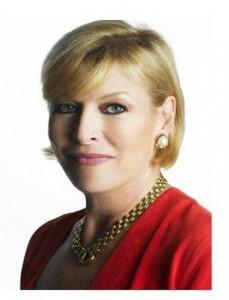 "As I sit here thinking about my beautiful mother, Grace Phillips, surrounded
by the amazing paintings she created throughout her life, I remember her scent, Jovan's Mink and Pearls. She is not the person she was as the insidious disease of dementia transformed this gifted woman into a shell of her former self. Her once-talented hands are no longer able to pick up a pen, let alone a paintbrush. Yet I am grateful.
Her talent and memory will survive in the extraordinary works of art she created lovingly, meticulously and flawlessly – all of them bespeak her elegance and beauty,and all epitomize her name …Grace." –Sue Phillips, President of Scenterprises and Distributor of The Perfume Studio, UK, http://scenterprises.com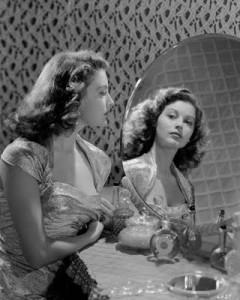 "My Mother
Reminiscent of Ava Gardner, aloof and passionate–
She trailed Sortilege, Arpege, Shalimar.
A flacon of Scandal graced her boudoir
– I filched it, aged three-
Dreaming of of approachable, maternal bosomy women"
– Ida Meister (Chayaruchama),Friend, Perfumista,Opera Singer, Writer, and Renaissance Woman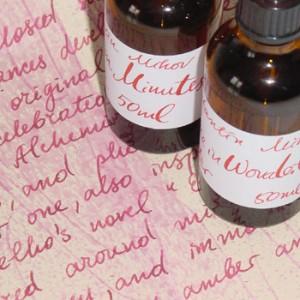 " My mum was never really into perfume. The only "memories" I have are of her currently wearing my perfumes, especially Eleven Minutes which on her is honey – pure honey – and merges with her skin so well that it becomes an aura , a part of her. This and this is something I do find inspiring.Its the best form of a compliment a mother can give a son is to be a customer 😉 ."- Konstantin Mihov, Perfumer and Founder of Parfums d'Imperfiction http://first-in-fragrance.com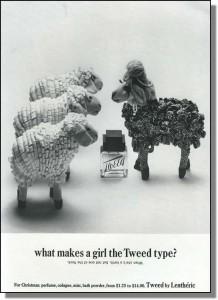 "My mother Peggy, whom I miss greatly and would have been 90 this month(!), wore Lentheric Tweed. She loved the West of Ireland, with its craggy landscapes, peat fires and palette of sludgy greys and browns, and a scent inspired by a rough fabric was the perfect choice for her." – Vanessa Musson, friend, Perfumista, blogger http://bonkersaboutperfume.blogspot.com/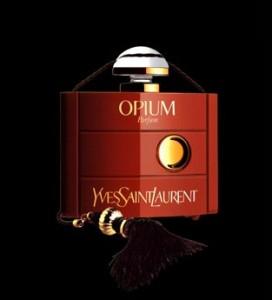 "Often when I think of my mother Frances Louise Hughes there is sheer laughter in my heart, she was a very funny woman. It's been 10 years since she crossed over and I still laugh at her antics, they continue to teach me and are the source of my strength.
Having grown up on a farm made her very aware of food and its diversity. She passed that on to her children by taking us to the country as the seasons changed to pick peaches, pecans, purple hulled peas, black berries and a whole host of fruits and vegetables.Looking back on this, I realized I had very good training for becoming a perfumer. So I would have to say, that earthy smells, mixed with her love of roses and honeysuckle would explain the dark rich, flowery oriental perfumes she preferred. Although there were many perfumes that sat on her dresser throughout the years, I would have to say the two that stood of the most were Opium by Yves St. Laurent and Rafinée by Houbigant. She absolutely adored these two fragrances that she wore with her vibrant colored silk dresses
-Rodney Hughes, Natural Fragrance Editor, Cafleurebon.com http://www.therapeutate.com/Rodney F. Hughes, Bespoke Perfumer and Natural Fragrance Editor for Cafleurebon.com http://www.therapeutate.com/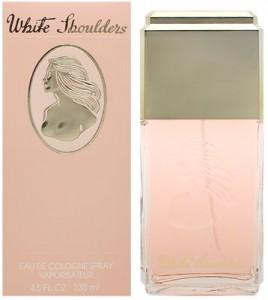 "My mother, Henrietta Maria Coleman is a woman who appreciates the simple things in life. I noticed a beautiful bottle sitting on the dresser when I was about seven or eight years old and on the beautiful pink label with a woman graced in white silhouette read,"White Shoulder by Evyan." I was always intrigued by the heavy and exotic scent"- Felicia Coleman Hazzard,Contributor,Cafleurebon.com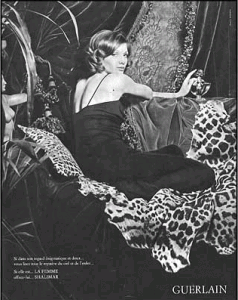 "I grew up in South Florida and unlike many who could tell the changing of the seasons by the changing of the color of the leaves, I had a different way of knowing when the calendar was changing from summer towards winter. My mother wore only two fragrances; Guerlain Shalimar from after Labor Day until Easter and Guerlain Mitsouko from Easter until Labor Day. To this day each of those fragrances represent not only my mother but the respective seasons she wore them in."-Mark Behnke, Managing Editor, Cafleurebon.com
"My mother's name, Alma, means 'soul.' She lived her life embodying its depth. She adored saturated colors,sang,played guitar,loved deeply, and wore a perfume that expressed her heart – that heady oriental, Shalimar." (July 23,1922-December 23,1990) – Marlene Goldsmith, Contributing Editor, Cafleurebon.com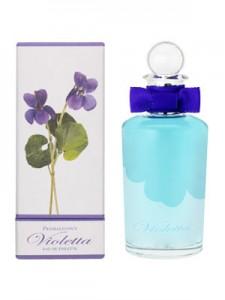 "My mother is a very feminine and fashionable woman, and although the first fragrance I can remember her wearing was Molinard's Habanita; she bought a new fragrance each season, a true fashionista perfumista and was a "peacock amongst the peahens".

She became loyal to one fragrance in 1989, a year after my beloved grandmother passed away. It is Penhaligon's Violetta. My mother and her mother were very close, and my first olfactive memories are really of my grandmother, who wore Estee Lauder Youth Dew, because to me at age 3,it smelled YUCKY. So off we went into "The City" (my first time) to a very refined shoppe, (that has closed) named B.Altman's. My grandmother hoisted me up to the counter, and let me choose her fragrance. I chose Rochas Femme by Edmond Roudtniska, which she wore until she died,of a stroke… peacefully.I was the last to see her alive in her hospital bed.

My maternal grandmother always carried Chowards Violet Candies in her purse and it's this scented confection, the smell of sweet violets that Violetta evokes". – Michelyn Camen, Editor in Chief,Cafleurebon.com