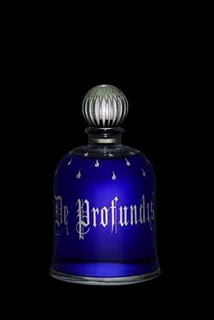 We often joke about having to smuggle fragrance into the country via our Paris, London,Milan and New York bound . At the top of our list are mostly French owned perfume companies. …Serge Lutens Bell jars and Le Labo City Exclusives, for example.
On May 19, 2011 Simone M. Christmanna former Air France hostess, admitted on the witness stand that she knew she was "doing wrong" when she smuggled $250,000 worth of opium into Kennedy International Airport here on March 21. Testifying on her own behalf in Brooklyn Federal Court between bursts of weeping incoherence, the 35-year-old Parisienne denied emphatically, however, that she was aware the four flacons concealed inside her girdle contained narcotics instead of "perfume," as she said she had been told. Most of her testimony centered around her relations with the mysterious "Mr. Mueller," who she says gave her the flacons in Paris with the explanation that they contained "perfume essence" which he said he "needed urgently" for a flagrantly dangerous fragrance business in California.
Just say no, perfumistas!
Michelyn Camen, Editor-in Chief
Acknowledgement to Joe Allegretti of FFF