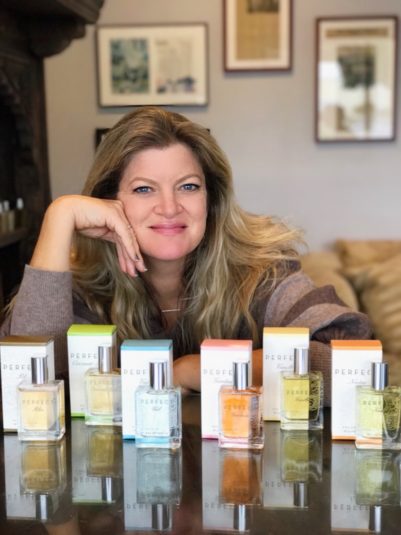 "Il faut, dans ce bas monde, aimer beaucoup de choses, Pour savoir, après tout, ce qu'on aime le mieux." ~ poet Alfred de Musset to Victor Hugo ("It is necessary in this lowly world to love many things, in order, after all – to know what you love the most"), since high school, my modus vivendi. Enter perfumer Sarah Horowitz-Thran of Sarah Horowitz Parfums who composed Sarah Horowitz Parfums Loves Comes From Within in 2006. It's no secret that I first met Sarah in the '80s when she was a student at Boston's Emerson College. She was a performance major, but it was her 'minor' studies in philosophy and religion which continue to inform her creative process today.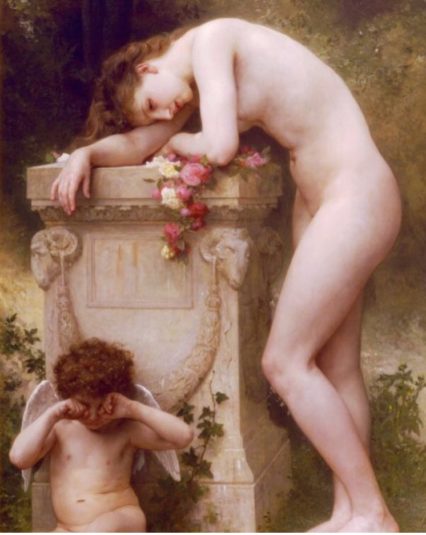 William Andolphe Bougereau Elegy
She took John Keats at his word when he avowed:"Beauty is truth, truth beauty, – that is all ye know on earth, and all ye need to know."~ Ode on a Grecian Urn, May 1819. Keats' controversial statement has lost none of its savor over time. You and I are here to explore the pertinence of beauty in current day perfumery; Sarah's perspective illuminates the subject via her prolific ingenuity (At this writing, perfumer Sarah Horowitz-Thran has created over 8,000 perfumes in 21 years. That's quite a body of work by anyone's reckoning).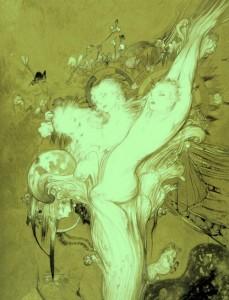 Lentheric Tweed Vintage Ad
You likely have me pegged as a Perfume Snob. But you'd be Wrong. Consider Prince Matchabelli Wind Song, Jean Naté, 4711, Maja de Myrurgia talcum powder, Lentheric Tweed, Evyan White Shoulders, Coty Emeraude and Blue Grass by Elizabeth Arden (Tabu me, Jean Carles!).
So, my darlings: what-the-hell ever went wrong with perfume? Since when did it become a punishable offense to smell good? When did that become "not good enough"?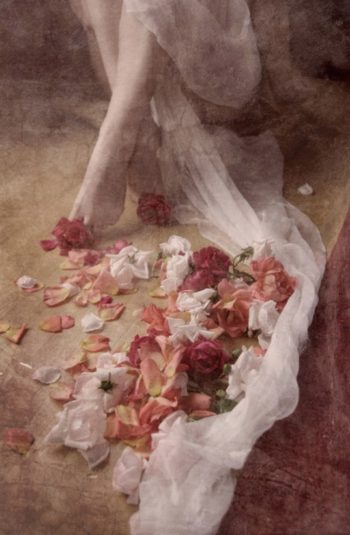 Adolfo Belimbau Roses
Once upon a time alluring, lovely-scented fragrances were sufficient. One didn't have to reek of cutting-edge, au courant trends while anointing the self. While recently ferreting through my perfumed drawers and "Closet of Shame" searching for just the right fragrance – one which made me feel kind, gracious, and gentle towards myself. To feel pretty and cosseted, partly because I was under the weather…I sniffed many a bottle and vial, and while they were delicious, they didn't hit that sweet spot. Having rummaged through an obscene number of them, only one sang the Siren Song that day – Sarah Horowitz Parfums Loves Comes From Within. Tenderly spicy, winsomely floral and balsamic, it bears our perfumer's signature musky subtext. Simply irresistible, frankly – and oh-so-serene. As pretty as pretty can be. It was precisely what the doctor ordered.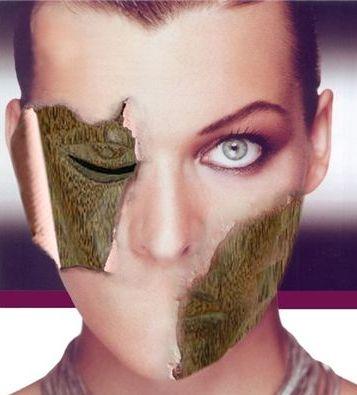 Jolie Laide via Flickr
Currently we pride ourselves on wafting skunks, pâtisserie, petrichor, aged single malt, horses, livestock, our own urine, the human armpit (cumin!!!) etc.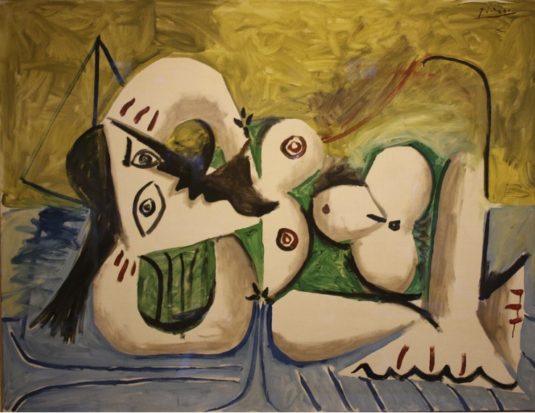 Pablo Piccasso Standing Ovation seated
I find all of these truly fascinating. From the standpoint of art for art's sake, count me in!!! There is great joy to be unearthed in exploring the unusual and I will try anything more than once, because I wish to wrest its deepest secrets, unveil its torrid enticement. However, if we ever come up with a fragrance which smells like gangrene (my least favorite pong), I think I'll have reached my saturation point.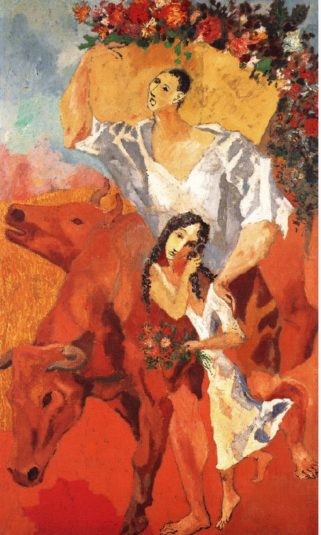 Pablo Piccasso The Peasants 1906
So, what about smelling delightful? Does it continue to be relevant? Does the earth need to move? Each one garners countless compliments, wears as comfortably as a well-loved kitchen apron (THAT's a compliment!), smells simply fabulous. Numerous drugstore fragrances persist, beloved by many. Where's the shame? A perceived lack of status??? Affordability? Beautiful perfumes never lose their appeal. Sarah Horowitz Parfums Loves Comes From Within is one such. It smells enchanting, doesn't break the piggybank ($40.00 for perfume oil!), and it does one a power of good.
In her collection What Comes From Within, the perfumer contemplates those qualities which we may emanate: beauty, light, love, peace. They embody HER particular vision – not specifically yours or mine (for that, one creates a bespoke fragrance – and Sarah will gladly oblige). Their delicacy is not in question. What emerges from each and every one her perfumes is this: a Taurean female's sense of balance, proportion, intention and aesthetics. Sarah = Sent-Bon.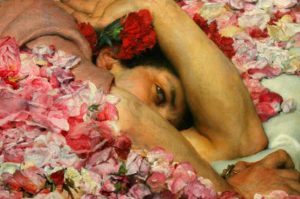 Roses of the Heliogabalus,detail,1888 Lawrence Alma-Tadema
I gravitated toward Sarah Horowitz Parfums Loves Comes From Within immediately, as I'm a sucker for rose, clove-y carnation, Indian sandalwood and amber. There exists a marvelous sense of well-being which floods the consciousness! What possible ill could befall anyone wearing such a fragrance? It's infinitely preferable to the garlic necklace for warding off emotional vampires, and might well have been named Bien-Être, had that term not already been taken. Love Comes From Within is a radiant aromatic talisman: it draws others into your scented circle while it reveals one's inner warmth and desire to do good in the world. What we send forth is of paramount importance; it is palpable and colors everything we do and hold dear. So much the better if it comforts us along this path.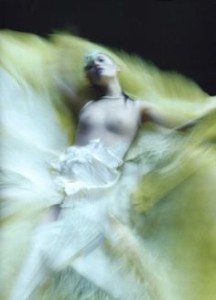 Sleeping Beauty Ming Xi – by Nick Knight©
Is Sarah Horowitz Parfums Loves Comes From Within sufficient? It is. The world entire does not need to tremble with its sillage. The known fabric of the Universe needn't unravel in its wake. What nonsense. Beauty is as beauty does, and to that I end I echo Lord Byron: "She walks in beauty, like the night, Of cloudless climes and starry skies; And all that's best of dark and bright, Meet in her aspect and her eyes."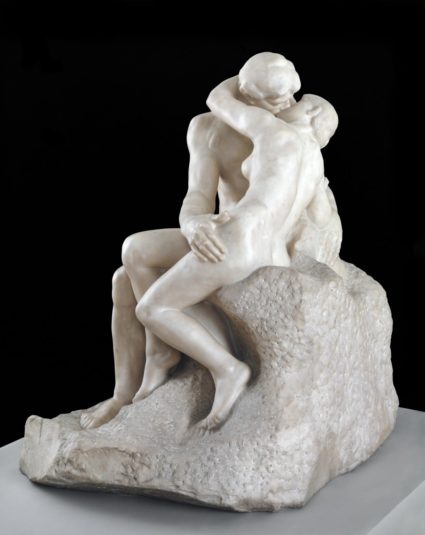 The Kiss 1901-4 by Auguste Rodin 1840-1917
Call me a Romantic; I don't care. Sarah Horowitz Parfums Love Comes From Within feeds our innermost Romantic. What is beautiful waxes eternal. Notes: clove, carnation, rose, Tunisian amber, vanilla, musk, Indian sandalwood
Bottle purchased by me in 2006. My nose is my own…
~ Ida Meister, Senior Editor
~ Art Direction: Michelyn Camen, Editor-in-Chief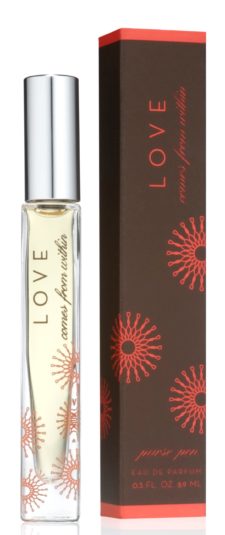 Sarah Horowitz Parfums Love Comes from Within
Thanks to the generosity of Sarah Horowitz-Thran, we are offering a 0.3 ml eau de parfum purse pen of Sarah Horowitz Parfums Love Comes From Within to one registered reader anywhere in the world You MUST register or your comment will not qualify. To be eligible, please tell us what appeals to you about Sarah Horowitz Parfums Love Comes From Within based on Ida's review, your favorite Sarah Horowitz-Thran fragrance and where you live. So, what is wrong with smelling good? Let's Talk About it! Draw closes 3/9/2018
We announce the winners only on site and on our Facebook page, so Like ÇaFleureBon and use our RSS blog feed…or your dream prize will be just spilled perfume.