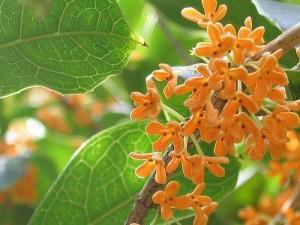 Osmanthus Oolong by Providence Perfume Company is the most delightful botanical potpourri of the freshest, most fragrant green, red and black teas, fresh picked apricot/floral Japanese osmanthus flowers tossed with some tart fruit peels and a crackling of fresh crushed leaves… it is at once sweet, flowery, fruity, and soft with a touch of green.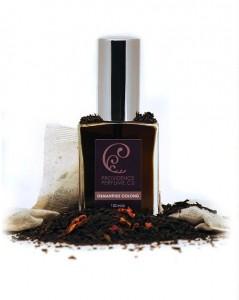 The quality of ingredients is clearly evident in Charna Ethier's creations, founder and Perfumer of PPC. Charna has an eye, and a nose for quality. Brought up in rural New England Charna draws inspiration from her past and creates perfumes from solely botanical sources infused in a pure alcohol spirit base.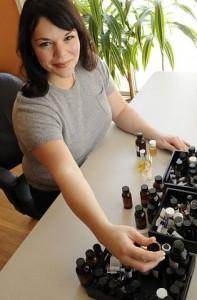 The Golden Japanese Osmanthus smells like it looks… golden, apricot like, and delicately floral. Such a gentle fragrance it lends a feeling of tranquility to a perfume, and in this case is a charming accompaniment to the blend of fragrant teas and fruits. All together the fragrance is a refreshing, pleasing and uplifting perfume that is well proportioned and lasts quite nicely.
sillage: mild
longevity: average
natural or blended: 100% natural
worth the risk to buy unsniffed: In particular the Osmanthus Oolong….Yes.
In general natural perfumes are best experienced in order to determine what works best with your personal chemistry. Providence Perfume Company offers sample sizes from their beautiful website.
http://www.providenceperfume.com/home
–Monica "Skye" Miller, Natural Perfume & Senior Editor