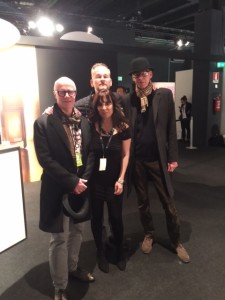 Here I am with the Renegades at Esxence 2016
While at Esxence 2016, I had the opportunity to reunite with three of my favorite independent perfumers, Geza Schoen, Mark Buxton and Bertrand Duchaufour to preview their new line Project Renegades. All three are classically trained perfumers that broke free of the corporate world and have gone on to huge success (too numerous to list). They are very different in style. Knowing each of them, they are different in personality as well, but they have one thing in common… maybe they are just a bit "crazy", in the best possible way.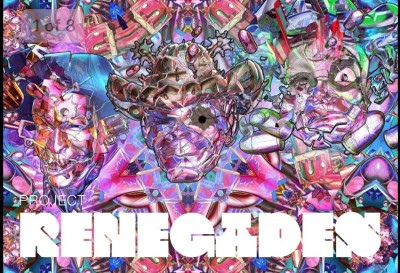 Project Renegades: Geza Schoen, Mark Buxton and Bertrand Duchaufour
With Project Renegades, Geza, Mark and Bertrand have created three fragrances outside of the ordinary perfume box. I wish I had been there to hear the wild imaginings and conversations when they had the idea of Project Renegades, with the tripped out packaging, strange cowboy avatars (that double as kitchen magnets) and scents that smell like no other.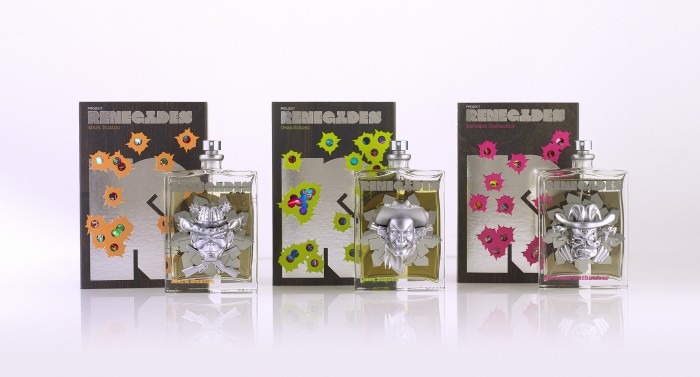 Project Renegades Perfumes Mark Buxton, Geza Schoen, Bertrand Duchaufour
What's different about Project Renegades, is of course, it is created by perfumers, without focus groups or boundaries. Geza, Mark and Bertrand had no restrictions on what materials to use, so they chose a high proportion of natural ingredients. They have created a fictional world and their avatars have colt pistols for ears, wear Stetson hats that morph into a peyote cactus. Perfumers as gunslingers; world class perfumers gone rogue.
According to Geza Schoen, "Renegades is about playing around, not taking ourselves seriously". Mark Buxton says, "Fragrances aren't daring enough. We are the Freaks who are going to change that". What does Bertrand Duchaufour think about this project? "It's not just edgy it's over the edge".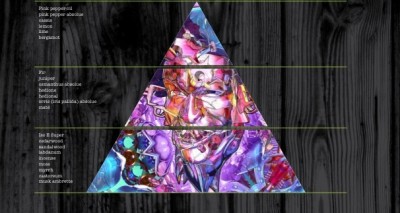 Geza Schoen's Renegades is constructed around pink pepper, creating a portrait of the entire tree. Top Notes: Pink Pepper oil, pink pepper absolue, cassis, lemon, lime, bergamot; Mid Notes: Fir, Juniper, osmanthus absolue, hedione, hedional, iris pallidia absolue, mate; Base Notes: Iso E Super, cedarwood, sandalwood, labdanum, incense, myrrh, castoreum, musk ambrette.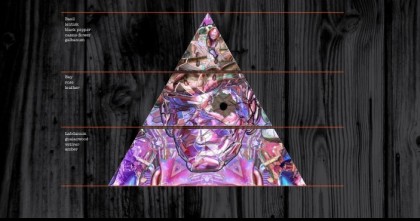 Mark Buxton's Renegades is woody, spicy and circles around a smoky leathery rose. Top Notes: basil, lentisk, black pepper, cassis flower, galbanum; Mid Notes: Bay Rose, leather; Base Notes: labdanum, guaiacwood, vetiver, amber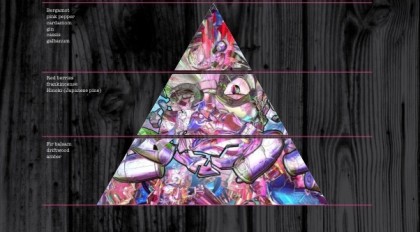 Bertrand Duchaufour's Renegades opens with pink pepper and ends in a sea breeze. Top Notes: Bergamot, pink pepper, cardamom, gin, cassis, galbanum; Mid Notes: red berries, frankincense, Hinoki (Japanese Pine); Base Notes: Fir balsam, driftwood, amber
So which Renegade are you?
Suggested retail prices RRP of £155, 195 Euros. Coming soon you will be able to enter the phantasmorgic world of Projects Renegades online and at select retailers late May
Via Project Renegades (thanks guys)
-Michelyn Camen, Editor in Chief