The Beautiful Mind Series Intelligence & Beauty, Volume 1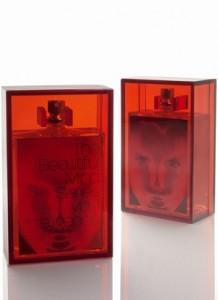 Geza Schoen is one of perfumery's rule-breakers. He has walked what he talks as he has created things as diametrically different as Clive Christian X and 1872 for Men, Escentric Molecules 01 to Pussy De Luxe. It is unlikely that any perfumisto will make a mistake on which one of those fragrances they are wearing. Yet Hr. Schoen shows the same attention to detail in both of those fragrances and there is a senseof an artist following his own drummer and not blindly following a brief. It is why I always look forward to wearing one of Hr. Schoen's creations because I find I'm likely to be surprised by what I experience.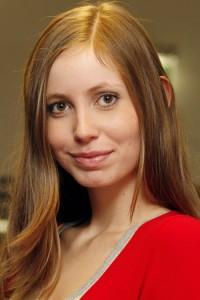 [Christiane Stenger, A Grandmaster of Memory]
For his latest fragrant endeavor he has created the first fragrance in The Beautiful Mind Series: Intelligence & Beauty. Instead of looking to the latest "no brain all physical beauty" celebrity as inspiration, he chose Christiane Stenger who at the age of 12 became a Grandmaster of Memory. In the accompanying press materials with Intelliegence & Beauty Hr. Schoen says, "The Beautiful Mind is meant to remind us that a smart woman is a sexy woman." Hr. Schoen also says that Intelligence & Beauty is meant to be "An ode to summer and its memories." In working with Ms. Stenger and her memory skills in conjunction with Hr. Schoen's manipulation of raw materials; together they created a light floral fantasia that does feel like an intelligent hand was at work during its composition.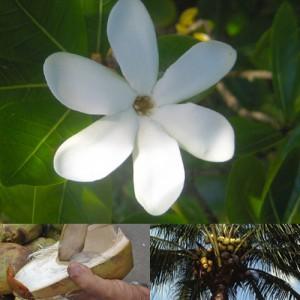 The top of Intelligence & Beauty begins with woody magnolia which is quickly joined by bergamot and mandarin. This creates a typical fruity floral beginning but the heart is anything but typical. Here the floral notes come to dominate most notably, tiare. This is the second fragrance in the last few months I've smelled which has tiare as the central note; Ormonde Jayne's Tiare is the other. This note has an ability to create a sparkling floral core and it allows for osmanthus and rose to feel fresh when combined with tiare in Intelliegence & Beauty.
This is Hr Schoen's and Ms. Stenger's "breath of summer" as the flowers are bursting with life and their perfume is adrift on a warm summer breeze. The base takes a turn for the woods as cedar and sandalwood mix with a warm cashmeran to make which ends Intelligence & Beauty on a softer, yet abstract note.
I agree with Hr. Schoen when he states that intelliegence is beauty but I also think it takes intelligence to create beauty and Hr. Schoen has surely allowed that to happen in the case of The Beautiful Mind Series Intelliegence & Beauty. Good Longevity, Average Sillage Disclosure: This review was based on a sample purchased from www.luckyscent.com -Mark Behnke, Managing Editor