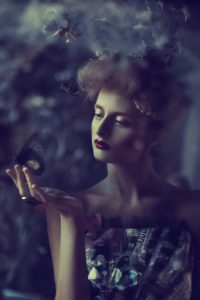 Photo for Dark Beauty Magazine by Ekaterina Belinskaya
"How strange that the nature of life is change, yet the nature of human beings is to resist change. And how ironic that the difficult times we fear might ruin us are the very ones that can break us open and help us blossom into who we were meant to be." – Elizabeth Lesser, Broken Open – How Difficult Times Can Help Us Grow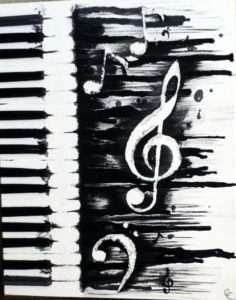 After teaching piano for 40 years I can't help but look at life from a musical perspective. The difficulties I've found performing or composing music, as well as the challenges I encounter as part of my daily life, seem to cluster around modulations, transitions and cadences. In other words, difficulties are directly related to change. When music or life changes key, moves to something different or a section ends, extra concentration and preparation are called for.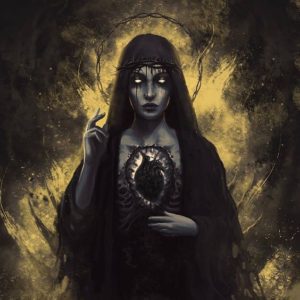 From Pain I Rise by Rafael Tavares
Of course, any piece of music will be much easier to play than the song we call "Real Life". In a written composition, even one that is open to extensive interpretation, the path is notated and the plan is clear. In life, however, there are countless variables and many important things are hidden. From moment to moment living is as much about free improvisation as it is about goal setting. Despite my best-laid plans, serendipity always seems to reign supreme while reason and linear logic play a limited role. I tend to look on my life – past, present and future – as a kind of magic. This is not hard for me to do, as I believe that everything in the world around me, the "animate" and the "inanimate" (whatever that means), carries a unique vibration, a kind of energetic or musical signature that can be ignored or modified for good or ill. How we relate to the world around us determines the magic of our lives. If we are sensitive to these vibrations we can tweak the modulations, transitions and cadences and make them work for us.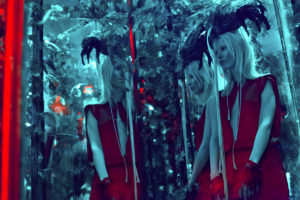 Photo for Dark Beauty Magazine by Ekaterina Belinskaya
And of course – perfumes can be chock full of the exact vibrational magic that we need. I especially love Indie fragrances, because I think I can sense the personas and intentions of the artisans in their perfumes.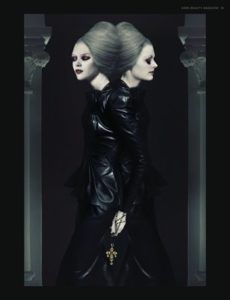 Photograph for Dark Beauty Magazine
Today I am reviewing two fragrances that have helped me through recent "real life" transitions. Both are by one of my favorite perfumers and magical practitioners, Catamara Rosarium of Rosarium Blends. I can't think of a better way to usher in 2017 than with one or both of these magical creations. They are designed to provide strength to cope with change and to bring important hidden matters to light – perfect perfumes for transitioning to a New Year.
"Sometimes good things fall apart so better things can fall together." -Marilyn Monroe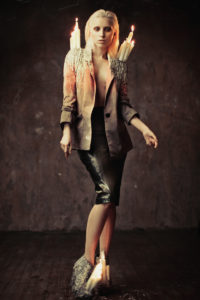 Photo for Dark Beauty Magazine by Ekaterina Belinskaya
The first fragrance is Dom, my power suit perfume. I love wearing Dom as I find people are drawn to me -or to the scent of Dom! A dab of Dom and problems and misunderstandings just seem to melt away or are resolved with gracious good humor. The single issue I have with this fragrance is that whenever I wear it I tend to lose focus. I find that I am drawn to myself, fixated on the scent, continually sniffing my wrists, completely under the spell of the smell. Dom opens with a thick, rich blend of vanilla, smoke, styrax and myrrh. As the fragrance dries it effervesces to a breath of tangy lemon, Artemisia (mugwort) and neroli, supported by the styrax, vanilla, vetiver and bit of patchouli. This luscious and distracting combination stays in place, easily for eight hours. The sillage is moderate to strong. I have been able to smell it on clothing up to 18 hours after application, very unusual for an all-natural fragrance.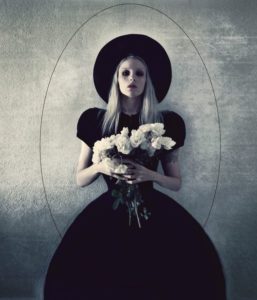 Photo for Dark Beauty Magazine
To paraphrase Catamara: "Dom perfume is for domination in all manner of ways and can be worked with different intentions. It can be used for dominating a problem in your life, your boss perhaps or coworker or maybe to dominate a spirit. The perfume can also be used to repair the damage done after having been dominated by something or someone else. Dom renews confidence…" Fragrance notes: Vanilla, Smoky Vetiver, Neroli, Lemon, Patchouli, Myrrh, Mugwort and Black Storax.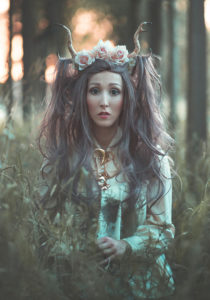 Photo Appearance KNAS for Dark Beauty Magazine
I love how Catamara describes the second fragrance – Manifestation:"This is a sweet and gentle spirited perfume, but it is not defenseless. Like a fairy wielding a hammer, or a beautiful woman who carries an axe, at the core of this composition is strength… from the center the wearer will wait, as a cloud of cherry and dark almond billow outward. Inside this perfume you can sit upright and declare your intentions from a rooted core while the fragrance carries your message. Like gentle voice that finds it's way through the darkness, jasmine slowly dries down into a bed of Lady's Mantle and Frankincense."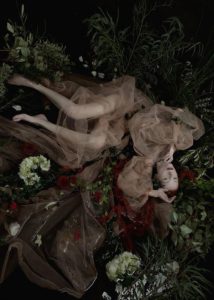 Photo for Dark Beauty Magazine by Ekaterina Belinskaya
This is exactly how I perceive the fragrance myself. The opening is a sparkling cherry coke laced with almond. Manifestation is gentle, as Catamara says, and the sillage is discreet, but insistent and expansive in an airy, billowy sort of way. Manifestation is invigorating and eye opening. It is THE fragrance I go to when I feel there are hidden elements and agendas that need to be revealed. I have to say that while these revelations and manifestations have not always been pleasant, the information brought to light has been absolutely vital for the success of necessary transformations in my life and the manifestation of my dreams and desires. Fragrance notes: Frankincense, Blessed Thistle, Lady's Mantle and Jasmine.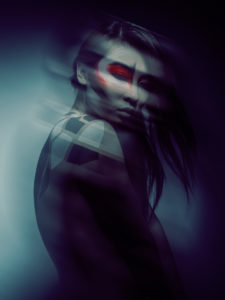 RedForest for Dark Beauty Magazine
"The perfume itself is the base for many forms of magic…The only limitations are the ones we create ourselves." – Catamara Rosarium
Disclosure:In 2014 Catamara and Rosarium Blends generously provided me with a full set of samples. Since then I have purchased several bottle of her fragrances, including Dom and Manifestation. My opinions are my own.
Gail Gross – Sr. Contributor
Art Direction: Most of th photography can be found in Dark Beauty Magazine. I chose these photos to illustrate the magic of Catamara's perfume and they are not ffiliated with CaFleureBon nor Catamara Rosarium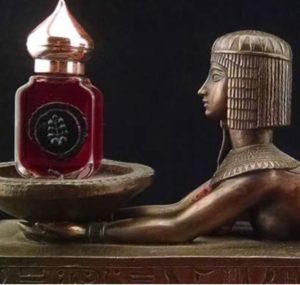 Dom photo via Rosarium Blends
Thanks to the generosity Catamara and Rosarium Blends we have a draw for a choice of 1 oz of Dom
or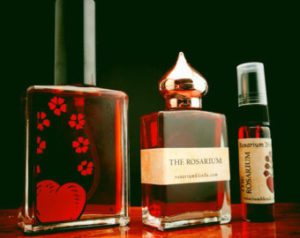 Photo via Rosarium Blends
Manifestation (1 oz)
This draw is open to one registered reader worldwide (be sure to register or your comment will not count). To be eligible for the draw please let us know where you live in your comment and tell us what appeals to you about Dom and/or Manifestation, where you live if you believe fragrance is magic and what you are hoping to bring into your life for 2017. Draw closes 1/4/2017
We announce the winners only on site and on our Facebook page, so Like Cafleurebon and use our RSS feed…or your dream prize will be just spilled perfume.