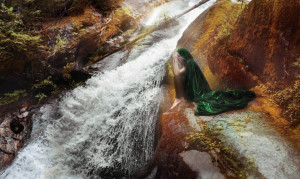 Meditation at Denadora Falls Kindra Nikole
Felicia Shenker of Ousia lives in Montreal's arty, eclectic neighborhood, le Plateau, where artisan Bohemia is still the norm, as far as normatives go (ah, SoHo, we never knew ye….); Ousia ( 'oo-see-ah' ) is a Greek word meaning "essence", or, "the enduring being-ness." With a degree in Studio Art & Art History, (a poet and essayist, when not engaged in Ousia), Felicia's refined aesthetic extends into a prosaic natural perfume collection with great thought and a nose for minute olfactory detail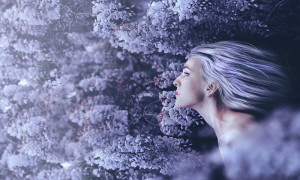 Lilac Study is an exploration into accord building, something Felicia does with microscopic flair- a singular goal with a host of participants. It simply is the scent of lilacs. No amount of purple prose could touch these purple blossoms. Felicia has me hooked, for if she can so exactingly, lovingly give life to the idea of lilac, if my mind is not racing to pick apart the formulation but instead accept it as its intended purpose… what could she imbue into her other works?!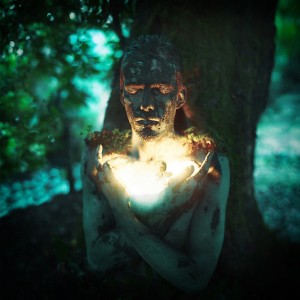 Hieros (Greek: "sacred" or "sanctified") is a citrus on clary sage sacrament; a holy rite given by the Greenman himself. After initiation with blood orange and lemon- hypnotic, euphoric clary sage begins it's ritual- a note beloved for it's diffusive herbal/nutty narcotic affects. Cardamom and green pepper modify the often overwhelming note and we are brought back to a sense of reality with the sweet Peru balsam chypre type base. Notes: blood orange, lemon, juniper berry, green pepper, orange blossom absolute, clary sage, cardamom, clove, oakmoss, labdanum, Peru balsam, benzoin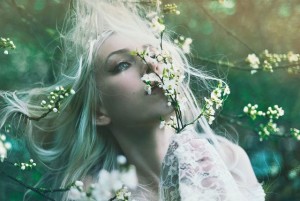 Les Irides (French: "irises") is a most iridescent muguet accord- a beautiful example of Felicia's capable talents- a vivid green mandarin lofts lily until a hand tinctured orris root and 'vegetal musk' bring a lasting calm to the intensity of impossible petals. Delivering longevity and complex, realistic structure- the terms "lily-of-the-valley" and "lily" no longer seem signposts of synthetics. Notes: bergamot, green mandarin, muguet accord, natural lily accord, orris root tincture, opopanax, ambrette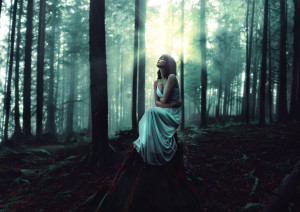 Les Eaux (French: "the waters") is an opulent juniper energized with white grapefruit and grounded in anise evergreen. Fresh, yet deep- it holds equilibrium between the acidic top notes and buttery base notes of juniper itself while the classic combination of rose and jasmine call to the soft wooden dry down. Notes: white grapefruit, juniper berry, tarragon, fir, cypress leaf, sweet fennel, Egyptian rose, Egyptian jasmine, oakmoss, labdanum, benzoin, light patchouli
–Einsof, Natural Perfume Editor
Disclosure: Samples sent by Ousia Parfums for review, You can read Felicia Shenker's Ousia Blog here for further insight into her perfumery and how a natural perfumer creates a meme of lilac and muguet, which are unusual in botanical fragrances.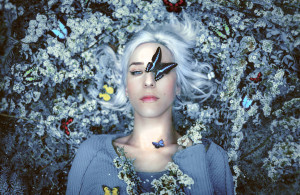 Hide and Seek
Art Direction: all images are by Kindra Nikole,from Seattle Washington who does such beautiful conceptual photography with surreal dreamscape and natural themes. Her website is here. There is no affiliation with Ousia parfums but these images spoke to me as I read Einsof's reviews. What a wonder the natural perfume world is that I learn of a new talent. Michelyn Camen
Thanks to Felicia Shenker we have a draw for two samples of a reader choice to one CaFleureBon US or CANADA registered reader. Please leave a comment with which two of Felicia's natural perfume appeals to you and why.
Draw closes 7/28/2015 We announce the winner's only onsite and on our Facebook page, so Like CaFleureBon and use our RSS option…..or your dream prize will be just spilled perfume