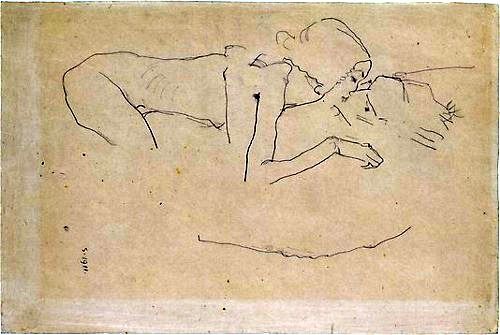 The Kiss, 1915 by Egon Schiele
Lean in to kiss me in all the places where the ache is the most special" ~ Sanober Khan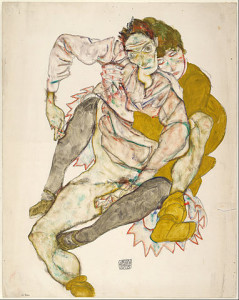 Egon Schiele Seated Couple 1915
When you think of musk perfume what do you think of? Does your mind immediately go to "skank", heavily animalic or generic muscone fragrances? Are you one of those people who are anosmic(cannot smell) to musk, that happens too. There are so many musk accords used in perfumery that even those who 'think' they hate musk notes, will find one they love. My favorite musk scents are the white musks that are lighter and more sheer. Spanish perfumer Daniel Josier (who studied with Jean Claude Ellena) masterfully blends both types of musk, animalic and white, with buttery amber, sensual rose, and spicy balsamic notes, in his unisex fragrance Le Musk.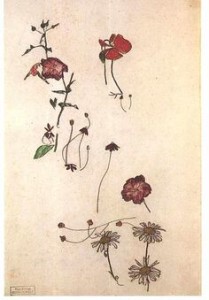 Egon Schiele, Flower Studies.
The opening of the fragrance begins with sheer skin scent aroma slightly sweetened by rose, and accented by the warmth of velvety amber. As the fragrance dries down it develops more depth with woody notes and slightly heavier more animalic tones. After a few hours you're left with a wonderfully lingering base of tonka bean, labdanum, and more musks that give me a "sex in the shower" vibe.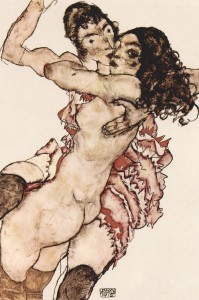 Egon Schiele Couple Embracing
When wearing this fragrance I imagined the struggle of passion and lust battling against the innocence of one who desperately desires to convince their self that there's more to the rendezvous and perhaps there's a glimmer of love behind the dark clouds of seduction; but alas, our Samson has only fallen victim to another Delilah. Due to all the various musks accords the longevity of Le Musk literally lasts all day, but the sillage is very close to the skin.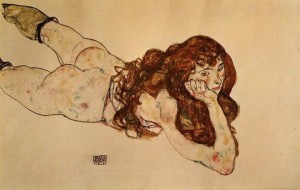 Female Nude Lying on Her Stomach Egon Schiele
Futile Conversation by The Nosey Artist
Baby what's the fuss?
The reason for lack of trust?
Our signs have fell on the cusp,
Can't you see we're a must, must, must, must?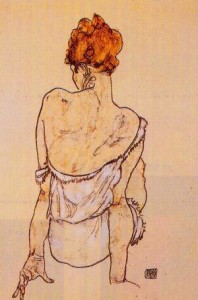 Egon Schiele – Seated Woman from Behind
Yup,
But I know this is just lust,
The pleasure felt from our touch
The pheromones from your musk, musk, musk, musk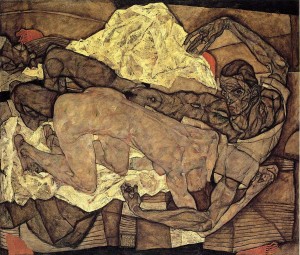 Lovers Man And Woman Egon Schiele
Well, still tell me you love me,
Still tell me you need me
I'm ok with your lies,
Long as you believe me
My body is hungry,
My spirit is greedy
I've been craving your curves,
I need you to feed me
I need an adventure,
A change of the weather
I've accepted the fact,
That we are not meant for forever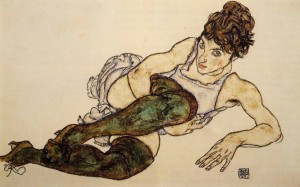 Egon Schiele. Reclining Woman with Green Stockings (1917).
Boy your so immature,
Pick your heart off the floor
Put it back in your chest,
And don't make a move till you're sure
Once we open this door,
Nothing stays the same
The only thing you'll gain from this,
Is just regret and shame…?
Notes: Angelica, white musk, musk, woody notes, rose, tonka bean, musk, labdanum
Disclaimer: I received my bottle of Le Musk via Daniel Josier
-The Nosey Artist, Contributor
Art Direction, Michelyn Camen; I used Egon Scheile's sensual paintings to bring The Noesy Artist's Rap review to life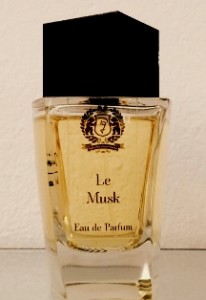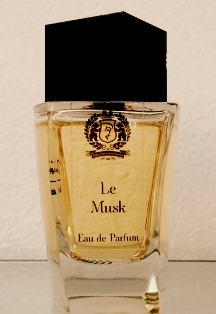 Thanks to Daniel Josier we have a worldwide draw for a full bottle of Le Musk for our registered readers. To be eligible, comment below what you liked about The Nosey Artist rap review and how do you like your musk??? Draw end 4/17/2016
We announce our winners via our website and Facebook page so be sure to like Cafleure Bon and follow our RSS feed or your dream prize will just be spilled perfume.