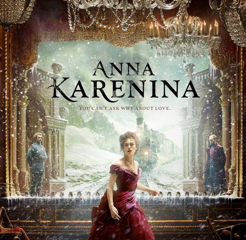 Joe Wright's gorgeous production of the epic Anna Karenina (amazing screenplay by Tom Stoppard) is set in two worlds, the first is the highly-charged and passionate world of Anna and Vronsky, most scenes were literally filmed in a theater on a proscenium stage as a way of echoing their dramatic relationship. The second is the story of Levin and Kitty that at times breaks the theatrical fourth wall allowing the naturalism, warmth, and quiet of their union to flood the screen.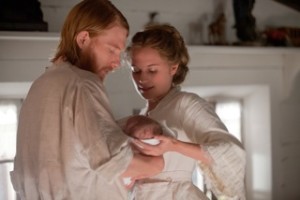 The obvious story in Anna Karenina is of course Anna's story and her affair with Vronsky that in the end destroys her. But after sitting through the two-hour film, it was the story of Levin and Kitty that left an impression, especially an olfactive impression. Levin's character is reflective, deeply in love, earthy. He works in his father's fields as a way to understand and feel closer to the world he lives in. Kitty slowly comes to realize her love for Levin and eventually leaves her family and comforts of city life to live on the farm as Levin's wife. We witness Kitty's steady evolution from overindulged ingénue to a self-assured loving woman. There is a brightness and lightness about Kitty.
"He could not be mistaken. There were no other eyes like those in the world. There was only one creature in the world who could concentrate for him all the brightness and meaning of life. It was she. It was Kitty."
Leo Tolstoy, Anna Karenina
The stunning visuals of the film inspired me to create an olfactive world for it. Stylized hands and gestures became a window into each character's soul. Levin feels connected and comforted by nature, he works with his hands in order to make more sense of the world. Notes of pine, hay, grass, honey and sandalwood came to mind as I watched the film. Kitty's uses her hands to wash Levin's ailing brother, and it is Kitty who cares for her baby, not a nurse. Notes of lemon, basil, fresh-cut grass, fresh-cut roses seemed to fit for Kitty. There is a dangerous dance scene between Anna and Vronsky that includes the most intricate hand movements that symbolize the passionate world they are about to enter. Notes of leather, violet, jasmine, neroli, tobacco, came to me as I watched them dance.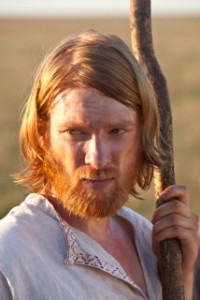 Levin as portrayed by Domhnall Gleason
For Levin
01 Sunda, Odin, Eau de Parfum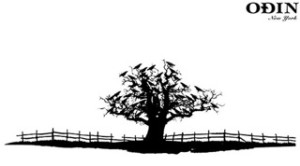 Sunda makes me feel comforted and relaxed. All parts of this fragrance seem to be working in harmony from the first to final impression. Notes of juniper, cedar, and bergamot spike at first, but then settle and allow a tempered powdery heliotrope, and spicy black pepper to permeate. Tonka bean and sandalwood complete this fragrance giving a sweet creaminess throughout. It gets better and better as it lives on the skin. I just want to hold the person wearing it.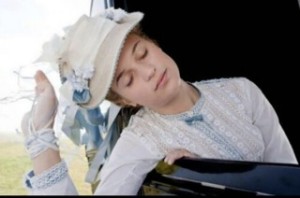 Kitty as portrayed by Alicia Vikander
For Kitty
L'Ombre Dans L'eau, Eau de Parfum, Diptyque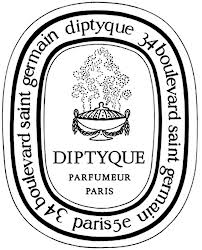 L'Ombre is a floral fragrance, but not in a wallflower way. When I wear it I feel feminine in a strong way. I loved that the inspiration for the original EDT came from Diptyque's potpourri maker after she smelled her hands soon after picking blackcurrants for jam and cutting roses from the garden. The fragrance has been recently reformulated into an EDP. It is extremely green; notes of blackcurrant leaves and rose are intensified. As I wear it starts out tight and specific on the skin, but then it expands and becomes fresh and airy, freeing.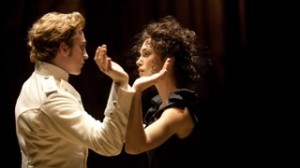 Vronsky & Anna as portrayed by Aaron Taylor-Johnson & Keira Knightly
For Anna Karenina the film, and a shared fragrance for Anna and Vronsky
Aleksandr, Arquiste Parfumeur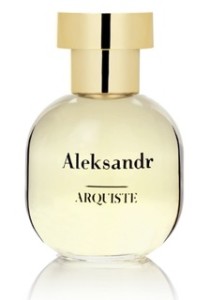 As I wear Aleksandr I instantly think of a snowy forest. It's a beautiful sexy fragrance (influenced by a Pushkin story) worthy of Anna and Vronsky. The top is powerful – it starts out cold and transparent, its heart of Violet and Balsam reminds me of powdery snow. A leathery note comes rushing up the center of the fragrance to heat things up.
-Valerie Vitale of Soliflore Notes, Contributing Editor
Editor's Note: We congratulate Carlos Huber of Arquiste Parfumeur who was awarded Fashion Group International's Rising Star 2013- Beauty/Fragrance Entrepreneur
Joe Wright was the director of of the Brad Pitt Chanel No.5 commercial and ad campaign.