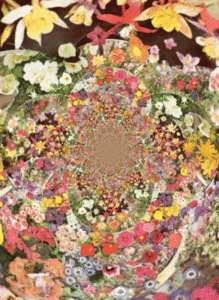 Digital Art by Michelyn
Despite the growing trend in beauty towards ingredient transparency, one area that remains a mystery is fragrance descriptions. To be clear, fragrance descriptions are not ingredient listings, but instead subjective interpretations of a scent profile.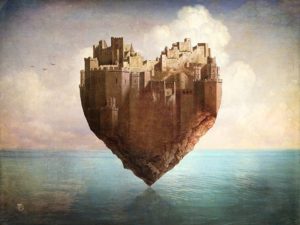 "My Heart is my Castle" by Christian Schloe
Some descriptions such as "dirt" and "concrete" are more obvious in their fantasy origins, but even when a fragrance is described as having straightforward notes like oud, sandalwood, or rose, it doesn't guarantee that these ingredients are actually part of the formula.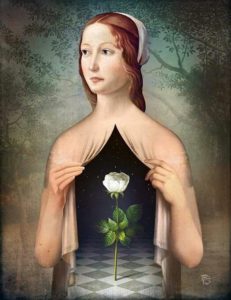 'The Rose' by Christian Schloe
On the other hand, many raw materials don't smell like most people would expect them to. For example, true rose absolute is earthier than floral. And oud on its own smells nothing like many of the current oud fragrances.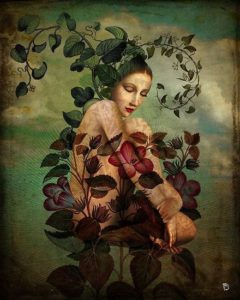 by Christian Schloe
So what is in a fragrance? Fragrance ingredients can be broken down into four main categories:
1. All natural—absolutes, essential oils, concretes
2. Naturally-derived—aroma chemicals that exist in nature, derived from a botanical source
3.Synthetic versions of naturally occurring ingredients
4.Synthetically derived ingredients which don't exist in nature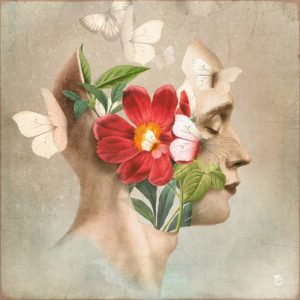 Today He Felt Life by Christian Schloe
Combinations of ingredients from any or all of the above categories can yield a countless variety of fragrances. Even the same exact ingredients combined in different ratios can yield a completely different scent profile. The interpretation of the scent then becomes just as important as the ingredients themselves.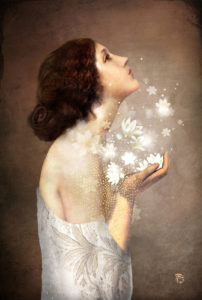 The Wish by Christian Schloe
For instance, a fragrance with a scent profile of gardenia might include jasmin absolute to add a natural facet, but the scent still smells predominantly like gardenia. In this case, it would be misleading to include jasmine in the fragrance description, even though the formula contains jasmine.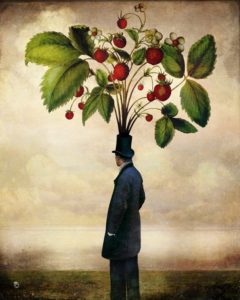 The Optimist by Christian Schloe
In the same way, it could be misleading to describe a fragrance as "peach" simply because it contained Aldehyde c14 (which on its own, smells like peach), especially if this note was added as part of the "floralcy" in a floriental fragrance.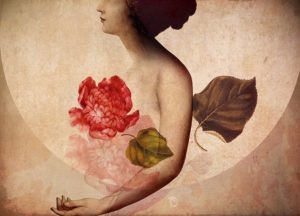 Christian Schloe©
There are countless examples—and I encounter several per day—where fragrances and brands would be better served by a more holistic approach to scent descriptions. Lately, I've been giving clients both 'actual notes' and 'fantasy musings' to bridge the gap of information. I hope this will help to raise awareness and slowly begin to shift perspective to the importance of both composition and ingredients.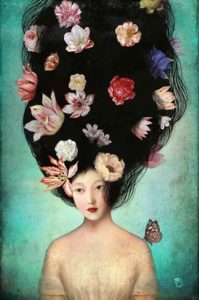 The Botanist's Daughter by Christian Schloe©
Only once you begin to look beyond top, middle, and bottom notes, and their corresponding fragrance descriptors, can you truly begin to understand the art of perfumery.
–Sherri Sebastian, Monthly Contributor and Professional Perfumer. Visit her site
Art Direction: Michelyn Camen-I used the surreal images of Christian Schloe© You can see his work here
Sherri Sebastian is a professional and independent perfumer working in Los Angeles. She also holds a seat on the board of directors for the American Society of Perfumers.
How often do you rely on listed perfume "notes"? Do you take them literally?