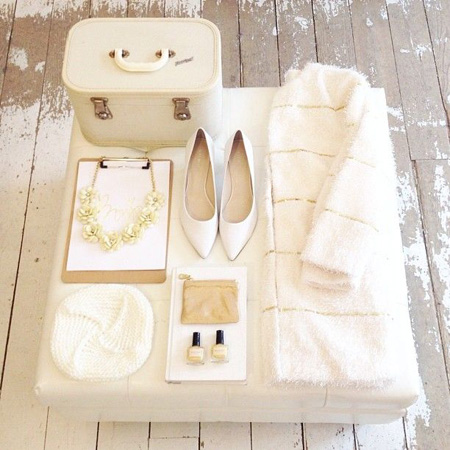 As a fashionista, "winter white" has always been one of my favorite phases, in that in contrast to other whites, it implies luxury rather than austerity. Winter whites are dense, textured, and warm, and these are the descriptives that come to mind when I think of House of Matriarch's Coco Blanc, composed by perfumer Christi Meshell in 2013. This all-natural take on white chocolate (think Belgian, not supermarket), which won a gold medal at the prestigious Taste TV Artisan Fragrance Salon, is the best in class of a rare breed, the elegant gourmand. Coco Blanc is composed of top quality, rare ingredients that include sandalwood, massoia lactone, Hawaiian vanilla, chai spices, butter, and a special reserve vintage natural musk. While the notes themselves are exquisite, it is the way they are blended into a symphony that makes them quite literally mouthwatering.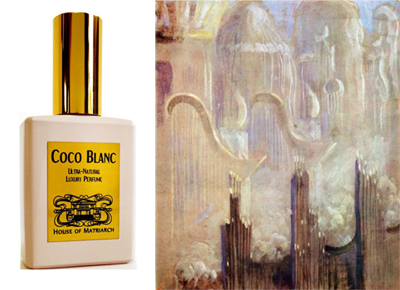 Creation of the World IX by Mikalojus Ciurlionis
Coco Blanc opens with a strong blast of buttered rum that quickly morphs into something very much akin to mother's milk. The contrast is disconcerting at first, but then the chai spices come up like steam rising from a latte and knit the two concepts together, reminding one that babies arise from conception.
Shortly thereafter the massoia lactones come to the forefront. This exotic tree bark is reminiscent of coconut and sandalwood and brings to mind a banquet table filled with macaroons. However, the sweetness soon subsides and is replaced with a rich, nutty undertone reminiscent of pistachios. At this stage, Coco Blanc stimulates synaesthesia, as it brings to mind the tactile sensations of ermine and velvet draping the White Queen.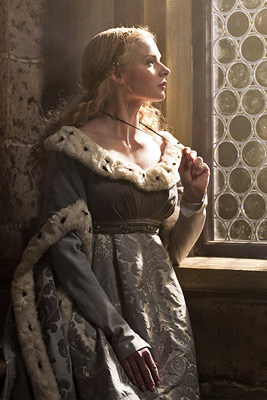 Rebecca Ferguson as Elizabeth Woodville, The White Queen (BBC Series based on Phillipa Gregory's first novel in The Cousin's War)
In drydown, costly mysore sandalwood and vintage musk blend smoothly with the buttery massoia to create a skin scent that is somehow both clean and erotic. The White Queen is taking her milk bath to preserve her beauty, and the remedy is working to continue to bespell Edward IV, who was so enamored with his Queen, each time he returned from his many wars, he would gaze upon her and say "Wife..to Bed!!!".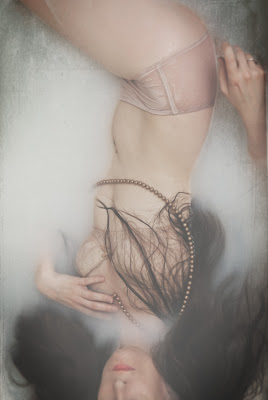 Milk Bath by Elise Hanley
I don't often get this excited about all-natural perfumes, but I will admit that once Coco Blanc gets to the macaroon stage, it is so delectable it presents a very real temptation to lick one's own skin. Coco Blanc is my first foray into this line, but it makes it very obvious why House of Matriarch won Cafleurebon's Best Indie Fragrance Line of 2013.
Review based on a sample provided by House of Matriarch. Coco Blanc is available in a range of sizes and prices from $24 to $250.
Nancy Knows, monthly contributor to Cafleurebon and editor of the fragrance blog Make Perfume Not War.
Thanks to the incredible generosity of Christi Meshell of House of Matriarch, we are thrilled to offer a draw of a 3.3 ml bottle of Coco Blanc to any reader worldwide. To enter the draw, please leave a comment stating what your favorite House of Matriarch fragrance is (or one you will like to try), who your favorite Queen is, and where you live. Draw closes February 17, 2014
We announce the winners only on site and on our Facebook page, so Like Cafleurebon and use our RSS option…or your dream prize will be just spilled perfume.