Photos by Providence Perfume Co: Perfume Oils
I have been following the talented perfumer Charna Ethier since 2010 and have been captivated by her complex hand blended line of natural perfumes. I have so many favorites but it is the Treatment Body Oils in Orange Blossom and Amber that are part of my every day repertoire. There is something about perfume oils that I have always loved, from back in the day when I fell for Sage Machado Onyx, Sarah Horowitz Perfect Kiss and Aroma M Geisha Noire. I love the convenience of a rollerball mini that I can slip into my bag and I have always been a sucker for pretty packaging. I haven't found a 100 percent botanical line of oils that appealed to me…until now.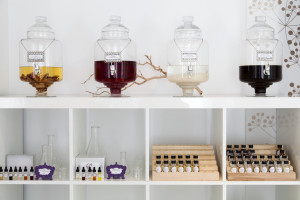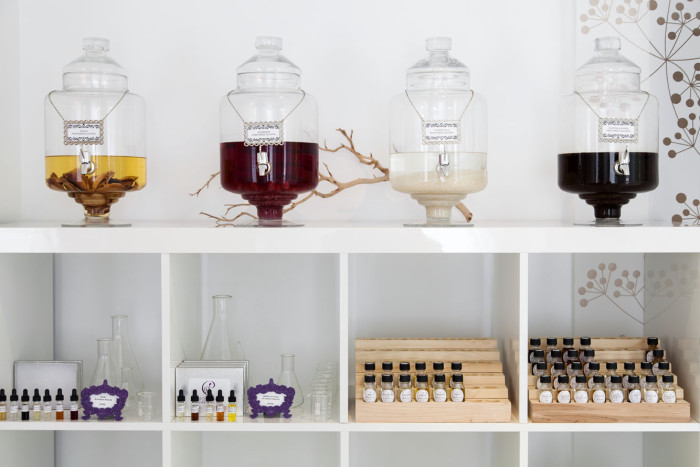 Providence Perfume Co Store Display- 301 Wickenden Street, Providence, Rhode Island
Charna Ethier has created six all natural, highly concentrated perfumes composed of quality essences of bulgarian rose, jasmine, sandalwood, narcissus and orange blossom in carrier oils. Charna explains that oil based perfumes last longer on the skin than alchohol based fragrances. Many natural perfume oils on the market have little sillage, so a high concentration of essential oils are neccesary to lift the scent and the artisan's skill is neccessary in the blending so they don't smell heavy or linear.
As many of our readers may know, Providence Perfume Co has a retail pein Rhode Island where Charna Ethier sells her fragrances, When she added a custom blending bar sales started to skyrocket. Many customers had never smelled natural perfume before, or had negative notions that naturals were for hippies, so she created this collection to appeal to both newbies to natural and a more discriminating perfumistas who expect depth and complexity in fragrance.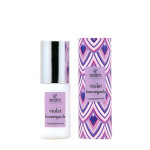 Violet Beauregarde : a nod to the bubble gum chewing character (who turnes into a bluberry) in Roald Dahl's Willy Wonka; Notes: ylang ylang, violet leaf, alpha ionone, vanilla, sandalwood, mimosa, jasmine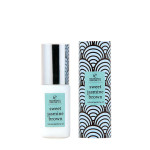 Sweet Jasmine Brown: Inspired by the jazz classic of 1925, performed by such legends as Count Basie, Louis Armstrong, Jerry Lee Lewis and Ella Fitzgerald (It is the theme for the Harlem Globetrotters too!) Notes: jasmine, vanilla, pink pepper, tonka, cocoa nib, ylang ylang, musk, ambrette (a young ballerina dancing the part of the Black Swan in Swan Lake)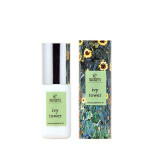 Ivy Tower: Chrystalline with a delicate green floral scent resting on a soft bed of sandalwood. Notes: narcissus, mimosa, blue tansy, lily, sandalwood, geranium, jonquil, jasmine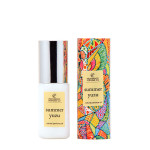 Summer Yuzu: Good Day Sunshine! Yuzu is a Japanese fruit that gives off a complex scent of mandarin, graperfuit and lemon. Just what you need when you are feeling glum. Notes: rose, black currant, cedar wood, fir, vanilla, bergamot, myrtle (Prozac for Perfumsitas; helps with SAAD)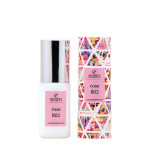 Rose 802: The area code in Vermont is 802 where the roses grow wild and the air is redolent of fir trees in shady forests and blackberry brambles Notes: rose, black currant, cedar wood, fir, vanilla, bergamot, myrtle (This remninded me of Diptyque L'eau de L'eau which is incredible for a natural)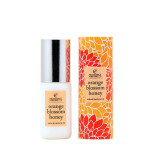 Orange Blossom and Honey Summertime is and the living easy…bees buzz in a golden garden all year long. Notes: honey, vanilla, neroli, balsam, tonka, orange blossom, ginger, sweet orange (I can't resist Honey, Ginger and Orange Bossom)
–Michelyn Camen, Editor in Chief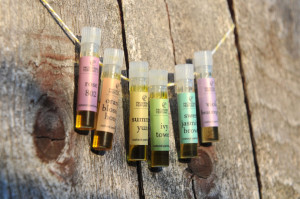 Providence Perfume Co Oils Sampler Set
At $50 for 5ml and beautiful packaging (that is as much eye candy as the scents are nose candy), you will want to buy a few. Thanks to Charna Ethier of Providence Perfume Co, we have a worldwide draw for a sampler of all six perfume oils. If you live in the CON USA you can choose between any 5ml rollerball or the sample set. Leave a comment on your favorite Providence Perfume Co. which of the new perfume oils appeal to you (if you are in the USA and choose a rollerball be sure to note the one you would like to win) and where you live. Draw ends 10/14/2014
We announce the winners only on site and our Facebook page, so like CaFleureBon and use our RSS option…or your dream prize will just be spilled perfume