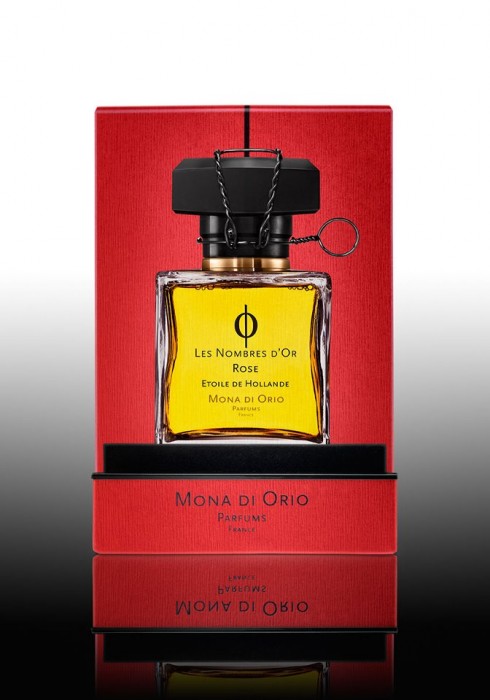 Launched as a salute to Mona di Orio's life and work as a perfumer, Rose Etoile de Hollande is the culmination of Mona's study of a special rose that climbed the walls of Maison Sainte Blanche in Cabris, France. And like her other complex perfumes, Rose Etoile de Hollande is no ordinary rose: powdery and spicy, with a round, lush white peach note lifted by aldehydes, and sprinkled with clove.
According to her long time business partner Jerouen Oude Sogtoen "Mona finished it last year , she worked on it for a long time. We always had other priorities .. But when she passed away I knew it was time.. Mona is the etoile ( star ) of Holland for me.The perfume evokes a rose at once regal, joyous and sensual, its progression from top notes to base notes gathering depth and beauty as it progresses. To put it succinctly, Rose Etoile de Hollande is mesmerizing".
Notes: Bergamot from Calabria, White Peach, Heliotropine, Bulgarian & Turkish Rose, Geranium from Egypt, Clove, Patchouli, Cedar from Virginia & Atlas, Vanilla from Madagascar, Bezoin from Siam, Ambre, Baume de Perou.
Our thanks to Jerouen for sharing his notes and thoughts with our readers. (Mona di Orio's Oud received the Best of 2011 and Mona di Orio was named CaFleureBon's perfumer of the year by Managing Editor Mark Behnke. I will always cherish my interview with her last year).
–Michelyn Camen, Editor-In-Chief