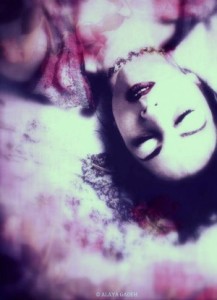 Photo by Alaya Gedah
"An inordinate passion for pleasure is the secret of remaining young"-Oscar Wilde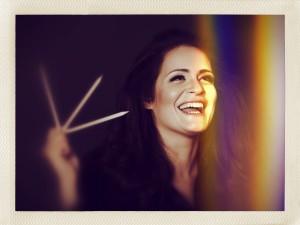 Viktoria Minya
The definition of a hedonist is a person whose life is devoted to the pursuit of pleasure and self gratification. Viktoria Minya has embarked on her own pursuit of perfume pleasure with her Hedonist collection. The award winning Hungarian perfumer originally worked for various perfume houses in Grasse, France before she ventured out on her own to found her company and develop a signature fragrance line that merged the skill of traditional perfumery with the innovation of the modern fragrance world. As an independent perfumer Viktoria isn't shackled by briefs and budgets and is solely driven by what inspires her and speaks to her heart.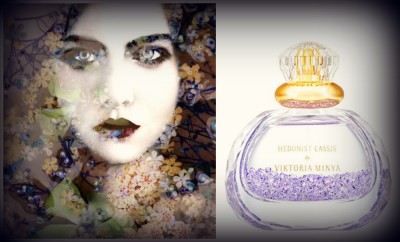 With a Kiss from You Alaya Gadeh and Hedonist Cassis by Minya Viktoria
Ms.Minya's first fragrance Hedonist is a rich and provocative gilded ambrosial fruit and floral indulgence. Since its 2013, release she has launched Hedonist Iris and Hedonist Rose and this year Viktoria Minya has graced us Hedonist Cassis.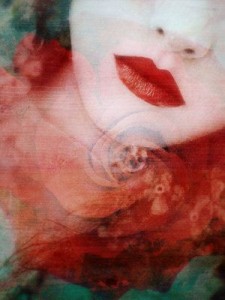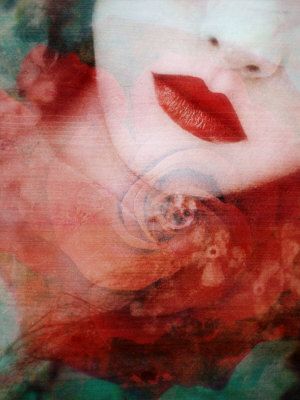 Lips As Red Like A Rose Alaya Gadeh
Hedonist Cassis has a sensual quality and feels like one is caressed by passion as it transforms on the skin. The juicy and tart openeing draws the mind back to a moment in time where responsibilities are non-existent and the desires of the body dictate the plans for the weekend. With Bulgarian rose at the heart, Viktoria leads us further into the world of the hedonist and one seems to become flustered and short of breath as the seductive petals trace their lips along the side of your neck and glide their nails across your bare chest.
Gypsy Purple Alaya Gadeh
Just before you experience sensory overload the smell of fresh cut grass, incense and cedarwood notes calm the mind and enchant the soul. I particularly love the musk drydown in Hedonist Cassis, as it blends perfectly with the creaminess of the cedarwood and seems to make the black currant note from the opening last through out the entire development of the parfum. The sillage is exceptional and the projection is perfect for everyday use. The fragrance may be marketed as a fruity floral for women, but I've never gender associated fragrance before and I loved wearing it. Notes: black currant, Bulgarian rose, fresh cut grass, cedarwood, musk.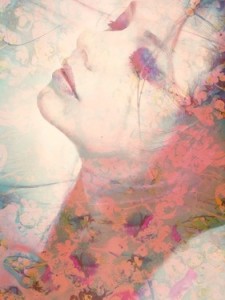 Caressed by Passion Alaya Gadeh
Plaisir by The Nosey Artist
As I removed the tattooed covered arm that lay stretched across my breast I lifted my self out of bed to survey the aftermath before me; empty wine glasses everywhere, a few champagne flutes lay scattered across the open floor. When I was younger I would have thought, "Oh what a night!", but now that I've approached my mid thirties the only thought that came to mind was, "I hope some one is out fetching breakfast…"
I managed to place my feet on the floor and carefully step over all the half naked bodies covered in what appeared to be various colors of glitter and make my way into the kitchen for some tea. Even with a massive hang over and an even more enormous appetite I was caught in wanderlust as the tart aroma from the dried black currant fruit, the freshness of the green tea leaves, and the seductive addition of dried roses rose to my nose when I poured piping hot water over the tea bag and into my cup.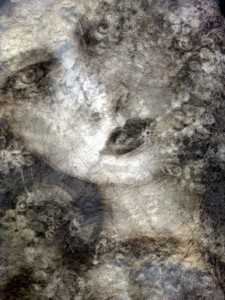 Kiss of Eternity Alaya Gadeh
15 years ago when I inherited a massive fortune from my passing father I decided to conduct a life long experiment of living life for one reason and one reason only-please in all of its various forms. Yes I, the daughter of a conservative cattle rancher from East Texas, decided to become a hedonist and see if happiness could truly be bought or not. I traveled the world at every opportunity, I partied with the oil barons of Dubai, I smoked opium with the rich kids of Morocco, I attended Fashion Week in Paris front row and center, I partied at the beaches on the French Riviera, and slept with any and every super model of my choosing from Belgrade to Bolivia, both male and female. And you know what? Not a single one of those moments have ever given me more pleasure than the comforting, yet seductive aroma of my black currant tea; it seemed to remind me of my youthful days in the country when innocence was still a part of my personality.
I lifted my cup to my lips and inhaled the scent from my love once more before I took a sip. In all my years of pleasure I've learned two very important things: One, is that pleasure can be bought but money alone can never sustain it. And two, that often the finest pleasure in life aren't necessarily the most expensive; such as the case of my tea, which a 30 day supply only cost me $250 to import from Indonesia…A slightly sarcastic smile came to my face as the later sentence passed through my mind once more, then a rap at the door…that better be my damn breakfast.
Disclosure: I received my sample from Indigo Perfumery
Art Direction: I love the sensual feminine and floral art of Alaya Gadeh, a German photographer and digital artist whose work is uninhibited and without constraint. In short…hedonistic. Ms. Gadah is not associated with Viktoria Minya Perfumes and I have used her art as it spoke to me. Her work is copyright and can be purchased on artistisrisings.com Viktoria Minya Eau de Hongrie was a 2014 CaFleureBon Best of Scent. MC
Courtesy of Ann at Indigo Perfumery we have a draw for two Viktoria Minya sample packs (Hedonist, Hedonist Rose, Hedonist Iris and Hedonist Cassis for two lucky USA readers, all you have to do is comment on what you liked most about the review or The Nosey Artist's prose and why you would like to win. You must be a registered Cafleurebon reader (yea yea we know) in order to be eligible so if you haven't done that (click on the hyperlink) then be sure you do. If you have a favorite Viktoria Minya perfume (or one you want to try we would love to know. Draw closes 12/26/2015
We announce the winners on our Face Book page so be sure to Like Cafleurebon and use our RSS option…or your dream prize will just be spilled perfume