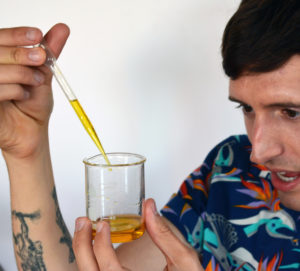 Patrick Kelly of Sigil Scent
Sigil Scent, founded by natural perfumer Patrick Kelly, has released a new floral eau de parfum, BLOOM– something more evolved than just another 'unisex' fragrance. Evolved beyond the ambiguous citrus or amber either/or both BLOOM and the aesthetic of Sigil Scent in general is reflected in Patrick's statement: "I'm quite appalled by the binary aesthetic of perfumery, and you'll likely see that we play with those assumptions in our marketing, photo assets, and descriptions. I'd rather produce a product that's qualitative, clean, and functional than sell sex." *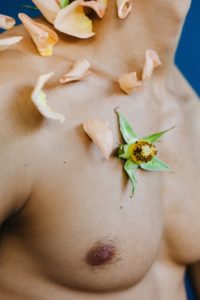 Binary associations, while entirely human, exponentially limit and rob the olfactory system of its function and purpose in life; to experience not only new aromas, but the endless variations of the ones we know. Take, for instance, a floral perfume with the somewhat general name of 'Bloom".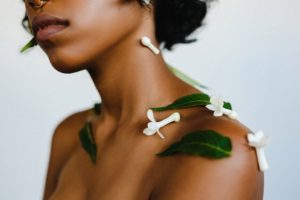 Immediately there are gender biases, floral biases, and language biases which have turned people on or off before they have given the actual sense of smell a chance to investigate. Pity. Going beyond unisex, Patrick has created an intrasex perfume; one faceted with hallmarks of both traditionally feminine and masculine characteristics with one kinetic, thought provoking- unifying perfume.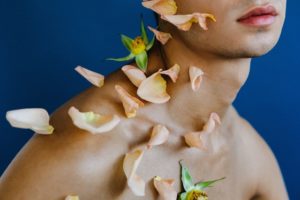 Without question, BLOOM is rose; the question becomes which rose and when? For in the moment a velveteen blood and gore red rose has unfurled, droplet of cinnamon dew upon its petals, a jam like peach rose has frenetically shaken the former from the stem, co-mingling with its royal consort jasmine. A sugar skull bright entheogen of tuberose- BLOOM is as clean and clear about its inherent sexiness as it is about the fact it could be worn by anyone at any time.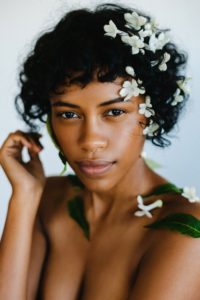 While not everyone will have plans to seduce- everyone will be influenced by the wearer and BLOOM's intentions. Says Patrick, "We see the use of perfumes as a powerful way to manifest will, channel one's intent, or otherwise set an aspiration."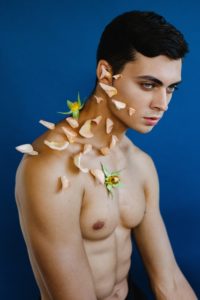 BLOOM is a long wearing event and when the fervor has subsided, a grounding resined outro gives a certain sanctity to the preceding orgy. Spikenard, in addition to adding lush greenery, acts in a more Biblical sense- washing the crushed petal stains from the skin with botanical powder. This modern day Rosalia is an assurance of the natural state of joy; a satorical union which can be attained through the use of powerful mind altering substances such as BLOOM.
Notes: organic Bulgarian rose, jasmine, styrax, cinnamon, tuberose
Disclosure: I received my sample from Sigil Scent; much gratitude.
–Einsof, Natural Perfume Editor
Editor's Note: Maggie Mahboubian and I met Patrick Kelly at the Indie Beauty Expo and awarded him a best of show as "rising star of natural perfumery" Patrick is our 109th perfumer in our series. Michelyn
*Sigil Scent BLOOM photo campaign byTravis Chantar Photography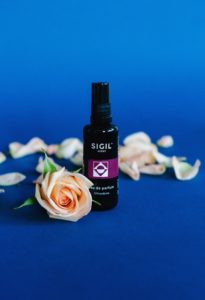 Given the kind intentions of Sigil Scent, we have a draw for a 50mL bottle of BLOOM or The Sigil Sampler. to one US registered reader. To be eligible please leave a comment as to why you would like to win BLOOM and your choice of fragrance. Draw closes 10/25/2016
Follow us Instagram @sigilscent and follow us @cafleurebon
We announce the winners on our site and on our Facebook page, so Like Cafleurebon and use our RSS option…or your dream prize will be just spilled perfume