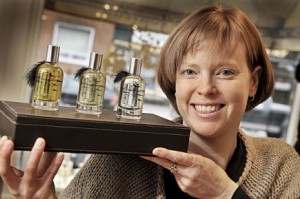 Isabelle Michaud
Isabelle Michaud, the creative mind behind Canadian brand Monsillage, has followed an unusual and meandering path into perfumery. In the biography on her website, she talks about her love of fragrance from a very young age. A creative and intuitive person by nature she embarked on many wonderful adventures before finally reawakening her passion for scent. She became a qualified perfumer through the traditional route, by attending the renowned ISIPCA perfume institute in Versailles."Monsillage was born two years later; the result of a somewhat disorienting life path that has achieved, much like a spinning top, surprising balance. Perfumed memoirs gathered left and right along a winding road… the proof that not all who wander are lost."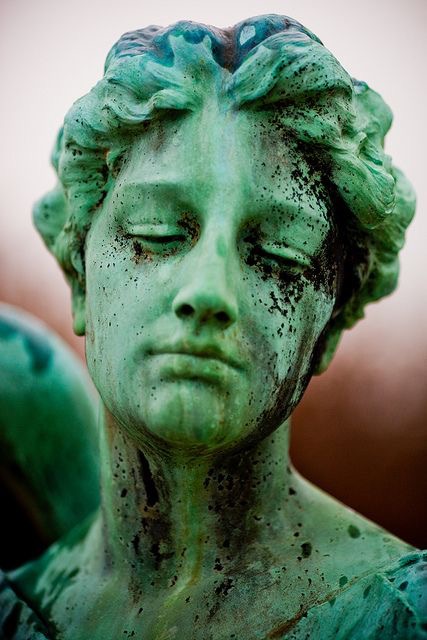 Photo:Thomas Hawk
So it seems that there is a lot of spirit captured within the elegant bottles of the Monsillage collection, which is made up of six fragrances. Vol 870- Yul CDG, Eau Fraiche, Aviation Club, Ipanema Posto Nove, Dupont Circle and the latest release, Eau de Céleri. A finalist for an Art and Olfaction award, due to be announced imminently, Eau de Céleri is an intensely green chypre that I've fallen rather hard for. Before I began to educate myself in the realms of fragrance, I would answer the question "what is your favourite genre of scent" with a jubilant shout, "Green!"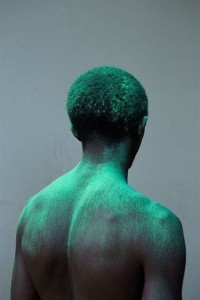 Photo: Viviane Sassen
However, once I understood what a 'green' perfume really was and delved into the mossy depths of the chypre, I began to change my mind. What I actually meant was that I liked bright, crisp florals and fresh citruses. Green fragrances, particularly those with a prominent use of vetiver, seemed masculine, clingy and very complex to my naive little nose. I was rather afraid of them. Over the years I have learned to appreciate and love many green fragrances, but if I'm honest I don't often reach for them to wear on a daily basis. Eau de Céleri may change that for me.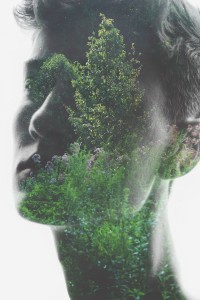 Photo: Ryan James Caruthers
The scent opens with a photorealistic cut grass note, tuned higher with bitter lemon and tart grapefruit. It's an awesome blast of pure, spring-like verdancy, with a lovely nostalgic quality to it. I am reminded of school break time in warmer weather, when we were allowed to play out in the field behind the building. It is crisp, clear, crunchy and crystalline, little fragments of emerald and peridot gleaming in a freeze-frame of tossed grass cuttings. There is also a delightful dampness underlying the bright top notes, vetiver and galbanum with all their dark and marshy qualities serving as a pulpy base for the lighter notes to sparkle and dance upon.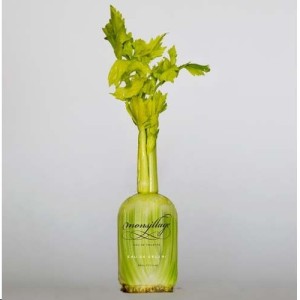 Intermingled amongst all this is a savoury impression of celery seeds, bashed up inside an olive wood mortar. It a distinctive quality that resolutely sets Eau de Céleri apart from other, more forest moss-type green cyphres. Whilst the overall feeling is one of stem and soil, the sheer radiance of colour captured within the fragrance breathes new life into this classic genre. It is textural all the way through, crunchy as a fresh stalk yet with a tender delicacy (not to be confused with subtlety; this is a tenacious scent with impressive longevity) that really sets all the senses tingling. I would highly recommend Eau de Céleri for those who love green and earthy perfumes, yet it might also tickle the fancy of citrus lovers too. An exceedingly lovely fragrance and one made with a lot of soul. Not to be missed.
Top notes: coriander, galbanum, cut grass, bergamot, lemon, grapfruit. Heart notes: flower buds. Base notes: vetiver, patchouli, cedar.
Disclaimer- samples gratefully received from Monsillage, opinions my own.
Susie Baird, Editor and author of Epiphany.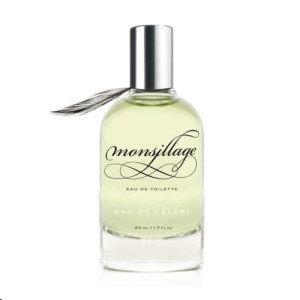 Thanks to Twisted Lily we have three samples for three US readers. To be eligible you must be a registered reader. Please leave a comment with what you enjoyed about Susie's review of Eau de Céleri and why you would like to win. Bonne Chance Isabelle!!!
Editor's note: Eau de Celeri won in the Artisan Category a few hours after this post
We announce the winners only on site and on our Facebook page, so Like Cafleurebon and use our RSS option…or your dream prize will be just spilled perfume