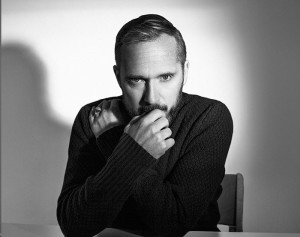 Creative Director of Maison Mona di Orio Jeroen Oude Sogtoen
When Mona di Orio died suddenly in December 2011, we were profoundly shaken by the loss of her light. It was always going to be difficult imagining what those left behind in the wake of Mona's death would do when metaphorically speaking, they had to rise and inhale the raw materials of reality. Moving the House on would be complex and fraught with emotion. Her partner, Creative Director and co-founder, Jeroen Oude Sogtoen had built the House around her. Mona's was an incredibly strong blueprint of scented identity, a signature written indelibly across the maison..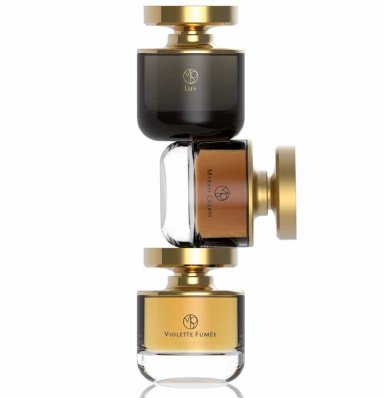 New Bottle Design Ateliers Dinand in Paris: Photo Maison Mona Di Orio
Now, things are changing again, the House is undergoing an emotional makeover in order to pave the way for the next organic stage in the Mona di Orio story. There will be three on-going collections, Monogram, Nombres d'Or and Signature all housed in new oval flacons designed by Ateliers Dinand in Paris, each one hand-made in sensual oval forms reminiscent of Brancusi or Hepworth.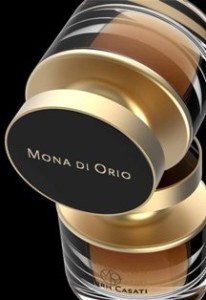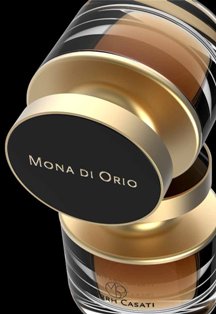 Photo: Maison Mona Di Orio
Myrrh Casati is the debut scent in the new Monogram Collection, created by Melanie Leroux, working according to Jeroen Oude Sogtoen 'based on the fundaments of Maison Mona di Orio… inspired by art, nature and light.' It was always going to be difficult to follow in Mona's footsteps. I don't think this was really ever Jeroen's intention. We need to be careful to avoid any kind of olfactory hagiography when it comes to the memory of Mona di Orio. Retrospection is all well and good but not when it affects our emotional judgement of her legacy. The Monogram Collection will be a school of Monaesque intent, scents exploring her trademark elements of scented chiaroscuro. Her work surveyed the shifting and ambiguous patterns between light and dark and how our senses reacted to these subtle changes. Mona used olfactive effects, aromachemistry and a soulful palette of natural materials to illuminate the essence of floral life and beauty.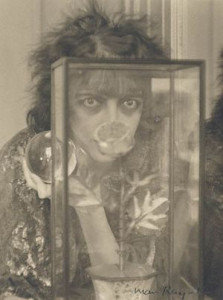 Marchesa Casati: Man Ray
As to Myrrh Casati itself, any fragrance dealing with the legendary Luisa, Marchesa Casati Stampa di Soncino was going to have to take into account the eccentric and flamboyant heiress's obsession with surface, performance, death, ritual and vacancy. Nothing was real, yet to her everything was real. Her life was a work of art, one that startled and appalled many. Yet others found her dazzling, sinister, alluring and eternally mesmerising.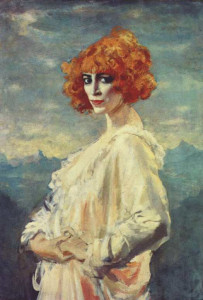 Portrait of Marchesa Luisa Casati Augustus John
Born in Italy in 1881, Luisa Casati decided early on in life that she would be extraordinary. Her life needed to be witnessed to appreciate the carnival of her demi-monde pornography, the snakes and marmosets, nudity, flaming red hair, deep-set kohl eyes glittering like votive fires in the night. In this way witnesses would repeat, embellish, gild the Casati legend.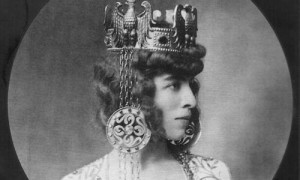 Luisa, Marchesa Casati Stampa di Soncino (23 January 1881 – 1 June 1957)
Any scented venture into her world would have to be robust, ethereal and beguiling. It would need entrance and awe, profundity and a touch of absurdity. It's a tall ask of a perfume. What better note in perfumery could symbolise this strange and commanding woman but myrrh, balm of the dead, resin of the gods, burnt by Emperor Nero in such huge quantities on the occasion of his wife Poppea's death that an entire year's harvest of the sacred tears scented Rome's skies. It was of course one of the three gifts offered in scripture by the three kings to the infant Jesus on the occasion of his birth. The symbolism of offering myrrh is often interpreted as the foreshadowing of his adult death as myrrh was traditionally used in embalming rituals. It is a strange and singular resin, with a very distinctive ghostly sacrificial aroma, mournfully arresting, with a loamy contained scent, like that of vintage trunks and luggage.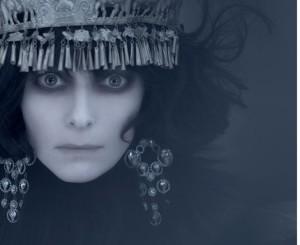 Tilda Swinton photographed as Marchesa Casati by Paolo Roversi – Acne Paper Sweden: Fall/Winter 2010
There is a complex list of notes as befitting any Mona formulation. Baie rose and cardamom, a strong dose of saffron and licquorice slowly filtering down through a Demerara-ish benzoin into the enormous aircraft hanger concentration of myrrh. It takes a while for the scented weather to settle before moving on. The base of Myrrh Casati reads heavy – incense, patchouli, cipriol and guaiac wood, however, Leroux, thinking in a Monaesque way, has polished all of this heavier, weightier notes to near transparency, allowing them to veil over the other materials like a series of filters, altering the translucency, light, shadow and definition of the myrrh's personality.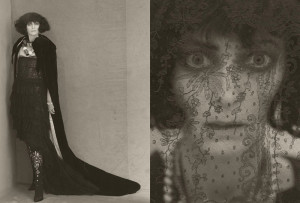 Tilda Swinton photographed as Marchesa Casati by Paolo Roversi – Acne Paper Sweden: Fall/Winter 2010
It is strong; skin adores it, stretching out the exquisitely rendered notes for much longer than I anticipated. The marriage of earthy, rooty saffron and the muted, ancient hymn of myrrh are elegantly staged against a fumy tapestry of shadowed tribute. Like the demonic wreathed creature herself, Myrrh Casati demands an audience… who of course, is entirely up to you dear reader.
–The Silver Fox, Senior Editor and Editor of The Silver Fox
Art Director: Michelyn Camen, Editor in Chief
Disclosure – Sample of Myrrh Casati kindly provided by Maison Mona Di Orio
Editor's Note: Luisa Casati is a fashion icon and has been a style muse for over a century. Fashion Designer Georgia Chapman named her label Marchesa to honor her. Karl Lagerfeld paid homage to her in his 2010 Couture Collection. To learn more about her life, we recommend reading Infinite Variety: The Life and Legend of Marchesa Casati by Scot D Ryersson and Michael Orlando Yaccarino (Forward by Quentin Crisp) Myhrr Casati will launch November 2014 $195/ 75ml at select stockists worldwide-Michelyn Camen Editor in Chief
Thanks to the Kindness of Jeroen Oude Sogtoen we have TWO 10 ml hand decanted perfume pumps of Myrrh Casati for two readers worldwide. To be eligible, let us know where you live, what fascinated you about The Silver Fox's review of Myhrr Casati, and your favorite Mona Di Orio Fragrance. Draw closes October 19, 2014
We announce the winners only on site and on our Facebook page, so Like Cafleurebon and use our RSS option…or your dream prize will be just spilled perfume