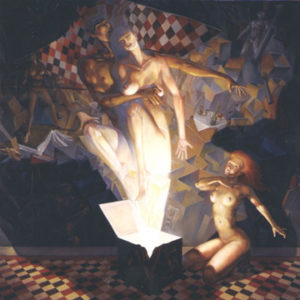 Jose Roosevelt Brazilian Artist © who now works in France and Switzerland
THE LONGING
"A spiritual chant I hear echoing in the distance
a mystical rhythm that pulsates through
every fiber of my existence
a sensual dance of an erotic essence
Flowers of the divine soothe the darkest of souls
fruits picked from the fragile shrub
as pure sweetness unfolds
an everlasting beauty that longs to behold
A tussle of sweet honey slides down your wet lips
dewy skin is a temptation I cannot resist
a balmy musky climax of love
tenderness and butterfly kisses
A longing for your aroma and fragile touch
is a blessing of pure heavenly lust
a warm purple hue that blossoms through
in my vivid dreams of you" -Joseph Sagona, 2016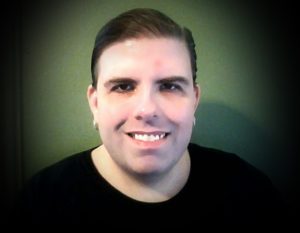 Fragrance Writer Joseph Sagona
Perfume inspirations can occur anywhere at any time…while waiting for a delivery of perfume from House Of Matriarch, Joseph Sagona mentioned to perfumer Christi Meshell that waiting for a perfume delivery (as we all know) can be fraught with hand-wringing anticipation, and wouldn't it be interesting to create a perfume based on that feeling…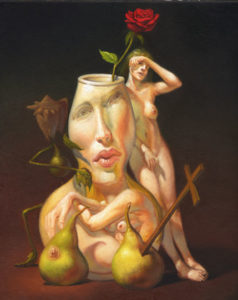 Jose Roosevelt Brazilian Artist ©
THE LONGING. One of my favorite words in the Portuguese language is "saudade" (sauw-DAHD-gee), a complex word that describes a feeling of love, longing, and desire (or loss) for a person, place, or thing that literally hurts your heart. The official meaning is "a deep emotional state of nostalgia or melancholy, a profound longing for an absent something, someone, or somewhere that one loves. Moreover, it often carries a repressed knowledge that the object of longing might never return…."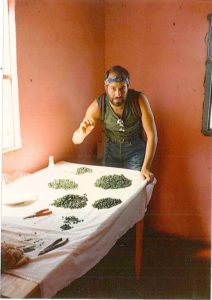 Robert Herrmann in Brazil 1980
Like the feeling of waiting for a perfume you simply must have so too, do many of my Brasilian friends who live away from Brasil, express this deep longing, or saudade for their country and family. The love runs very deep, and I know it well having worked in Brasil many years ago as a gemstone dealer and importer. Upon returning to the States, my desire for returning to Brasil was like a sucker-punch to the stomach, a need to be among familiar locations and surrounded by my South American Friends. Sometimes the need would be so great it would bring me to tears albeit joyful ones, for the love of Brasil and its inhabitants. Saudade. The Longing.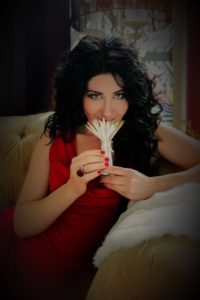 Christi Meshell House of Matriarch
The poem above based on that delicious feeling of anticipation was written by my friend, perfume reviewer, and co-moderator on Facebook Fragrance Friends Joseph Sagona. When I first read the poem, the words resonated deeply in my soul. When I discovered that the poem was actually a follow-up "brief" if you will, for a bespoke perfume being made for Joseph by the extraordinary Christi Meshell of House Of Matriarch, I could hardly sit still. I was literally vibrating with excitement. And longing. I have been following Christi's professional trajectory from her first bottles of perfumes sold at Essenza in Seattle 5 years ago, to her perfumed presence In Nordstrom's nationwide, the first all-natural perfumer to be given that honor. Her work is quite simply unforgettable, and I count Blackbird (now called Black No.1) and En Tendre (an enigmatic floral) among my favorites.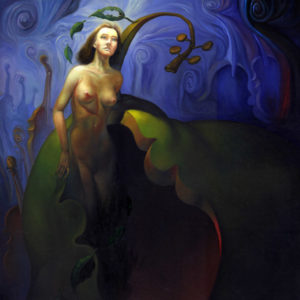 Jose Roosevelt Brazilian Artist ©
So what does The Longing smell like? To my nose it brings up a dark night in the small interior Brasilian town of Itambacurí. My friends and I had just attended a Candoblé service at the local Terreiro (Candoblé temple and yard), Candoblé is a polytheistic spiritual following brought to Brasil by African slaves in the 1500's, as a way of preserving and passing on African ritual and religion in the new world. Candoblé (also Macumba and in the Americas, Santeria).
Jose Roosevelt Brazilian Artist ©
We had been instructed to venture forth in the dead of night to a nearby crossroads, to leave offerings for Êxu the God or Orixá of communications and travelers. We stood in the holy darkness, lighting candles and cigars, leaving glasses of Cacháca (rum) and Dendé (palm oil) as offerings. The smell of the dirt road and smokey candles mingled with the scent of the cigars, alcohol, and tropical plants and flowers on the roadside. The bitter scent of sweat on our bodies on that oppressively humid night, mixed with a slight whiff of fear and desire, as we unknowingly worked to scare ourselves silly. It was a moonlit evening filled with mystery, magic, and longing as we all prayed for our hearts desire.
Notes: Plum, Jasmine, Butter, Agarwood, Vintage Boronia, Vanilla Orchid, Gardenia, Orange Blossom, Honey, Vintage Osmanthus, Leather, Amber, Vanilla, Benzoin, Sandalwood, Ambrette Musk
THE LONGING, as a bespoke fragrance was created in an extremely limited edition of only 50 bottles. So if you want it? Get it. Now. Because once it's gone, it's gone!
20% of sales from THE LONGING will be donated to The Humane Society in Joseph's name.
–Robert Herrmann, Contributor
Disclosure: Many thanks to Christi Meshell for supplying the sample. The opinions are my own.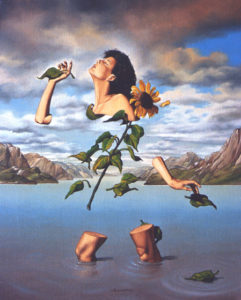 Jose Roosevelt Brazilian Artist ©
Art Direction: Michelyn Camen, Editor-in-Chief; I chose the surreal art of Jose Roosevelt who was born in Brazil and now an ex-pat who spends his time in France and Switzerland…saudade. His Art explores complex emotions, beauty, religion, nature and humanity.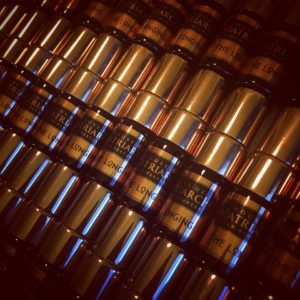 The Longing House of Matriarch
Thanks to Christi Meshell we have a 15 ml atomizer of this oh so precious bespoke fragrance, The Longing for a registered reader in the EU, USA or Canada (be sure to register or your comment will not count). To be eligible please let us know what appeals to you about The Longing based on Robert's review, Jospeh's poem, a memory or saudade of your own, and where you live. Do you have a favorite House of Matriarch perfume, we would love to know. Draw closes 2/25/2017
The perfume is now sold out!
We announce the winners only on site and on our Facebook page, so Like Cafleurebon and use our RSS feed…or your dream prize will be just spilled perfume.