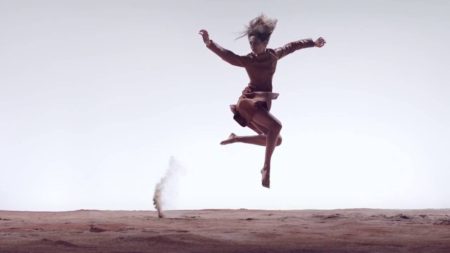 From A Gallop choreographed by Angelin Preljocaj, photographed by Jacki Nickerson Hermès fragrance campaign
"On a bien raison de dire qu'il n'y a rien de plus beau que frégate à la voile, cheval au galop et femme qui danse."
"It is true to say there is nothing more beautiful than a ship in full sail, a galloping horse and a woman dancing". -From Père Goriot by Honoré de Balzac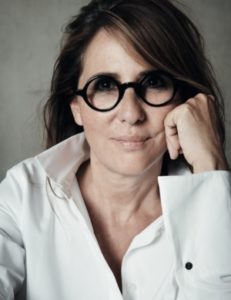 Christine Nagel
Galop d'Hermès represents the quietly delivered moment when a set of exquisitely hand-crafted reins, supple and well-worn, pass from the iconic Provençal hands of master perfumer Jean-Claude Ellena to the elegant and relatively unbroken (in Hermès terms, but certainly not in perfumery ones…) hands of Italian/Swiss perfumer Christine Nagel. The reins must of course be braided Hermès leather, fashioned and stitched with Moulin thread coated in beeswax, made in the saddlery workshops at 24 Faubourg Saint Honoré. Christine Nagel must now mold these heritage pieces of leather to her own hands and ride gently but confidently forth.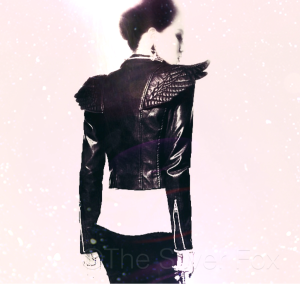 Hermessence Cuir d'Ange by TSF
If Galop d'Hermès is the start of this transition and handover we have nothing to fear. I have been writing on Hermès for a while, I have loved the House since I was in my teens and wearing Bel Ami, Rocabar and Equipage. I have a passion for the Jardin series and reviewed the ethereal aquatic jasmine musings of Le Jardin de Monsieur Li for both my own Silver Fox blog and for Çafleurebon, the same for the creamy, leather winged weirdness of Cuir d'Ange, an unsettling but dazzling portrait of leather, inspired by the writings of Provencal scribe Jean Giono, a favourite writer of Jean- Claude Ellena. Recently I reviewed the diptych of eaux de colognes, Eau de Rhubarbe Ecarlate and Eau de Néroli Dorée launched this spring; the neroli created by Jean-Claude Ellena and the rhubarb signed off by Christine Nagel.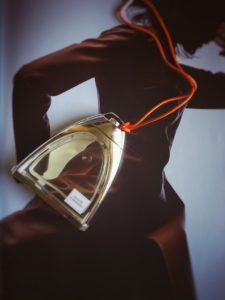 Galop d'Hermès flacon Montage by TSF
Some critics and yakkity-yak bloggers dismissed them as preparatory sketches and in Nagel's case a very safe dip in the Hermès olfactory pool. They were colognes people!!… and fitted perfectly into the eaux de colognes series that is essentially an exploratory assembly of olfactory themes, preoccupations and glassy motifs that rise and fall throughout Jean-Claude Ellena's Hermès work like so many melodies. Christine's luminous fruit entry added more reference material but also proved her work had a different weight and light to that of her mentor. Jean-Claude's saffron-drenched neroli scent is a hymn to the heat of the Provençal sun sweeping across his childhood but also a reflection of his memories of repetitive training as a young perfumer, distilling orange blossom. Christine's rhubarb was a delicious and juicy cologne with a marvellously illuminated fruit note. I loved it. It echoed some of her best work at Jo Malone and elsewhere but also created a taste of embonpoint olfactive arrangement in a relatively simple and elegant formulation that demonstrated her ease of comfort working alongside Jean-Claude Ellena, the man who after all, designated her as his successor.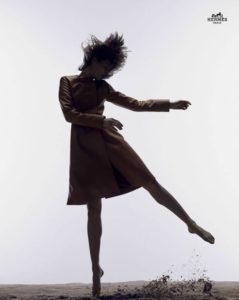 From A Gallop choreographed by Angelin Preljocaj, photographed by Jacki Nickerson for Hermès
Galop d'Hermès is exquisite perfume; the Turkish rose is of the highest quality and almost falls like moist petals off wrist and throat. It is gorgeously sublimated by the eccentric blush of quince that floods the top of the scent creating an ecstatic duet with the rose. It is quite an opening. Most purported quince scents smell cheap or overtly of apple, mixed with some generic white tuberose/magnolia effect but this is different. Quinces have a very unique smell, especially when poached, the flesh turns a beautiful coral blush coral tone and tastes like cross between apple, pear and melon flavoured lightly with nutty rosewater. Such an odd fruit. I don't know how Christine has perfected her quince accord but this is one of the few times I have actually smelled that odd quincy, granular quality and it just worships the rose. It complements too the supple handling of the cuir velours doblis, the particular butter-soft suede Christine Nagel picked from the Hermès leather library to inspire her dancing, entwined equine rose. This is not a bestial scent or an essay in animalic excess, but rather a portrait of fluidity, dynamics and grace, the line of the female form, the tensioned lines of horses. The technique and study of leather and hide moving, in life and as transfigured object.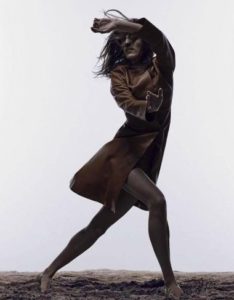 From A Gallop choreographed by Angelin Preljocaj, photographed by Jacki Nickerson for Hermès
'…and when faced with an obstacle, clearing, every time, with the power of a girl ruled by fire, with the intrepid stride of a modern woman, unique and fiorecly free, the link between mind and matter, flowe and skin.' (taken from the Hermès press presentation)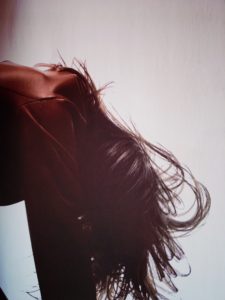 From A Gallop choreographed by Angelin Preljocaj, photographed by Jacki Nickerson for Hermès
I am a huge fan of the potent Hermès feminine leather, Kelly Calèche, particularly the extrait. It is a very different creature to Galop d'Hermès, with an acerbic almost urinous Barenia calf lather extract stained with mimosa and a heady narcissus that took me some time to acclimatise to. I love the EDP version as well, which has added violet and vanilla. Some days on my skin though the leather note smells oddly scraped and bloody, but it's a stunning perfume, the embodiment of rummagy vintage leather bags, the detritus and tumble of lipstick and ephemeral essentials. It is one of Jean-Claude Ellena's undoubted masterpieces during his tenure chez Hermès, I know others will disagree, but smell it, it's a little shocking and confrontational, it's not that easy to define and yet for some reason you know it is unutterably beautiful.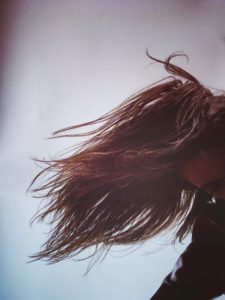 From A Gallop choreographed by Angelin Preljocaj, photographed by Jacki Nickerson for Hermès
Christine has gone a different way, entwining the doblis suede and rose in a subtle and controlled balletic dance, the leather echoing the equine heritage of this enduring house and the iconic rose too that has been used to glorious effect in many classic Hermès compositions such as Doblis (1955), Rouge D'Hermès (2000), Calèche (1961), Hermessence Rose Ikebana (2004) and Le Jardin sur le Toit (2011). The copper-toned press images, choreographed by Angelin Preljocaj and lensed by Jackie Nickerson of a woman dancing, dressed in a bespoke leather dress on what looks like an equestrian arena are extraordinarily charged and sensual. Her dark messy mane of hair has been caught by the eye of the lens at very specific moments where at first glance it could be either horse or woman. One of the most beautiful images is of the woman's bare shin, her foot striking the dry earthen floor; movement captured as if it were fetlock and hoof making vital contact with the ground. You can sense power, refinement and tension coursing through these unique images, from sky down through skin to ground.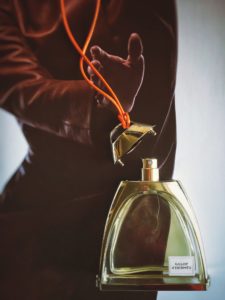 From A Gallop choreographed by Angelin Preljocaj, photographed by Jacki Nickerson for Hermès
The leather note in Galop d'Hermès is as one would expect from a house with such a heritage handling the materials is supple and as malleable as fading roses petals in an olfactory sense. It wears like a second skin, ghostly and personal. The leathers all have different weights and odours due to assorted curing processes. These Hermès leather infused scents have a very particular resonance to them, the textures and individual personalities as it were of the skins seem to haunt the formulae, suggesting the finish and semblance of the perfumes much like the legendary bags. The innovative stirrup-shaped flacon is a thing of great beauty, arriving in a cloth drawstring pouch in box printed in a pattern inspired by Hermès archive stirrup designs. When you buy your 50ml eau de parfum you can choose which colour of leather tie to take away to loop and fasten to the top of your bottle, another link to the heritage de sellerie for which they are renowned. The bottle feels perfect, it has lovely weight and heft and is refillable from a 200ml you buy when finish your 50ml. Apart from the obvious equestrian associations the flacon is also an echo of an event on the 1st August 1930 in New York when Hermès opened a boutique and over 200 VIPs and journalists were gifted stirrup shaped bottles, very much in keeping with the Deco spirit of the time. Some of these are in the Hermès Conservation of Creation and used as design source material for Christine's eau de parfum.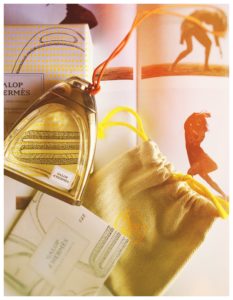 Galop d'Hermès Box and Bottle TSF
I think Galop d'Hermès is a triumph for the house and for Christine Nagel who has officially taken on the role of in-house perfumer since January. Jean-Claude Ellena will remain for now in a quasi-advisory role on scent etc. It makes sense, his impact and legacy looms a little too large for now to be closing the door on him just yet. There are subtle Ellena fingerprints pressed gently into selected surfaces and textured accords of Galop d'Hermès, consciously or not, particularly in the handling of the leather and the way it absorbs the saffron but that outstanding quince note and the handling of the rose into a warm radiant emulsion, that is all Christine Nagel. I fell asleep in Galop.. and woke up, thinking it had faded away, but it had become so soft, my skin like the doblis suede itself, the scent so delicate and haunting. I can't wear it enough right now. It has a certain mystery and compulsion to it, I love the poignancy of roses in scent and Hermès roses have that reserved haute-bourgeois aloofness to them that works so well in this exquisitely honed style of feminine floral. Guys will smell great in it too though, in the right climate, that quince note will come off as semi-cologney and the saffron will feel a little more exotic and oriental in tone.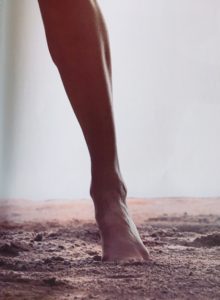 A Gallop choreographed by Angelin Preljocaj, photographed by Jacki Nickerson
So once again Hermès demonstrate a profound understanding of luxury olfactory market knowledge. I'm slightly biased as I've been wearing their fragrances for so long but with each launch they have pursued a single-minded vision of perfumed excellence, creating one of the most enviable and consistently fascinating bodies of work of any House. Despite any worries as to the transition from Ellena to Nagel and any effect this might have on the house style it is still way too early to tell. But Galop d'Hermès is a magnificently written first chapter after the rhubarb prologue and I have nothing but excitement in my bones for what it to come next chez Hermès.
Disclosure: I received my PR bottle of 'Galop d'Hermès' from Hermès London. Merci Marie. Ax.
Guest Contributor, The Silver Fox and Author of The Silver Fox
Galop d'Hermès is available at Hermes.com 1.6oz/$210 and the 4.2 oz refill is $260
We have a 10 ml decant of Galop d'Hermès for a registered reader in the USA, Canada or EU. It is from MC's bottle as she was gifted by a special friend. To be eligible please leave a comment with what you enjoyed about TSF review of Galop d'Hermès, your favorite Hermès perfume, if you think Christine Nagel is a great choice as in house perfumer and where you live by 9/26/2016.