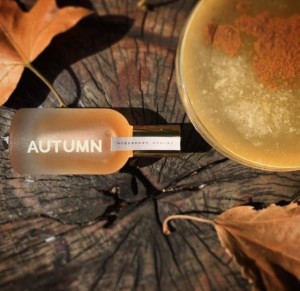 Photo: Courtesy of Sam Rader @dasein instagram
Cinnamon lovers rejoice! Los Angeles-based indie perfumer Dasein (pron. DAH-zyne) have released Autumn, perfumer Sam Rader's latest in seasonal scents. Autumn is an unusual and introspective fragrance comprised of a very prominent cinnamon bark note and coffee along with incense, oud, leather and ambergris. I think each note is framed to feature its best supporting accents and adds to the overall depth of the composition. Daesin Autumn makes for a much-needed departure from the usual Oriental fare being trotted out this time of year. So save your ambers and your "trips to an exotic Middle Eastern market" scents for another time and place, because there's a fresh perspective now being offered for Fall.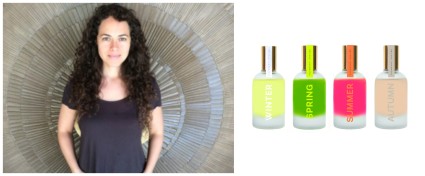 Sam Rader of Dasein and her seasonal fragrances Winter, Spring, Summer and Autumn
If you haven't had a chance to sample the other seasonal scents Dasein offers, Spring is an amazing green vetiver with an unexpected yuzu note Summer is a wonderfully spicy cilantro and grapefruit scent. Winter features cardamom, spruce and lavender. All of Dasein's fragrances are blended by hand by Sam Rader in a small batch, cruelty-free environment.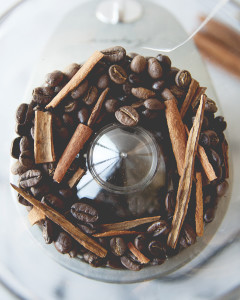 Cinnamon coffee beans steel grinder via Thekitschykitchen
Autumn starts out with the cinnamon bark note way out in front, with that crisp, sharp, dry herbal crackle the first sensation to hit your senses. But before it begins to dominate outright (cinnamon notes are notorious gangsters in perfumery), a freshly-ground dark roasted coffee note wafts up from underneath and evidently is being offered to you on a brand-new black leather coaster. The ambergris and incense are lightly applied here, adding a slight airiness and steely tang to help keep the flat dusty qualities of the coffee and cinnamon from being too pronounced or making the perfume appear lopsided or imbalanced.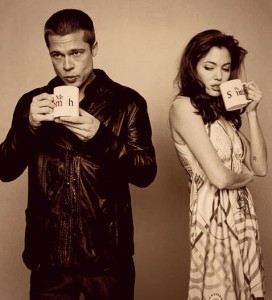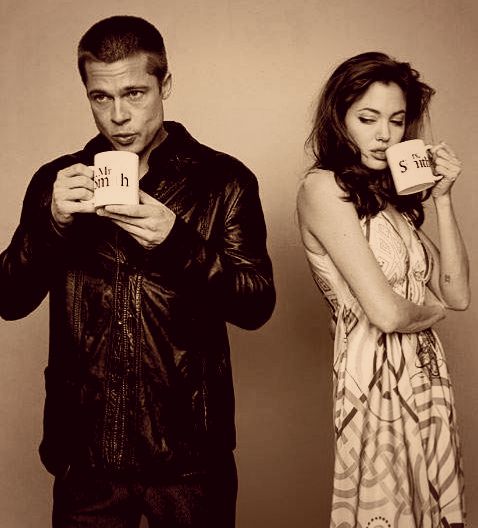 Brad Pitt and Angelina Jolie Mr and Mrs Smith Drinking Coffee
All of these notes harmonize together quite well – it's plainly obvious that Ms. Rader has spent ample time deciphering the domineering aspects of coffee and cinnamon notes in perfume and found a way to get them to synthesize well with the other elements while still keeping their strength intact. The effect is a subtle, spicy yet powerful scent that is complex enough for repeat wrist checks as it develops, and also perfectly amenable to being worn by both sexes. I would sport this fragrance on my clothes as well as my skin for best longevity and effect. The sillage stays fairly close to the skin, and there's average power here. You may need to re-apply once to get a full day's use from Autumn.
Dasein is one of my favorite new houses. I enjoy their "scent for the season" approach as a newly-formed house, and so far they have avoided easy or syrupy clichés in each outing, while still creating stylish artisanal scents that have a welcome attachment to the calendar as it moves along.
The Now Mix & Match"Gemma Ward by Emma Summerton for Vogue Italia
There's always something that pops out as quirky, unique and fresh in these releases. I liked the cardamom note in Winter, and found the inclusion of cilantro in a summer scent engaging and unexpected. I also find their releases to be pitched perfectly and appropriate to wear anywhere. Dasein Fragrance is a house I would introduce to both perfumistas and those new to perfumery. But now they have a full year's worth of scents available and one has to wonder what Sam Rader will do as her second winter as a perfumer settles in? What new theme might emerge to take us into 2016 from Dasein?
Notes: agarwood, incense, coffee, cinnamon bark, ambergris and leather
Pam Barr, Senior Contributor
Disclosure: I received my sample from Twisted Lily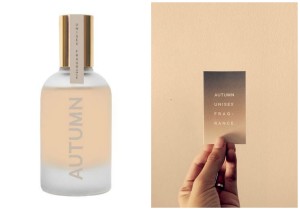 Autumn Perfume and Dasein photo via instagram
Thanks to Sam Rader we have a US-only draw for a 50 ml bottle of Autumn for a US registered reader (please use your registered name as well) and a sample for our international reader. To be eligible, please leave a comment with what appeals to you about Dasein Autumn, your favorite season and where you live by 9/28/2015
We announce the winners on our site and on our Facebook page, so Like Cafleurebon and use our RSS option…or your dream prize will be just spilled perfume.