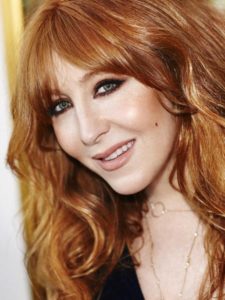 Charlotte Tilbury photo courtesy of Charlotte Tilbury USA
What is the scent of sexy? For Ibizan-born makeup artist extraordinaire, Charlotte Tilbury, it is a blend of science and nature and engineered to attract. Her muse is longtime friend Kate Moss, who is the face of Scent of a Dream's campaign. Tilbury's first perfume, Scent of a Dream was inspired by a blend of perfume oils Tilbury has been wearing and was developed by 4th-generation perfumer Francois Robert (son of Guy Robert, creator of Dioressence and the coveted Doblis).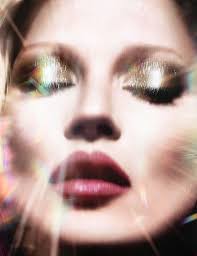 Kate Moss, photo by Sølve Sundsbø from Scent of a Dream campaign (Courtesy of Charlotte Tilbury USA)
Scent of a Dream combines the science of attraction with a bouquet of florals to create a "mind-altering, fleurotic perfume." It makes ample use of hedione, a chemical compound scientifically shown to stir attraction in women along with "psychoactive" ingredients including amber and fire tree. These are then blended with a wide variety of flower notes, ambroxan, and ISO Super E, though the composition is dominated by the glassy jasmine of the hedione.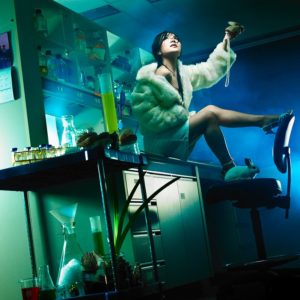 Photo by Klyment Tan
Hedione has a storied past. It was first produced by fragrance company Firminich in the early 1960s as an alternative to jasmine absolute. Unlike the natural fragrance, which is famously indolic, the jasmine of hedione is diaphanous and slightly green. It was first used in perfumery by the great Edmond Roudnitska in 1966 when he crafted Dior's Eau Sauvage (famously worn by that icon of cool, Steve McQueen). Eau Sauvage was a big hit, and hedione has gone on to be used in a wide number of fragrances: 212 Men Summer by Carolina Herrera, Paco by Paco Rabanne, Voyage d'Hermes Parfum by Hermes and CKOne by Calvin Klein all contain the naughty ingredient. In 2015, science journal NeuroImage published a study in which hedione was found to stimulate the limbic areas of the brain in women which are responsible for the release of sex hormones. In other words, a whiff of hedione can drive women a bit crazy.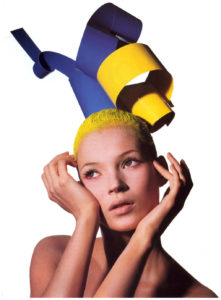 Kate Moss by Irving Penn
Scent of a Dream opens with a fizz similar to aldheydes from its chilly blast of hedione, which also gives the perfume's dominant jasmine note. The jasmine of hedione is diaphanous and green, with none of the indolic voluptuousness of jasmine absolute, which gives the scent an airy quality. Ambroxan, often used to replace ambergris, lends a soft muskiness. Snowy, soapy florals follow, with powdery violet becoming discernible, and lemon bubbles to the top. There's a metallic quality to the florals which feels modern and urban, recalling the sleek, androgynous perfumes of the 1990s that also made extensive use of hedione, such as CKOne and Issey Mikaye L' Eau D'Issey.
Scent of A Dream courtesy of Charlotte Tilbury USA
Scent of a Dream has all the ingredients to blind him with science.
Notes: hedione, lemon, saffron, black pepper, mandarin, bergamot, tuberose, jasmine, frankincense, violet, ambroxan, ISO Super E, patchouli, fire tree.
Disclosure: Sample sent by Charlotte Tilbury, Opinions my own.
Unless otherwise stated, Photos used throughout this review are for illustration purposes only and not associated with Scent of A Dream
— Lauryn Beer, Senior Contributor