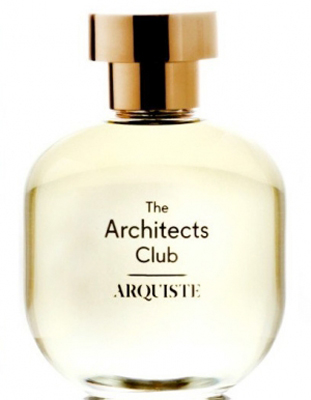 When I met Carlos Huber at Esxence in Millan, he had two new perfumes to introduce: L'Etrog Acqua and The Architects Club. As much as I love L'Etrog Acqua, it has been almost painful to wait to review Architects Club, which launches this month. Composed by Yann Vasnier under the creative direction of Carlos Huber, the perfume is made to evoke an Art Deco club in 1930 Mayfair, London, where a group of architects are meeting for cocktails and to discuss their work. Suddenly a group of vivacious young people burst in, with laughter and martinis all around.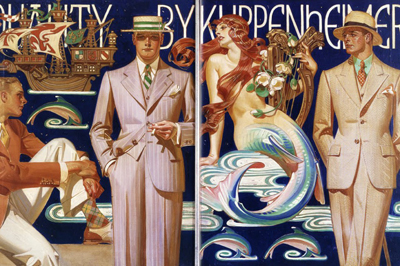 Kuppenheimer Clothing Ad by J.C. Lyendecker
Can you picture it? I can. The Art Deco era is one of my favorites, for architecture and fashion, among other things. The unusual combination of streamlining and ornate detail is fascinating. Clothing became more structured, while still maintaining the freedoms of garments from the roaring 20's. This club will have the comfortable seating, relaxed lighting, and architectural ornamentation of the time. The men are dapper in narrow-waisted, structured jackets. They are relaxed with their cocktails, smelling like gin.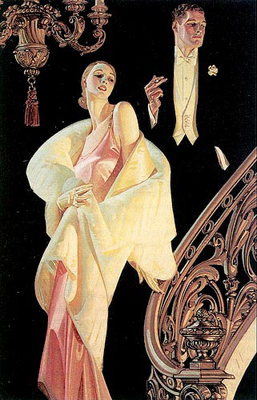 Arrow Shirt Company Ad
When the ladies come in, wearing their party dresses, along with their young gentlemen, they bring a whiff of vanilla to blend with their martinis and the polished wood of the room itself, becoming warm from the growing body heat. The architects decide to lean back and be amused by the jokes, flirtations, and stories of the joyous youth, reminiscing about their days of the past.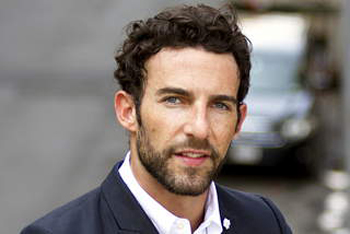 Creative Director Carlos Huber
The Architects Club is one of my favorite perfumes of the year, which is a short list. There is complexity, with the touch of lively juniper and warm woods. The star of the show for me is the divine, dry vanilla. I loved this vanilla so much when I first sniffed it, it was all I could think about. There is no candy or marshmallows or praline in this vanilla; it is dry as a bone and very adult. All the way through my wearings of this perfume, the vanilla has puffed out like the drifting seeds of a dandelion seed explosion. As I go from casual wearer to reviewer, I look into the fragrance more closely. There is a wee snap of lemon like a twist in a cocktail. The woods add a minimalist undercurrent of human aroma as well as the scent of the pale woods in the room. The drydown wears close to the skin, except for those happy bursts of vanilla.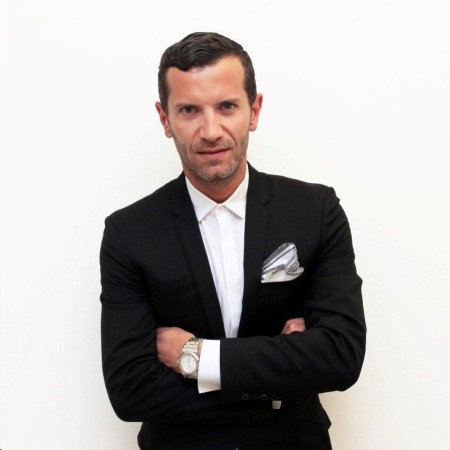 Perfumer Yann Vasnier
Yann Vasnier composed this perfume exquisitely. It is so personal and lovely, and really sinks into my personality. I'm glad I have a good cloche hat to wear with it. I have always enjoyed Carlos Huber's forays into history with his perfumes and I'm glad to have a piece of history that is close to my heart. More than anything, it fulfills my desire for a perfume that has distinct personality along with amazing vanilla. It may not just be one of my top perfumes this year, it may also be my favorite Arquiste, which is some mighty competition. I can't wait to see where Creative Director Carlos Huber and his team go next.
Notes: Juniper Berry Oil, Angelica Root, Lemon, Bitter Orange, Pepper wood, Oak Wood, Vanilla Absolute and Amber
From Arquiste website
My sample was provided by Arquiste, for which I am grateful. The Architects Club is available at Twisted Lily and other stockists.
Tama Blough, Managing Editor
Thanks to Arquiste and Carlos Huber, we have a draw for a 7 ml bottle to any US reader. Let us know which is your favorite Arquiste, and what appeals to you about The Architects Club. Draw ends September 6, 2014.
THE DRAW IS CLOSED
We announce the winners only on site and our Facebook page, so like CaFleureBon and use our RSS option…or your dream prize will just be spilled perfume.