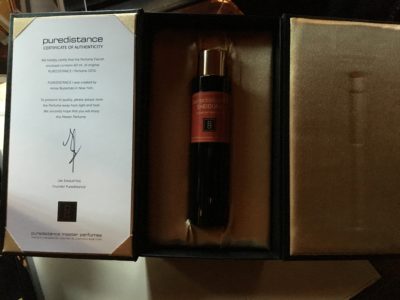 Photo Hernando Courtright
At a press VIP event at La Colonial in NYC, Puredistance, the luxe niche perfumery founded by Creative Director Jan Vos Ewoud in 2002, announced the company's first Oriental fragrance, Sheiduna composed by Cecile Zarokian.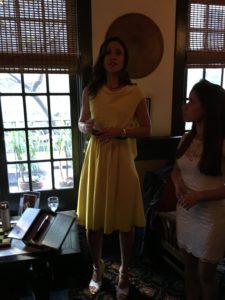 Perfumer Cecile Zarokian and Mary Gooding of Puredistance
" A rich and intense parfum inspired by the sensatios evoked by majestic golden sandunes in the desert during sunset-soft curves changing from deep gold to warm red." Althouhg I only tested it briefly, it smelled beautiful; unisexy, sensual and rounded. I imagine Sheherazade wearing Sheiduna as she enthralled the Persian king for 1001 nights. Mary Gooding, who hosted the party did not disclose much information on Top, Mid and Base Notes, but there is labdanum, clove and a tiny bit of cumin. Sheiduna has excellent longevity and lovely sillage.
Here are some photos from the Event.
More info to follow
-Michelyn Camen, Editor in Chief