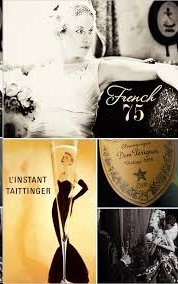 As perfume lovers we love the new and revere the vintage fragrances that preceded them. There are many areas of popular culture where reaching back to the past has led to something modern with a hint of the vintage as well. In the world of craft cocktails this has become the norm as vintage cocktails from the 1920's and 30's have been resurrected and given new life almost 100 years later. When it comes to fragrance cologne is almost as old a form, older actually, and in this first part of the twenty-first century it seems we are in a new renaissance for the venerable cologne.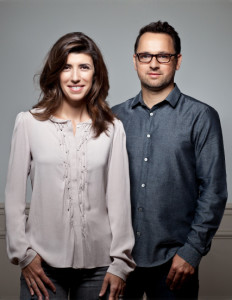 Sylvie Ganter and Christophe Cervasel
One of the leaders in this rebirth has been Atelier Cologne and the Creative Directors at the heart of it Sylvie Ganter and Christophe Cervasel. Ever since the release of their first collection of five Cologne Absolues in 2010 they have been pushing the boundaries aesthetically on what a cologne can be. I have always admired the clear vision both of them have and have maintained throughout the last four years. I remember a conversation with Mme Ganter soon after where we talked about what was possible with these new Cologne Absolues and I wondered if there was an ability to use them to go after deeper stronger un-cologne-like notes as the core. Particularly over the last 18 months that has been answered emphatically in the affirmative. So, ever unsatisfied, when I was given a preview of the latest release last fall I smiled and said "we are now full circle".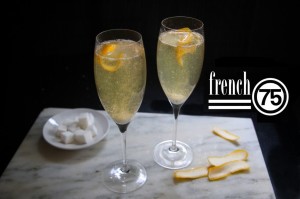 The latest release is called Cedrat Envirant which translates to "intoxicating citron". Mme Ganter has many talents and one of those is in the world of craft cocktails. She is the co-founder of the NYC speakeasy The Raines Law Room in the Flatiron District. One of the drinks she recently revived there is called a French 75 or Soixante Quinze. The drink is a mix of two shots of gin, lemon juice and sugar over crushed ice and then topped off with champagne. The drink received its name because it was said to be as potent as a 75mm cannon. For New Year's Eve I made one to ring in 2014 and I can attest to the potency but it is a mix of tart fizz all around the powerful core. For Cedrat Envirant, perfumer Ralf Schwieger manages to capture the fizz around a potent lemon core.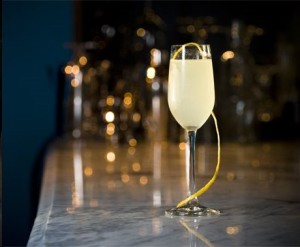 Cedrat Envirant starts with a refreshing fanfare of cedrat and lime a figurative sprig of mint floats on top of the citrus with a fantastic bergamot providing the sparkle. Hr. Schwieger then adds the gin in the presence of juniper berries but they are also supplemented by a bit of basil which really accents the herbal facets common to gin. The citrus and gin swirl together in a precise set of movements and they linger for a few hours just like that. Then over the last few hours just like the glow you get from having imbibed a well-made drink Cedrat Envirant mellows down to a woody glow of vetiver, elemi, and tonka shedding all of the cocktail components for a warm finish.
Cedrat Envirant has all-day longevity and above average sillage.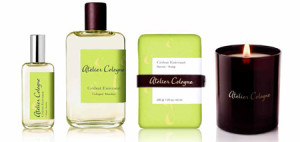 From the very beginning Orange Sanguine, also signed by Hr. Schwieger, has been my favorite of the citrus based Atelier Cologne releases. It is the fragrance I use to introduce people to the line because I think it is just so easy to wear. I think Cedrat Envirant is similarly easy to wear but it has a bit more of a rakish charm with its gin-soaked heart. I do feel like Cedrat Envirant has returned Atelier Cologne back to the place where it all started four years ago. The best part is this journey has a lot more cycles left in it and Cedrat Envirant starts the second cycle of Atelier Cologne ever spiraling upward.
Disclosure: This review was based on a bottle provided by Atelier Cologne.
Mark Behnke, Managing Editor
Thanks to Atelier Cologne we have a 30mL bottle of Cedrat Envirant to giveaway. This is a USA resident and Canada draw. (You must be a resident and live in the US or Canada). To be eligible leave a comment naming your favorite cocktail and your favorite Atelier cologne. The draw will end January 12, 2014.
Editor's Note: Live in or visiting Brooklyn? Be sure to visit the new Atelier Cologne boutique located at 357 Atlantic Avenue and meet store manager Robert Collanino -Michelyn Camen, Editor in Chief
We announce the winners only on site and on our Facebook page, so Like Cafleurebon and use our RSS option…or your dream prize will be just spilled perfume.
–