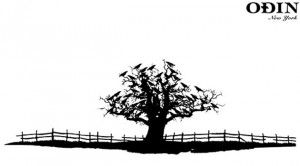 Founded by Eddy Chai and Paul Birardi in 2004, Odin is a premiere destination for men's fashion. The duo have collaborated on several retail projects, including a line for Target Stores, and in recent years have launched a perfume line catered to those with discerning taste in modern fragrance. In the last month, they released the seventh and eighth scents in the line, 08 Seylon, and 09 Posala (There is no 05, since they wanted to recognize that there is only one No. 5 in fragrance). I have been intrigued with Odin as a perfume line for some time. The stark, dark bottles always seem so masculine, that I'm not sure I'm allowed to wear the perfume inside. Fortunately, I have found that the perfumes are wearable by any gender, and are unique and interesting.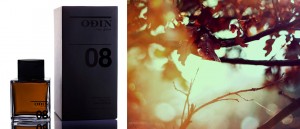 Feels like Autumn by UltraViolette (r.)
I wore 08 Seylon to go look at a bunch of art at various open studios recently. It was surprisingly hot for late October, and it was a perfect scent to wear. You know how even if it is hot, temperature-wise, on a fall day, it still feels like fall? It's the color of the trees and the way the light falls from the sun, the sudden gust of a chill breeze out of nowhere. That is this perfume: the bitter bite of the first fall citrus fruits, the spicy scents of the fading leaves getting heated on their branches. There is vetiver at the root of this perfume, and it plays an essential part, but this is more than just another vetiver fragrance. Created by perfumer Philippe Romano, 08 Seylon is skillfully blended to walk a perfect line between sun and fog. The first time I tried it, I was a bit dismissive, but after a full day and a refresher spritz, I can't stop smelling it.
Notes:
Top: Fresh Yuzu, Bitter Orange, Bergamot
Middle: Spicy Nutmeg, Resinous Elemi, Wormwood
Bottom: Warm Benzoin, Damp Oakmoss, Calming Vetiver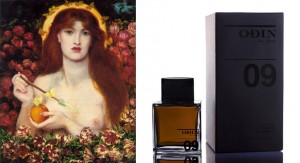 Venus Venicordia by Dante Rosetti (l.)
09 Posala was a surprise. I think of the Odin scents as skewing a bit masculine: citrus, herbs, and various earthy notes. Not so with Posala. As I write this, I have been wearing this fragrance for about 5 or 6 hours. My wrist has gone up to my nose dozens of times, and I have dived into my shirt to smell my cleavage more than once. The perfume opens with some very juicy notes, including a great peach and floral pear. It is almost instantly warming, and I chose the perfect day to wear it, as autumn arrived here rather suddenly today. The Odin folks are claiming this to be a floral, and I can't really disagree, but it is more than that. I am really entranced by the warmer, darker, almost boozy notes in this; the tobacco is wonderful, as is the amber. It is after the first hour that I fell in love. The drydown of this perfume has none of the chemical aftertaste so prevalent these days, no dryer sheet accord. It is just cozy, not too sweet, comforting, yet sexy. It keeps wafting up at me unexpectedly and making me sigh a little bit.
Notes
Top: Pear Flower, Velvety Peach, Orange Flower
Middle: Star Jasmine, Bourbon Accord, Orange Flower
Bottom: Perique Tobacco, Benzoin, Purple Iris, Amber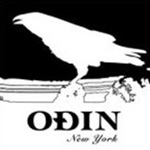 I think Odin New York timed the release of these scents to perfection. They are completely appropriate for fall. Odin 08 Seylon is available through Luckyscent, Odin, and Barney's NY. 09 Posala is exclusive to Barney's NY, and I procured my samples of both through the San Francisco location.
My pals at Barney's have provided a second set of samples to give away. What is your favorite scent for early fall? Leave a comment and we will draw one winner on November 2, 2012.
We announce the winners only on site and on our Facebook page, so Like Cafleurebon and use our RSS option…or your dream prize will be just spilled perfume.
–Tama Blough, Senior Editor