We are in the middle of a cologne renaissance. There have been a number of companies making what I call "Nouveau-Cologne". The idea is to respect the traditional cologne architecture but not necessarily, or perhaps essentially, the concentration precedent. The original eau de colognes were initially bracing, full of bright notes that lasted for an hour or two. If you wanted it to last all day you probably needed a travel spray to re-apply at least once if not a couple of times. The Nouveau-Colognes have the same set of bracing brightness attached to them but they also add lighter woods or musks to persist after the more volatile notes have disappeared. Along with upping the concentration of perfume oil so that you are applying more right from the start these two things lead to a long-lasting cologne. Among the perfume houses leading the charge on this front is Thirdman.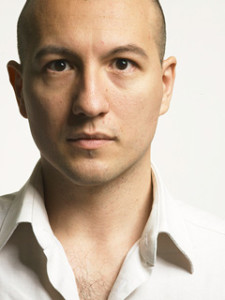 Bruno Jovanovic
In the spring of 2012 Thirdman released three examples of this type of cologne I am writing about. The one irritating part of these releases was Thirdman chose to hide the names of the perfumers at the time of their debut. I thought that was a shame because these three colognes were all very good and to effectively pull off the trick of having long-lasting cologne that still felt light is not easy and those who did it deserved the credit. As the year developed Thirdman came to the same conclusion and so it was revealed that Eau Profonde was by Clement Gavarry and Bruno Jovanovic did the other two, Eau Moderne and Eau Monumentale. Bruno Jovanovic was tapped to create the fourth Thirdman fragrance Eau Nomade which has just been released.
There are three listed notes for Eau Nomade; cardamom, blood orange, and Sicilian lemon. You might look at those and think there is no way Eau Nomade has any longevity and, at least in my testing, you would be incorrect. M. Jovanovic expertly blends those three notes and uses the skill of the perfumer to make them last all day on my skin as Eau Nomade conjures up a desert milieu full of dust and sun. M. Jovanovic delivers cologne with a spicy swirl over a duet of sunny citrus.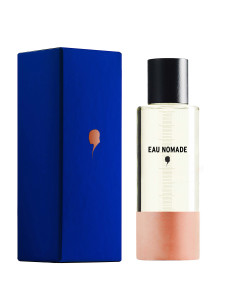 M. Jovanovic as he did with the same number of notes, three, in his previous two Thirdman colognes knows how to separate each note into a distinctive part of the development before allowing it all to mix and persist at the end as a single accord. For Eau Nomade the Sicilian lemon plays the part of the desert sun bright and unrelenting with a tart intensity. The cardamom swirls into the mix complemented by the lemon but providing a piquant edge which cleaves the citrus facets of the lemon away leaving the slightly lemon aspects of the spicy cardamom ascendant. The final player is blood orange and this is a note that so often just smells like orange. If you have ever encountered a blood orange there is a richness to it that goes beyond the garden variety orange. That rich deep quality I have found to be rarely captured in a fragrance or at the very least overwhelmed by the other notes surrounding it. In Eau Nomade there is no competition and it coalesces beautifully as the citrus facets match the lemon and the rich facets match the cardamom. Once this accord clicks into place this is where Eau Nomade lingers until the end. As I've said they aren't listed but at the very end I believe I detect a tiny bit of ambrox and synthetic white musk. They only really become detectable to me many hours after I've applied Eau Nomade but it makes sense that they are there as a way to increase the longevity but not to impose their will on the central notes.
Eau Nomade lasted through a typical work day both days I wore it with above average sillage in the beginning before wearing very close to the skin for the latter part of the day.
Thirdman has become a very reliable source of these Nouveau-Colognes and they are perfect for the summer as I wore all three of the Thirdman colognes last summer a lot and Eau Nomade will go right to the top of that rotation because the blend of citrus and cardamom is exactly my cup of cologne.
Disclosure: This review was based on a sample of Eau Nomade provided by EM Distribution.
Thanks to EM Distribution we have a 100 ml bottle of Eau Nomade as a draw for one US reader. To be eligible leave a comment naming your favorite cologne, nouveau or not. This is a US only draw and the draw will end on April 28, 2013.
We announce the winners only on site and on our Facebook page, so Like Cafleurebon and use our RSS option…or your dream prize will be just spilled perfume.
-Mark Behnke, Managing Editor