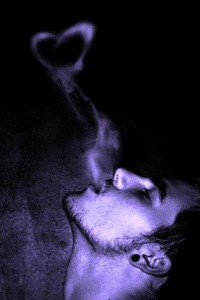 I often wonder what it would be like to have one of the perfumers I admire so much take a stab at turning my memories into a fragrance. Jeroen Oude Sogtoen the co-founder and business partner of Mona di Orio Parfums got to live my dream. As they worked closely together Mona told Jeroen that she wanted to make a fragrance just for him. Over two years Jeroen would share memories of his life and time in fashion and Mona would take it all in. Mona taught Jeroen about raw materials as he smelled many in search of the right ones to capture his memories. They were originally going to call the perfume Passion but when Jeroen told Mona the fragrance had to be a combination of violet and pipe tobacco the name changed to Violette Fumee.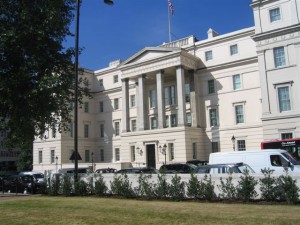 Lanesborough Hotel -Hyde Park, London
I asked Jeroen why those two things and he told me, "Violet (flower and leaf) are my link to luxury. I once stayed in the ultra luxe Lanesborough Hotel in Hyde Park London. All of the rooms, soaps, and body lotions are scented with violet. This was what luxury smells like, I thought. Mona would further educate me on violet as, an ingredient, it can be "innocent" and shy containing an underlying power or if it is overdosed it can keep you from smelling anything else. I love the contradiction and Mona set out to create a sparkling Champagne with sugared violet leaves accord for me.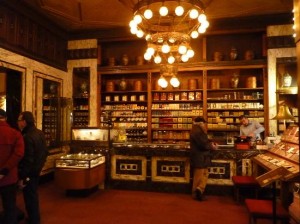 Hajenius -Amsterdam, Holland
For the pipe tobacco I wanted to capture the memory of the pipe my father smoked which I loved the smell of. To give Mona something to work with we went to one of the most beautiful cigar and tobacco stores in Amsterdam Hajenius and together we selected a beautiful mix of pipe tobacco which Mona used as inspiration. I am still surprised how she captured its essence."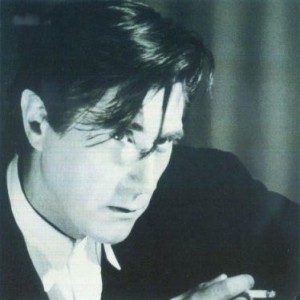 Bryan Ferry (Photo by Perezztroika)
Once the core ingredients were in place Jeroen also gave Mona some musical influences to try and capture. He used two songs by Bryan Ferry to describe the mood he wanted Violette Fumee to have. The first song was "More Than This", from Mr. Ferry's Roxy Music days, which Jeroen felt "smoldered with passion"; the second song was "Slave to Love" from Mr. Ferry's solo career which embodied "sexy contrasts" as well as "daring to wear florals" and the "confidence" necessary to do that for a man.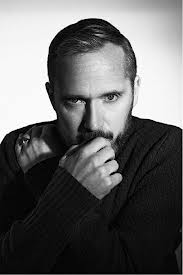 Jeroen Oude Sogtoen (Photo Courtesy of Jeroen Oude Sogtoen)
Along with that beginning, over the two years of development, they would also choose to add lavender as Jeroen says, "I believe it is a wonderful scent which needs more attention. Not the usual version you find in commercial products which smells old fashioned. I wanted the version most people experience when they squeeze it fresh on their hands, herbal and floral together." Myrrh would go in the base based on a trip to Greece when Mona and Jeroen visited a Greek Orthodox Church. Other touchstones from Jeroen's life would include a cashmere scarf, soft suede, and opoponax resin. These are the stories of the man that Mona would distill into liquid form and create Violette Fumee.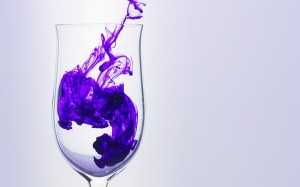 Violet Fumee was originally created for Jeroen's use only but with Mme di Orio's untimely passing away in 2011 he felt he couldn't keep it to himself anymore and so is sharing this very personal creation with the rest of us. I make no secret of my love for violet and after speaking with Jeroen about the inspirations with which Mme di Orio had to work with to say I was waiting with anticipation would be underselling my emotion. When the bottle showed up earlier this week I immediately applied it to my skin. Right away there was freshly crushed lavender, the violet encased in tobacco smoke, and the myrrh. This is what Mme di Orio does when she is at her best as she takes the brightly familiar and adds in the deep shadows to make them transform into something wholly different.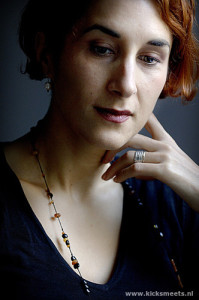 Mona di Orio (Photo: www.kicksmeets.nl)
Violette Fumee opens up with the smell of fresh lavender. As Jeroen mentioned this is not the lavender of laundry products this is the herbal slightly floral quality of lavender as if you have just crushed it in your hand. We have lavender growing outside our house and this is just what I experience when I pick a sprig. It is beautiful and Mme di Orio adds oakmoss to keep the opening from ever getting close to the laundry room. A beautifully luminous bergamot supplies the sparkling olfactory Champagne, Jeroen requested, to usher in the violet. As was mentioned above getting the balance right with violet is not easy and it is poised here between the introverted and extroverted forms as if on a fulcrum. Mme di Orio uses rose to preserve the delicate balance. Vetiver and sage make up the tobacco accord supporting the violet on clouds of smoke drifting in the air. It is right here where the name and the inspiration all come together in a glorious moment. Cashmeran adds the soft sweet fabric for myrrh and opoponax to attach themselves to as Violette Fumee finds a soft resting place to finish.
Violette Fumee has all day longevity and above average sillage.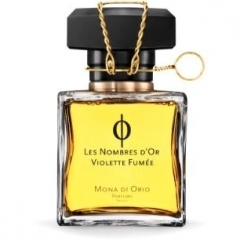 I have to offer my deep thanks to Jeroen not only for sharing the memories that went into inspiring Violette Fumee but for sharing this very personal creation with the rest of us. It is another reminder of how Mme di Orio truly was operating at the peak of her abilities when she was taken away from us. Everything that makes the best of her creations stand out is on display in Violette Fumee; the use of shadow, the twist on raw ingredients, and finally the passion. Mme di Orio might be gone but we will always have Mona in our lives every time we wear one of her fantastic perfumes and Violette Fumee is right up there among her best.
Disclosure: This review was based on a sample provided by Mona di Orio Parfums.
Violette Fumee will be launched in September. Thanks again to the extraordinary generosity of Jeoren Oude Sogtoen we have three 5mL rollerball press samples to giveaway. This is a world wide draw. To be eligible leave a comment on what the keynote would be if a perfumer was making a fragrance based on your passions or what your favorite Mona Di Orio perfume is. The draw will end on July 24, 2013.
We announce the winners only on site and on our Facebook page, so Like Cafleurebon and use our RSS option…or your dream prize will be just spilled perfume.
–Mark Behnke, Managing Editor
Editor's note: It was Mona's birthday this past Friday July 19 and I thought it was a neat bit of synchronicity to have this new release to wear on what would have been her 44th birthday.